Insights into a corrupt system: New allegations in diluted disinfectant scandal in Romania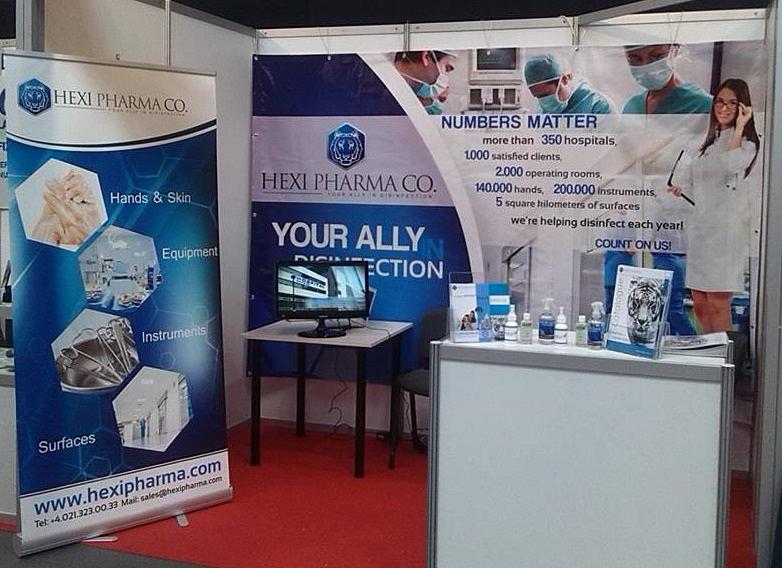 The diluted disinfectants scandal continues in Romania, even after local businessman Dan Condrea's death. Condrea owned Hexi Pharma, the Romanian company that sold diluted biocides to local hospitals, thus putting patients at risk. He died in a car crash on Sunday.
The team of journalists from Gazeta Sporturilor sports newspaper, coordinated by Catalin Tolontan, who brought this scandal into the public attention, has continued its investigation into the corrupt system that helped Hexi Pharma sell its bad products.
The journalists have talked to a microbiologist who worked for ten years in one of Bucharest's top emergency hospitals, who described the corruption related to disinfectant purchases. According to the doctor, who didn't want her identity to be made public, Hexi Pharma used to pay large kickbacks to hospital managers, doctors, and even nurses, to make sure that those hospitals would buy their products. The hospital managers would share some of the money with the political parties that supported them.
Everyone knew that the Hexi Pharma biocides were lower quality but they bought them because the company paid the highest bribes, the doctor said. As a microbiologist, she was part of the hospital committee that approved the disinfectant purchases and she claims she refused to buy Hexi Pharma products until the hospital manager asked her to reconsider her position.
She told the journalists about a meeting with Hexi Pharma manager Flori Dinu, who offered to pay her a higher kickback than the competition just to get her to approve the purchase of Hexi Pharma products. The doctor said she refused and that she left the respective hospital.
Hexi Pharma manager Flori Dinu denied the accusations. She said that she had never bribed anyone. However, Hexi Pharma also denied the journalists' first allegations that the company's products were diluted, but the official concentration tests carried out by the Health Ministry proved that the allegations were true. The company then apologized and closed down its production.
In the past weeks, the Prime Minister's control body has been investigating the public hospitals' disinfectant purchases carried out in recent years. The General Prosecutor's office has also opened a criminal investigation into this matter. However, the prosecutors' investigation has taken a hit when the key-witness, Hexi Pharma owner Dan Condrea, died in a car crash on Sunday.
His sudden death determined a lot of speculations, especially given the special conditions in which Condrea died. He was disfigured and was identified by relatives based on several distinctive marks he had. A DNA test has been ordered to confirm his identity. The investigators have yet to determine if his death was an accident, a suicide, or if he was killed.
Some politicians, such as controversial MP Sebastian Ghita and former Prime Minister Victor Ponta, suggested that Dan Condrea may have been eliminated for what he knew, while Senate president Calin Popescu Tariceanu said that a secret service may have been behind Hexi Pharma's operations.
Parliamentary committee to check Romanian secret service in disinfectants case
On Thursday, Condrea's ex-wife dropped another bomb as she told the journalists that he was working with the Foreign Intelligence Service SIE and that he was permanently monitored by SIE and even by CIA. She said she provided evidence to the judges that proved that his ex-husband was constantly under surveillance.
Despite all the media coverage and the serious accusations that have been raised in this case, some of which have been confirmed following the authorities' controls, not one person has been criminally prosecuted. Dan Condrea was apparently the only one who was about to be charged but he died just before that.
editor@romania-insider.com
Normal