Nature in Făgăraș Mountains: The virgin forests in Romania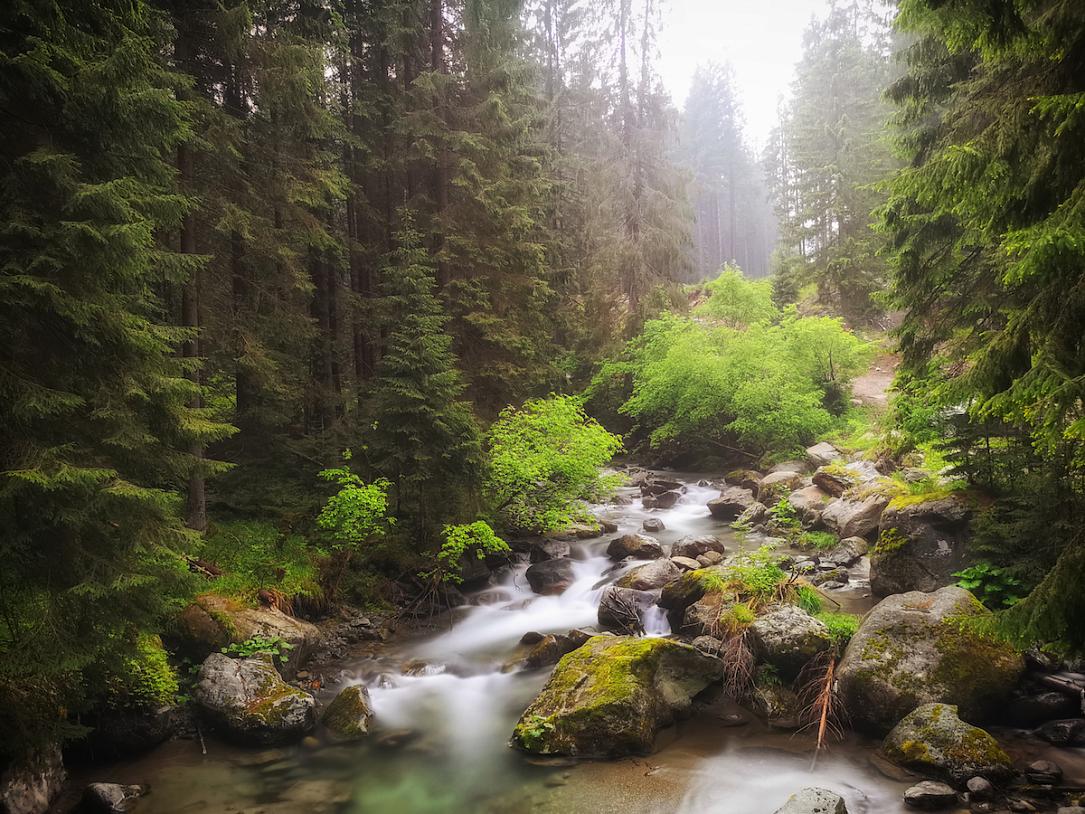 Romania-Insider.com is publishing a series of articles about wildlife in Romania, zooming in on the wild animal and plant species in the Fagaras Mountains area. This editorial series is sponsored by the Foundation Conservation Carpathia.
Romania is considered home to some of the last remaining virgin forests in Europe, sites of rich biodiversity and home to wildlife such as the brown bears, wolves and lynxes. As it happened with other forest areas, they came under pressure from illegal lodging. In order to have them protected, a catalog mapping the virgin and quasi-virgin forests in the country was introduced in 2016. NGOs and associations working in the environmental protection area say there is still work to be done to have more forests identified and included in the index and therefore given protected status.
The cause of the preservation of the virgin forests has found one of its high-profile supporters in Prince Charles. In a speech at the launch of the Wild Carpathia 3 documentary in 2013, the prince outlined the importance of these complex and irreplaceable areas and warned that "the sad fact is that these ancient woodlands are rapidly disappearing." He also pointed to the Romanian Carpathians as "a priceless natural treasure in a continent that has long since destroyed most of its wildernesses."
Virgin forests are described as forests that have developed exclusively under the influence of natural factors and without any direct or indirect human influence. With their high diversity, they include trees of various ages, and at various stages of development - seedlings, young growth, advanced growth, maturity and old growth – but also dead wood, standing or fallen, in various stages of decay.
Over 10,000 species are estimated to live in the country's virgin forests. They range from unicellular organisms, mushrooms, plants, and insects to animals such as the boar, the deer, the wolf, the lynx or the brown bear, all coexisting in a unique habitat and connection.
Sometimes, virgin forests are referred to as "open-air museums" because of all the informational heritage they accumulate and store. This is both important and too little explored and preserving the forests is vital to allowing future understanding.
In order for the virgin forests to be protected, they need to be identified, mapped and recognized as such. For this purpose, National Catalogue of Virgin and Quasi-virgin Forests was established in 2016. It is meant as an instrument for keeping track of the virgin and quasi-virgin forests in the country and of ensuring their protection. It covers forests that fulfill the criteria for identification as virgin and quasi-virgin as outlined in a 2012 order of the Environment and Woods Ministry. These are under strict protection, meaning any works or human activity that could affect them are forbidden. In the 2016 edition, the catalogue included forests in the counties of Argeș, Bacău, Bihor, Brașov, Caraș-Severin, Hunedoara, Maramureș, Prahova, Sibiu and Suceava.
Out of the country's virgin forests, almost 24,000 hectares of ancient and primeval beech forests have also been included in the UNESCO World Heritage, alongside similar sites in the Carpathians and in Europe in Albania, Austria, Belgium, Bulgaria, Croatia, Germany, Italy, Slovakia, Slovenia, Spain and Ukraine. The forests in Romania are located in eight different areas: Izvoarele Nerei, Nerei-Beușnița Gorges, Domogled – Cernei Valley, Cozia, the Șinca Secular Forest, Groșii Țibleșului, the Strîmbu-Băiuț Secular Forests, and the Slătioara Secular Forest.
The identification and listing of the virgin forests in the national catalogue is an ongoing process. If these surfaces are not identified, their protection can be endangered and cutting can take place, changing the structure of the forest irremediably.
In February of this year, WWF Romania said it obtained the inclusion of another 2,000 hectares of virgin forests in the National Catalogue of Virgin and Quasi-virgin Forests. The forests, located in Gorj county, host trees that are over 300 years old. From 2013 to the present, WWF evaluated over 250,000 hectares of potential virgin forests and identified and mapped over 35,000 hectares of virgin and quasi-virgin forests. Over 9,000 of these have been included in the catalog and cover both state-owned and private properties.
The WWF evaluated areas that were included in the project PIN-Matra, which mapped the country's virgin forests between 2001 and 2004 and was published in 2005. The project found 220,000 hectares of "untouched virgin forests." By 2017, WWF had found around 30% of the forests initially identified in the PIN-Matra project.
Last year, Greenpeace Romania launched a map of the primary forests in the country, put together with the Eberswalde University in Germany and the Al. I. Cuza University in Iasi, Romania. The term of primary forest also refers to forests that have developed continuously outside of human intervention.
The organization identified almost 300,000 hectares of potential primary forests in Romania. The mapping took one year and required the evaluation of nearly 6 million hectares. The map was made using satellite images and public information. Brașov county had the largest area with potential primary forests, followed by Caraș Severin and Argeș counties. Meanwhile, the highest density of potential primary forests was identified in the Natura 2000 Făgăraș site.
The ownership of the virgin and quasi-virgin forests is diverse and can range from the state to individuals, various associations, schools or churches. The owners' agreement is needed in getting the forests under protected status. Beginning with last year, owners of forests that cannot be exploited because of their protected status receive compensations from the state, an instrument meant to encourage their protection.
Besides the virgin and quasi-virgin forests, specialists argue that attention should also be paid to the existing natural forests spreading through the Romanian Carpathians. Even though they are no longer virgin or quasi-virgin, these forests kept the structure and functions of a natural forest. And they should be preserved instead of being replaced with artificial structures or plantations.
Sources:
Biriș, Iovu-Adrian. Situația pădurilor virgine din România (The Situation of Virgin Forests in Romania). Bucharest, 2017. Greenpeace
Păduri virgine (Virgin Forests) at www.wwf.ro
2000 de hectare de păduri virgine sunt securizate, prin eforturile WWF-România (2000 Hectares of Virgin Forests Are Secured through the Efforts of WWF - Romania) at www.wwf.ro
Greenpeace Romania launched the Primary Forests Potential Map of Romania at greenpeace.org
'Romania is losing three hectares of virgin forest per hour'. Speech by His Royal Highness Prince Charles at the launch of Wild Carpathia 3 in Bucharest, on 30 October 2013 at www.gov.uk
Prezentarea catalogului naţional al pădurilor virgine şi cvasivirgine din România (The Presentation of the National Catalog of Virgin and Quasi-Virgin Forests in Romania). The Ministry of Environment, Water and Forests at www.mmediu.ro
Iovu-Adrian Biris and Peter Veen (ed). With contributions of: Vladimir Gancz, Nicoale Donita, Cristian Stoiculescu, Stelian Radu, Marius Teodosiu, Jozef Fanta, Bert Maes, Jacques de Smidt, Sipi Jaakkola and others. Inventory and Strategy for Sustainable Management and Protection of Virgin Forests in Romania (Extended Summary) at www.mmediu.ro
Mihai Zotta, Conservation Carpathia Foundation
(Photo: Shutterstock)
editor@romania-insider.com
This article is part of the "Nature in the Făgăraș Mountains" editorial series, currently sponsored by Foundation Conservation Carpathia.
Normal