NATO strengthens naval presence in the Black Sea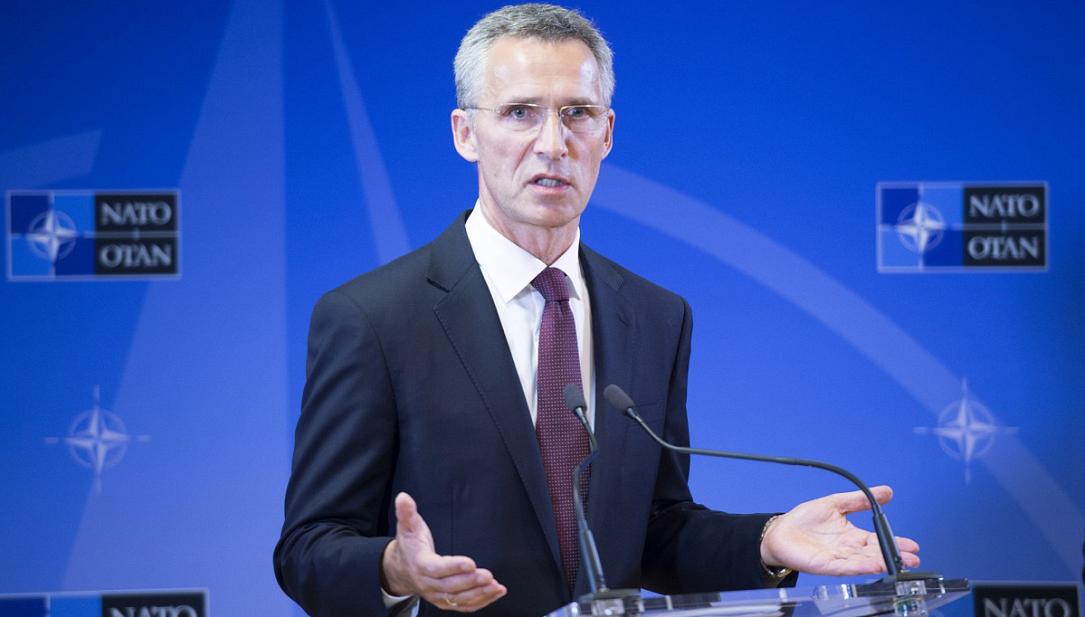 NATO will strengthen its presence in the Black Sea region and add an increased naval presence for training and a maritime coordination function for its Standing Naval Forces, Secretary General Jens Stoltenberg said on Thursday.
"We also discussed our presence in the Black Sea region. Complementing our strengthened regional posture in the air and on land, based on a multinational framework brigade in Romania. Eight Allies have committed to provide brigade staff and five Allies have committed land and air forces for training and air policing. Today we agreed on two additional maritime measures: an increased NATO naval presence in the Black Sea for enhanced training, exercises and situational awareness, and a maritime coordination function for our Standing Naval Forces when operating with other allied forces in the Black Sea region," Jens Stoltenberg, the NATO secretary general, said.
He made the statement in a press conference following the meeting of the North Atlantic Council at the level of Defense Ministers taking place in Brussels.
Romania has been asking for a permanent NATO fleet in the Black Sea since 2014, after Russia's occupation of Crimea. However, the project hasn't been implemented due to opposition from Bulgaria and Turkey, which had initially supported it.
Stoltenberg also said NATO would "continue to work for dialogue with Russia." "We are working for a more constructive relationship with Russia and we will continue to do exactly that. But of course our dialogue with Russia has to be based on some core principles, the respect for the territorial integrity of all nations, states in Europe including Ukraine and of course we have to combine dialogue with credible deterrence."
Senior Russian foreign ministry official Alexander Botsan-Kharchenko recently called Romania a "clear threat" to its security, and as a NATO outpost, due to the fact that the country hosts elements of a U.S. anti-missile system.
The comments of the Russian official came after NATO started to increase its military presence in Eastern Europe. Some 4,000 U.S. troops and 2,400 pieces of military equipment were deployed in Eastern Europe in January this year. Most of the troops and equipment are stationed in Poland. A battalion of 500 U.S. soldiers with Abrams tanks arrived in Romania this week. The U.S troops will be stationed at the Mihail Kogalniceanu military base near Constanta and participate in military drills together with Romanian and NATO troops.
Romania deepens defense ties with Germany and the Czech Republic
editor@romania-insider.com
Normal