Thousands march for Romania's and Moldova's unification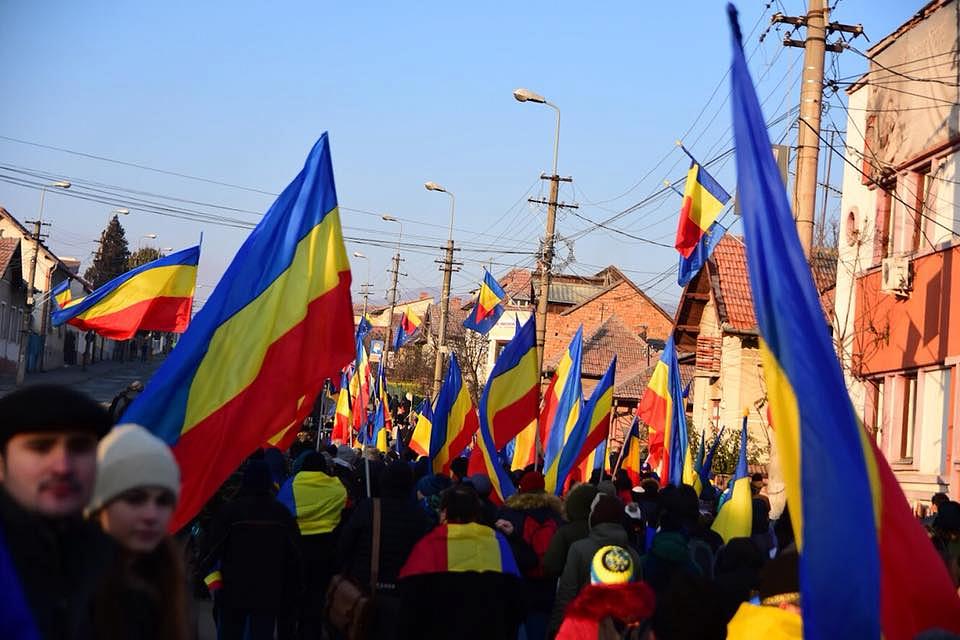 Some ten thousand people participated in a march for the Unification of Romania and Moldova, in Alba Iulia on December 1.
The participants arrived from several counties, carrying flags and singing patriotic songs. People from diaspora also attended, local Mediafax reported.
People carried national flags and many were dressed in traditional clothes. Participants displayed messages like "Romania, a united country" and sung patriotic songs.
The only political party actively supporting the unification of the two countries is the Popular Movement Party founded by former President Traian Basescu who is also seeking the citizenship of the Republic of Moldova. PMP President Eugen Tomac on December 1 renewed his call for a broad pact among Romanian parties aimed to accelerate Romania's unification with Moldova.
PMP, however, enjoys thin support among voters below the 5% threshold set for parliamentary parties.
(photo source: Facebook / Semnează pentru Basarabia e România)
Normal