Timisoara's oldest building receives funding to complete 15-year renovation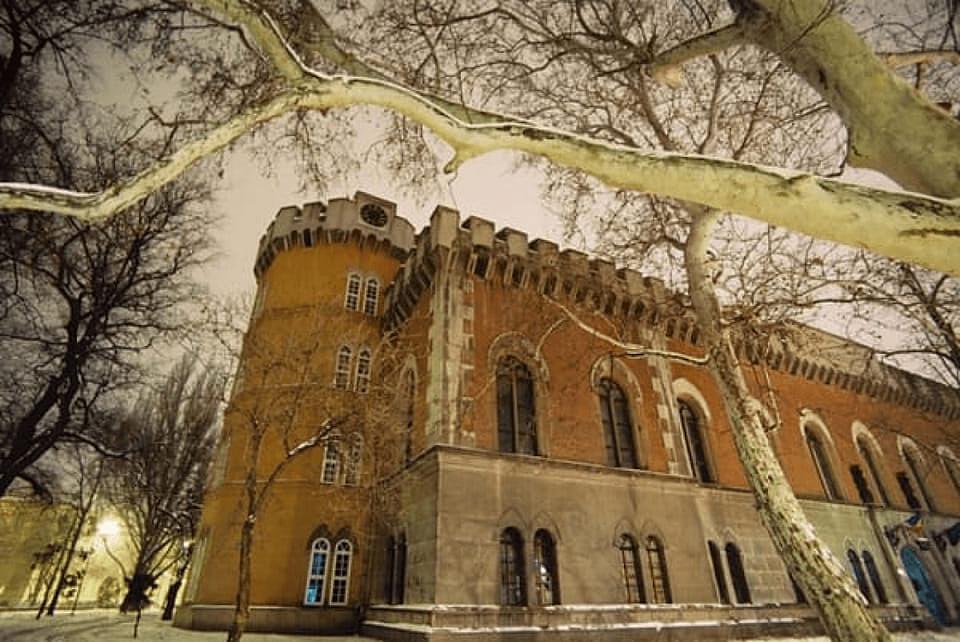 The Timis County Council has signed a contract worth almost RON 22 mln (EUR 4.4 mln), with funds provided by the National Recovery and Resilience Plan, for the restoration of Huniade Castle, the oldest building in Timisoara, the biggest city in Western Romania and this year's European Capital of Culture.
According to the project, the building will be fully consolidated and restored. The floors will be replaced with natural stone, and the original carpentry and ironwork will also be restored.
The project also includes the reconstruction of the main facade, the marble stone stairs in the northwest area, the restoration of the decorations discovered during the survey, and the installation of access facilities for people with disabilities.
"Attempts have been made to rehabilitate Huniade Castle without success for 30 years. The building in the center of Timisoara has a history of problems, but by obtaining these funds, we will finally put it back into the museum circuit. In this mandate, we have signed financing contracts worth over RON 1 bln, a record in the history of the Timis County Council. We have attracted European funds, we are making major investments, constantly supplementing the county budget with various sources of funding, and moving things in the right direction for Timis County," said Alin Nica, the president of the Timis County Council, cited by ProTV.
Tactile models of exhibits and panels will be installed for visually impaired people so that they can obtain information about the visited areas in the building. Informative panels in Braille and tactile carpets will be installed for safe movement.
The energy efficiency of the castle will also be improved without affecting the character and cultural value of the monument.
Huniade Castle was built between 1308 and 1315, during the time of Charles Robert of Anjou, and rebuilt during the time of Iancu de Hunedoara, between 1443 and 1447. It was closed almost 15 years ago for rehabilitation, but due to numerous problems and the lack of funds, renovation works dragged on.
This year, on the occasion of the European Capital of Culture, the Knight's Hall in the northwest wing of the castle, which has already been consolidated through previous projects, will be opened. A series of events will take place at the location during the summer.
(Photo source: Alin Nica on Facebook)
Normal