Romanian village struggles with water, road infrastructure while trying to attract tourists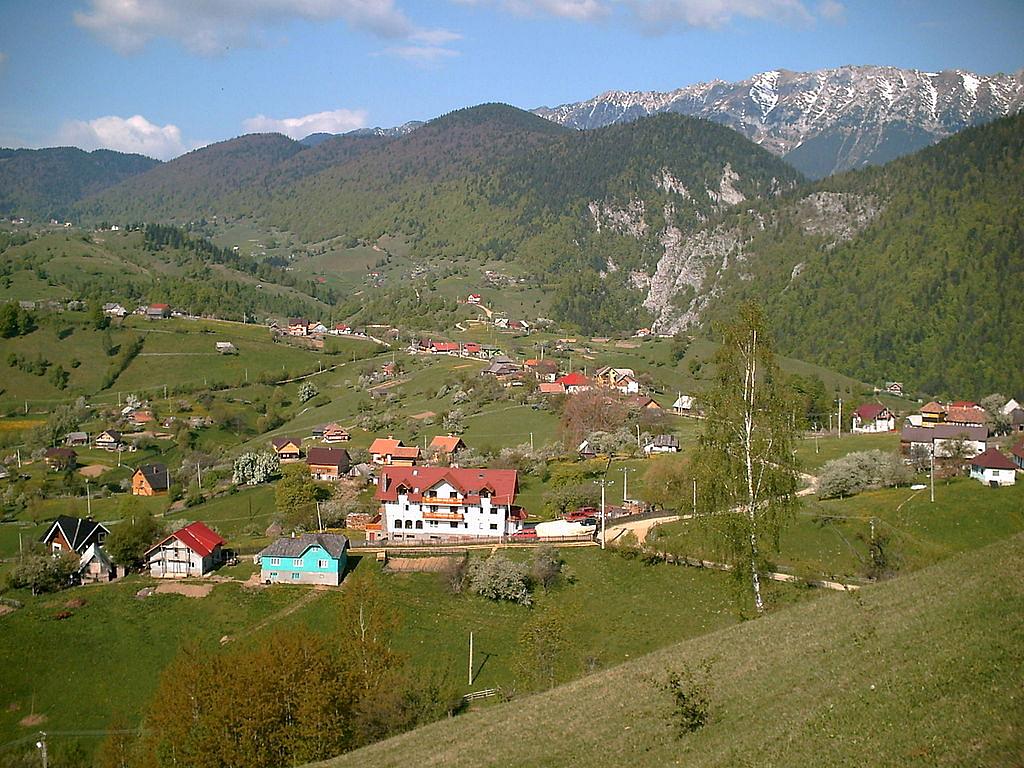 The village of Măgura, part of the Moieciu commune, in central Romania's Brașov county, is struggling with an underdeveloped water network while it tries to attract or keep tourists to the area, Digi24 reported.
The village, which impressed visitors with its idyllic landscapes, has to manage strictly its water resources. Several associations of inhabitants, grouped depending on the part of the village they reside in, manage and collect the water from the springs nearby. The inhabitants also pay considerable rents to those owning the land where the springs are located.
The main water pipes are 40 years old and often break or freeze. Many people bring water from the springs, using the cart, the sleigh or simply walking. Some households have been without water for almost two months and conflicts arise between neighbors over the issue, according to the Digi24 feature. One case involved an inhabitant who cut his neighbors off from the water supply so that he could fill a large tank of water for the tourists he had been expecting at his guest house.
Installing water meters would keep track of everyone's consumption but a consensus on this hasn't been reached yet. Meanwhile, guest houses multiply in the area, putting further pressure on the available water supply.
Măgura is a village of 800 inhabitants, a number below the minimum required for publicly-funded investments. At the same time, the water network cannot be developed without a sewage network. The way the houses are spread, hundreds of meters apart, make this difficult in the area. Because of these two aspects, the village cannot qualify for investment from the Operational Program for the Environment, according to the Brașov Water Company, quoted by Digi24. The village doesn't qualify for investments from the Operational Program for Large Infrastructure either, because the investments would have to be of EUR 1,000 per villager, a sum which would be exceeded in Măgura.
The situation in Măgura is not unique in the country, where only 31% of the households in rural areas were connected to the water system, according to Digi24.
The precarious roads add to the water situation and keep tourists away from the village. Because of the state of the roads, cars break down and clients prefer to turn back and find accommodation in other villages. Works performed by the electricity company further deteriorated the road, the inhabitants complain, and although the mayor promised to pave the roads, this hasn't happened yet.
(Photo: Gundo Spinner, Wikipedia)
editor@romania-insider.com
Normal