Ruling party leader presents his vision for Romania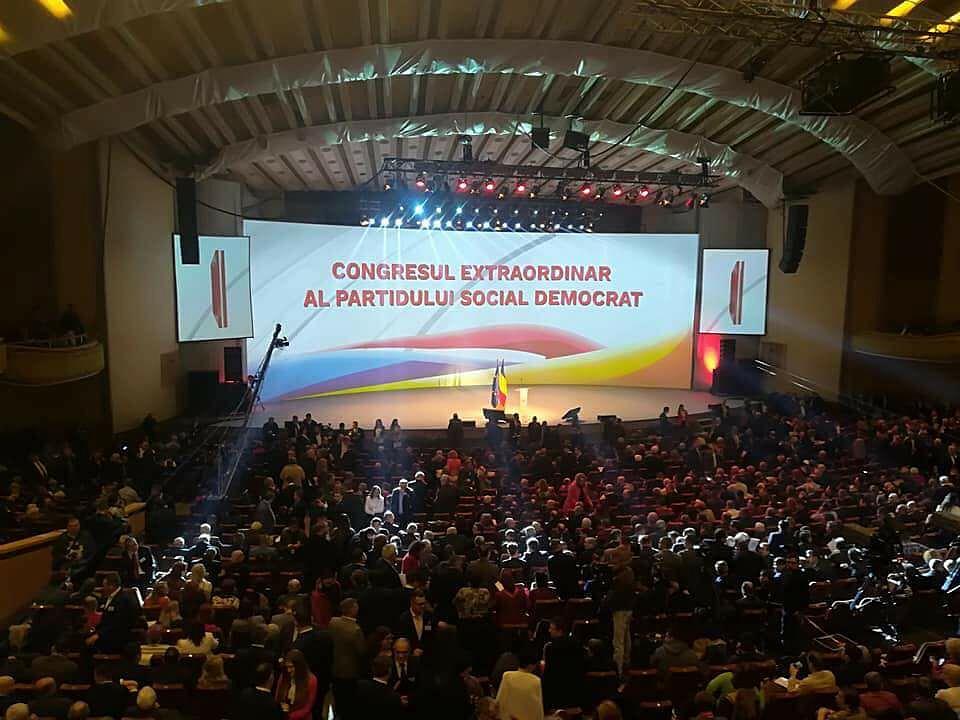 Romania's ruling Social Democratic Party (PSD) leader Liviu Dragnea, the man who controls the decision-making process in the Parliament and the Government, presented his vision for Romania in an extraordinary congress of his party.
Dragnea said that the Social Democratic Party will defend Romania's sovereignty by a law, which will sanction the country's defamation by politicians, heads of public institutions and known voices in society. He also said his party will continue the fight against the so-called "parallel state" and will push for changing the justice laws and criminal codes while initiating a new law to regulate the functioning of the secret services, local News.ro reported.
The PSD leader also announced that his party will propose five conventions for Romania's long-term development over the next 20 years, which he will present to president Klaus Iohannis, the opposition parties, the central bank and other academic institutions, who will get to contribute to this program. Dragnea aims to turn these conventions into laws that all future Governments will have to respect. One of the conventions is aimed at adopting the euro by 2024.
"We must look at this with courage and understand that it's a mandatory step and Romania's only chance to sit at Europe's rich table," Dragnea said.
He spoke of six priority sectors for Romania, namely infrastructure, agriculture, energy and national resources, education, health and IT. According to Dragnea, Romania must rethink the rhythm of developing its infrastructure as the gaps to the West are much too deep.
"Romania needs a huge capital inflow that allows an investment leap in infrastructure on the short term," he said.
He also spoke about protecting local capital, which is losing "an unequal battle with the foreign capital." He added that Romania's strategy of drawing foreign investments in exchange for low wages has been damaging because it has led to young people leaving the country.
He also spoke about the need for a program to encourage births and stop the population's natural decline.
Liviu Dragnea spoke for over one hour and a half in front of 4,000 social democrat delegates who attended the meeting at Bucharest's Sala Palatului to vote the party's new leadership. At the end of his speech, Dragnea asked the PSD delegates if they still wanted him as their leader and got a wave of applause. Dragnea himself didn't run in the internal elections, but many commented that the congress was about him reaffirming his power.
The party's new leadership team, which was elected on Saturday, March 10, is made of his loyal collaborators. Prime minister Viorica Dancila, was elected executive president, the second-highest position in the party, after the other candidates withdrew from the race.
Dragnea, who has been very discrete about his personal life, also used the Saturday congress to officially present his girlfriend, who was seated in the first row, next to PM Dancila and Bucharest mayor Gabriela Firea.
(photo source: PSD Prahova on Facebook)
Normal