News from Companies
Lemon Interior Design concept for the Superbet offices in One Cotroceni Park was internationally awarded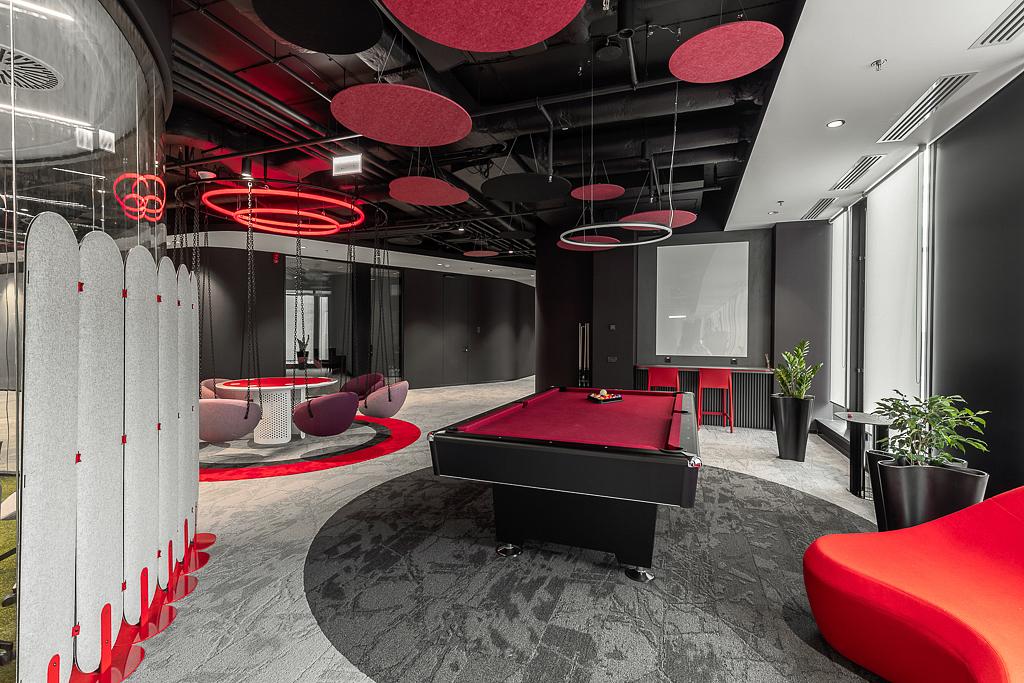 The office design concept signed by Lemon Interior Design for the new Superbet offices at One Cotroceni Park was internationally awarded at an important profile competition. The company led by Elena Oancea and Cristina Căpitanu received the award for the Workplace category in the BIG SEE Interior Design Award 2023. The announcement was made public at the beginning of March, and the awards gala and presentation of the winning projects will take place on May 19th, in Ljubljana, Slovenia.
"We are delighted with this award for the office design concept that we proposed and implemented in the Superbet offices at One Cotroceni Park. It is an international recognition of the effort, involvement, and creativity of each Lemon member in this challenging project. We are very happy that the jury of the competition appreciated the idea behind this arrangement: that of redefining the boundaries of the conventional office, of capturing in design not only the essence of a brand, but also the flexible, modern, and tech-integrated trend marking the current office segment", says Elena Oancea, co-founder of Lemon Interior Design.
During the BIG SEE Architecture Festival, awards will be given for excellence in architecture and interior design. The BIG SEE Awards supports the promotion of unique and original creative achievements in architecture and interior design by specialists from around the world.
The design concept for the Superbet offices comprising a ​​9,474.41 sqm area spread over three floors and terraces included a wide range of interactive areas meant to encourage socialization and communication between departments. In addition to workstations, the design includes a gym with a panoramic view, bikes that generate electricity by pedalling, ping-pong and snooker areas, swings. Employees also benefit from a cinema-style area, with graffiti-style murals inspired by open-air screenings in parks. The space provides various services, such as coffee points, 2 cafeteria-type areas with generous dimensions, as well as a well-being room, equipped with a hi-tech massage chair and an aquarium. In addition, solutions for temporary offices or sharing offices, furniture such as high-desks or phone booths and one2one areas were also used and have already proven to be loved by employees.
The design and implementation of this concept by Lemon Interior Design lasted a year and a half. Some specific areas and elements of this design concept will be replicated in international arrangements of the Superbet group.
Founded by Cristina Căpitanu and Elena Oancea, Lemon Interior Design stands out for its concepts and complex management of interior design, both for the residential segment and for office spaces, through its Lemon Office Design division. Lemon Interior Design is the winner of the international European Property Awards 2019: "Best Interior Design Private Residence Romania" for a private residence within a One United Properties development; "Best Interior Design Apartment Romania" for Lake Loft; "Bathroom Design Romania Award" for Skyline. The company is also the recipient of the "Visionary Design" award at Casa Lux Awards Gala in 2015 and the "Best Design for a Living Space" award in 2014 at ELLE Decoration Design Awards Gala.
- This is a Press Release.
Normal