Late billionaire's ex-wife held for embezzlement in Romania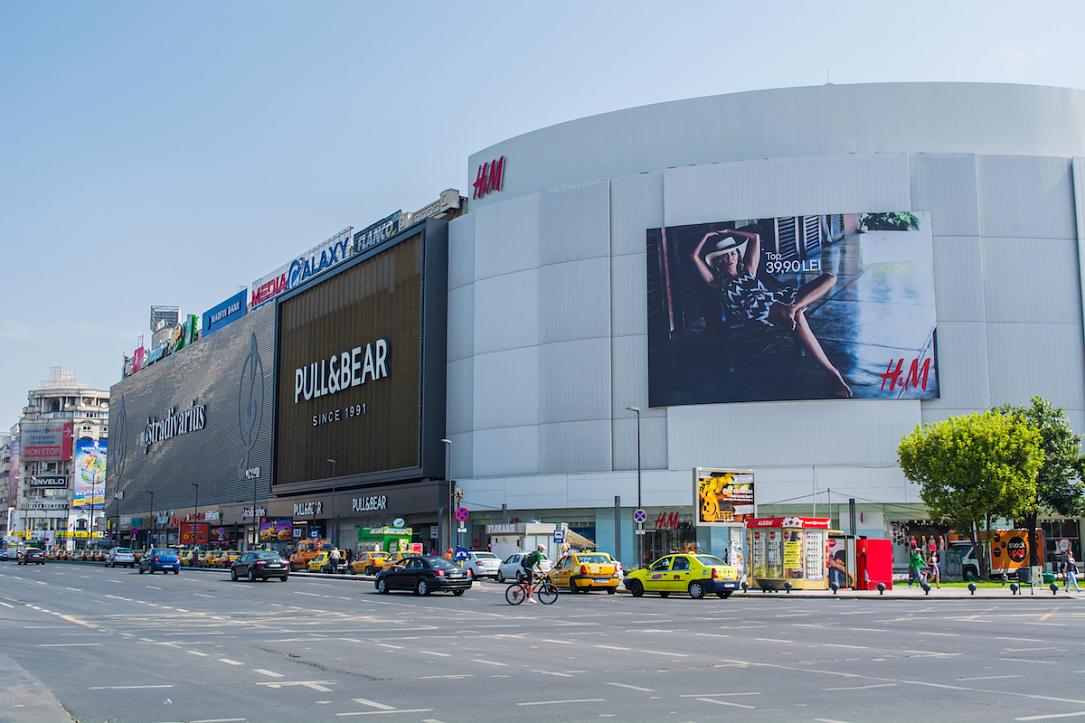 Carmen Palade, the former wife of late Romanian billionaire Dan Adamescu, was held on Wednesday, October 10, after several hours of hearings in a case of embezzlement and tax evasion, according to judicial sources quoted by Mediafax.
She is a suspect for having embezzled RON 43 million (EUR 9.2 million) from local company Unirea Shopping Center, which owns the Unirea mall in downtown Bucharest and another mall in Brasov.
Carmen Palade, who has been general manager of Unirea Shopping Center for many years, fought with her husband and her step son Alexander Adamescu for the company's control. She was removed from the company's helm in 2017, after Dan Adamescu's death. Alexander Adamescu took over the management and soon after that the company reported that the previous manager, Carmen Palade, had taken some RON 43 million out of the firm through fictitious management and service contracts closed with her own firms. Moreover, she allegedly took RON 3 million from the company's accounts in cash, which she never returned.
Unirea Shopping Center and Alexander Adamescu, who controls 74% of the company's shares, both filed criminal complaints against her.
The company also released internal documents that showed how Carmen Palade had spent its money. These included account statements for Palade's company card, which she used to pay for luxury items during shopping sessions and for accommodation and luxury hotels in New York, Vienna, London and Monaco.
After Dan Adamescu was convicted to jail, in May 2016, for bribing two judges to get favorable sentences for his companies, Carmen Palade filed for divorce. A battle for the control of the family's assets then started between her and her husband and step son, Alexander, who wanted to remove her from the helm of Unirea Shopping Center.
Dan Adamescu died in January 2017, while in jail, after the incarceration aggravated his illnesses. At that time, the divorce wasn't final and a new battle started between Carmen Palade and her former husband's son Alexander Adamescu for controlling the family's fortune. Besides the Unirea Shopping Center, the Adamescus also own the Intercontinental hotel in Bucharest, several office buildings, including one that hosts the Bucharest Stock Exchange headquarters, a construction company and others.
Alexander Adamescu, who was also prosecuted in his father's corruption cases, is now living in London. The Romanian authorities issued an international arrest warrant on his name and an extradition trial is currently ongoing in British court. However, he gained control of many of his father's businesses, which he now manages remotely.
Alexander Adamescu has also been involved in several scandals in recent years, including the Black Cube case, in which former Mossad agents were paid to follow and intimidate Laura Codruta Kovesi, the former head of the National Anticorruption Directorate (DNA). Adamescu also paid international law firms and a former FBI director to lobby against the alleged abuses of the Romanian anticorruption authority.
A letter sent to the Romanian president and other state officials by former New York mayor Rudy Giuliani, a personal lawyer of U.S. president Donald Trump, that signaled DNA's alleged abuses, stirred many controversies in Romania as the ruling coalition is has been trying for many months to change the justice laws and criminal codes and make the legislation against corruption less strict.
Media: Former NY mayor, paid by former FBI director to lobby for Romanian moguls
(Photo source: Shutterstock)
Normal