Kubeark: Hyper-scaling platform founded by RO UiPath alumni raises USD 2.8 million in pre-seed round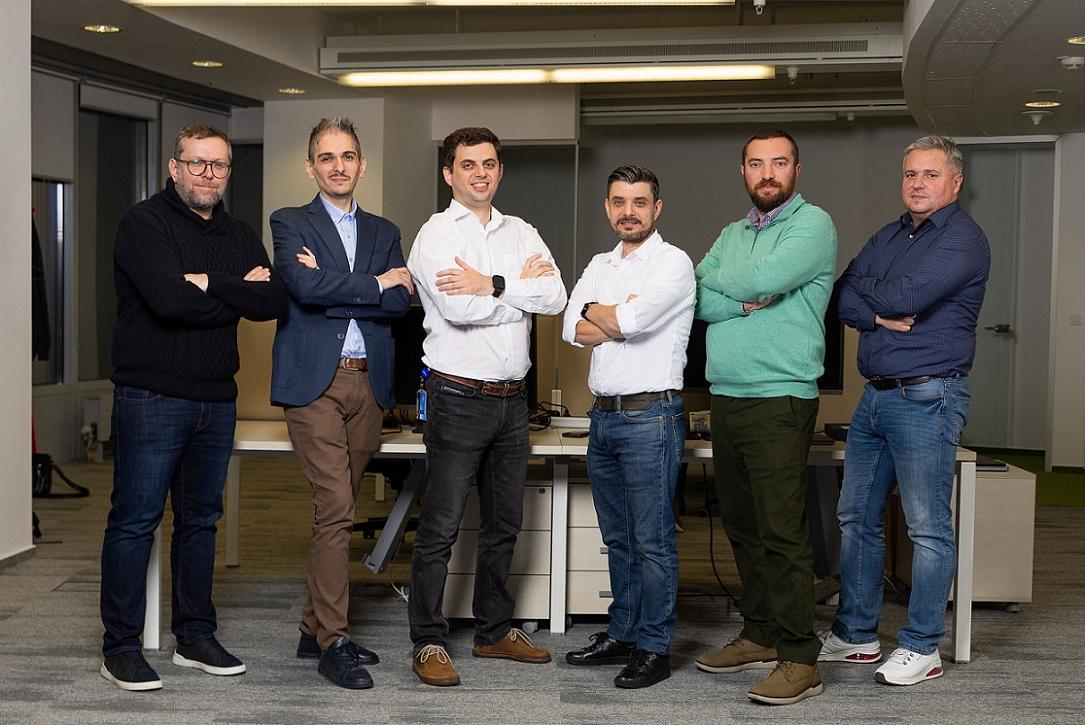 Kubeark, an open and infrastructure-agnostic platform which aims to support enterprises in fixing their scalability, delivery and lifecycle management challenges, has raised USD 2.8 million in a pre-seed funding round.
The investment round was led by Credo Ventures, with participation from Seedcamp, LAUNCHub Ventures, 500 Emerging Europe, and others.
The investment will help Kubeark accelerate platform development and build a strong network of global partners to advance and scale the adoption of its technology, the company explained.
Kubeark, which is headquartered in New York and has offices in Bucharest, was co-founded by Bogdan Nedelcov, who acts as CEO, alongside CTO Teofil Harapcea, VP of Engineering Adrian Tudoran, VP of Customer Success George Dumitrascu, VP of Product Bogdan Dumitru, and Mihai Faur (Board Member). It has a team of 20 people.
The open, infrastructure-agnostic platform simplifies and innovates the way companies develop business models, Kubeark explained. With Kubeark, software vendors can remove the complexity of their application development lifecycle by effortlessly deploying, managing and scaling applications on any type of infrastructure, from private or public cloud to on-premises, for both open and closed systems.
"Cloud computing continues to be an important technology trend, with ever more businesses becoming cloud-native. In the process, a major persisting challenge they face is to make applications more scalable and easier to deploy. We believe Kubeark is addressing this need by abstracting the complexity and allowing the user to define business rules that power the deployment process," Ondrej Bartos, co-founder and general partner at Credo Ventures, said.
"Software vendors currently struggle with their hybrid cloud infrastructure and the transformation of products from on-premises to cloud on a large scale. Kubeark helps them achieve operational excellence regardless of where their infrastructure resides: on premises, on public, or private cloud," Bogdan Nedelcov, Kubeark CEO and co-founder, said. "Our platform ushers in a new era in which software products are delivered as true SaaS products, helping vendors speed time-to-value, hyper-scale their distribution, and SaaSify any piece of software instantly," he added.
"We are excited to back Kubeark, a company founded by an incredibly experienced team with roots at Seedcamp-backed UiPath. Their holistic yet versatile solution has the potential to supercharge scalability in an efficient and secure way," Reshma Sohoni, managing partner at Seedcamp, said.
"Almost every SaaS company struggles to deploy and manage different infrastructures for their customers, either battling with a do-it-yourself approach or pushing a one-size-fits-all approach, leaving billions of dollars on the table", said Enis Hulli, a general partner at 500 Emerging Europe. "We were immediately impressed with the Kubeark team and believe that they are uniquely positioned to wrap business logic around a Kubernetes as a service offering, tapping a nascent space and an unserved market that can create trillions of dollars in value for their customers."
(Photo courtesy of the company)
simona@romania-insider.com
Normal