Video
King Charles arrives in Romania for first trip abroad since being crowned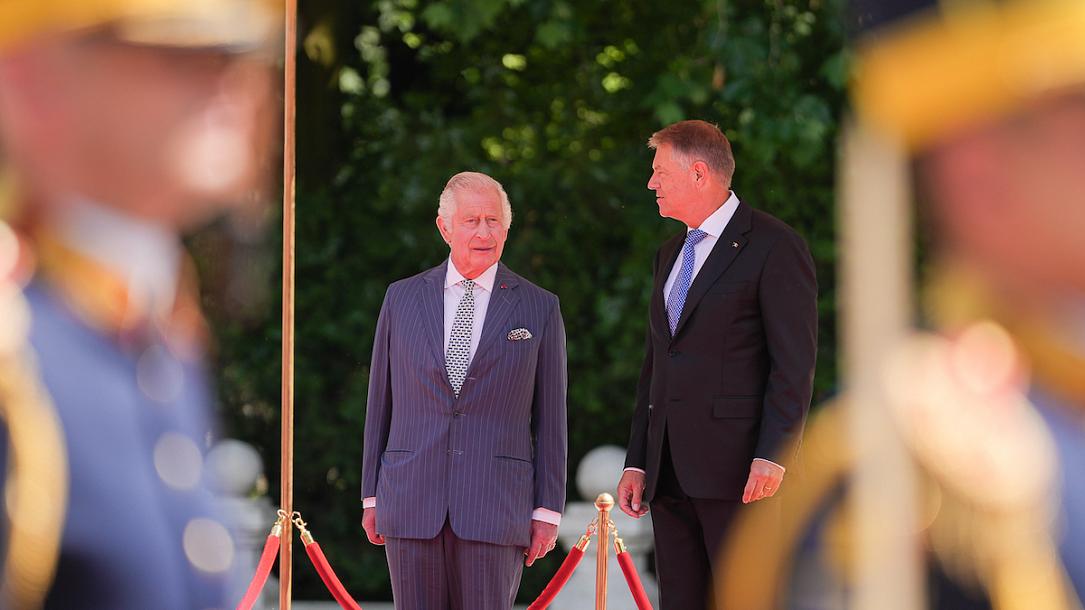 King Charles III arrived in Bucharest on Friday afternoon, June 2, where he was welcomed by president Klaus Iohannis at the presidential Cotroceni Palace. He will stay in Romania until June 6 and will also travel to the Transylvanian countryside, including one of his favorite local villages, Viscri.
This is King Charles' first overseas trip since being crowned on May 6.
According to BoardingPass, King Charles arrived in Romania in a private aircraft that landed at the Baneasa airport on Friday afternoon. He is not accompanied by Queen Camilla on this trip, which is largely private.
During the official welcoming ceremony in Bucharest, the British monarch saluted the Honor Guard Unit in Romanian.
"Your Majesty, welcome back to Romania, the country for which, over time, your majesty has developed a special attachment. We are honored that the first visit abroad since your majesty's coronation takes place in Romania," president Klaus Iohannis said in a joint statement with King Charles.
He also thanked the British monarch for promoting Romania worldwide and for supporting cultural and environmental actions in the country and beyond. "We want to thank your majesty for being and remaining a great friend of Romania," the Romanian leader said.
In his turn, King Charles started his statement in Romanian before continuing in English: "Domnule presedinte, doamnelor si domnilor (Mr president, ladies and gentlemen). I can't describe what great pleasure it gives me to be visiting Romania once again. […] I always felt rather at home in Romania."
Moreover, the people he met here inspired him, the king also said, adding that he came to love Romania with its culture and art, heritage and history, landscapes and biodiversity.
King Charles is connected to Romania by his deep love for Transylvania, a region he has visited on many occasions in the last 25 years. His most recent visit to Romania was at the end of May 2022, when he visited a Ukrainian refugee center in Bucharest and launched a forest landscape restoration project.
irina.marica@romania-insider.com
(Photo source: Presidency.ro)
Normal