Kaufland installs first bottle & can collection points at Bucharest stores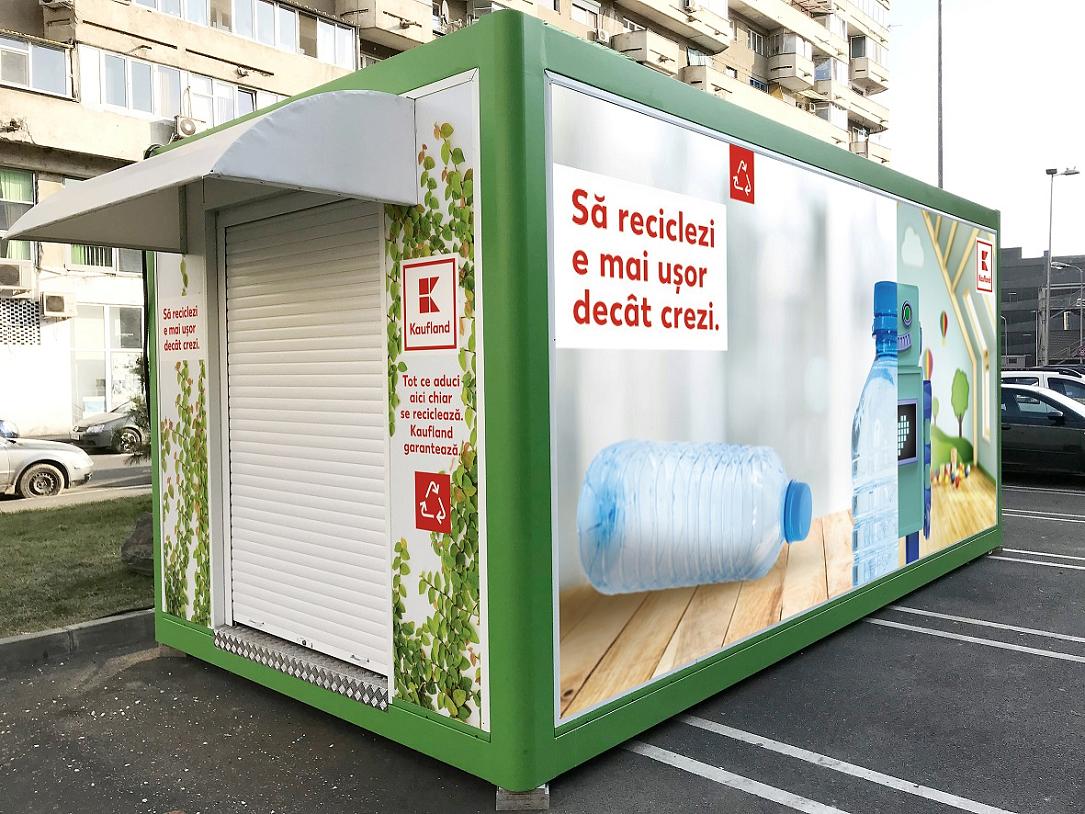 German retailer Kaufland began installing bottle & can automated recycling machines at its hypermarkets in Romania, with the first such collection points being already installed at stores in Bucharest.
People can use these self-service devices for three types of packaging, namely plastic bottles – PET (up to three liters), glass bottles and aluminum cans (up to one liter). Those who use these collection points get discount coupons that can be used in the store.
The automated recycling containers have a processing capacity of up to 60 bottles per minute. People can introduce the bottles or cans into the device in a random order, with the machine identifying and sorting them automatically. It also scans the material and releases the coupon the client can then use in the Kaufland hypermarket. The devices are equipped with filling sensors, motion sensors, surveillance cameras and sorting lines.
At present, such recycling machines can be found in the parking lots of three Kaufland stores in Bucharest, namely the ones in the Basarab, Pantelimon and Militari neighborhoods. However, the company plans to extend this project to all its stores in Romania, depending on the space available in each store's parking.
Kaufland is the leader of the local retail market, with a turnover of RON 10.1 billion (EUR 2.21 billion) in 2017, up by 4% compared to 2016.
Romania's environment minister announces state aid for the recycling industry
Irina Marica, [email protected]
Normal