News from Companies
Interim Management SMW partners meet in Bucharest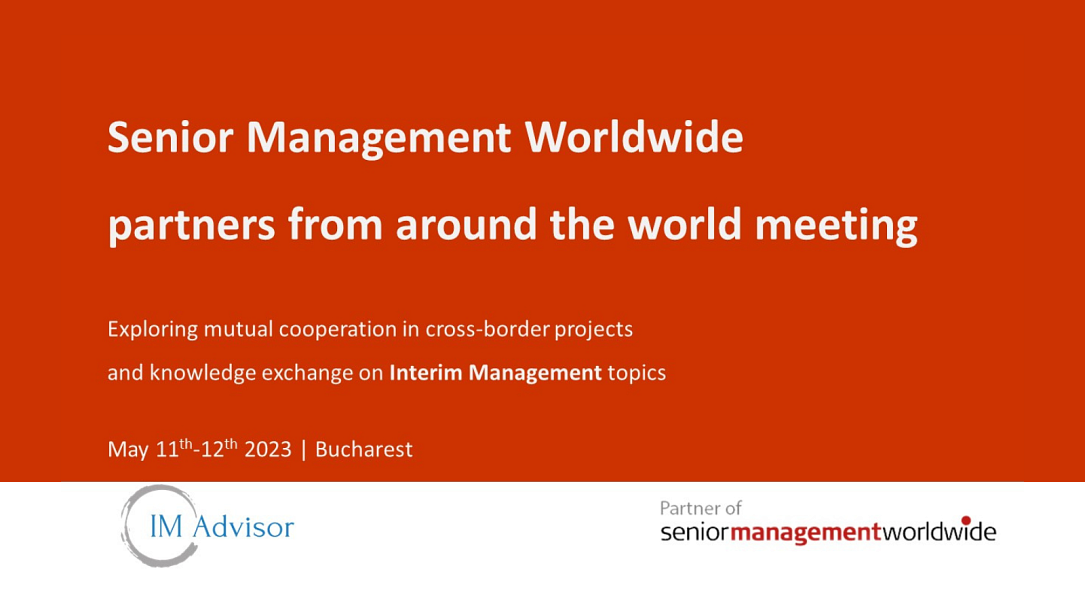 Senior Management Worldwide partners from around the world are meeting May 11 and 12 in Bucharest Romania for their semi-annual conference.
Senior Management Worldwide (SMW) is the longest-running and most successful alliance of interim management providers.
"We attach great importance to actually meeting in person twice a year. It gives absolute added value to us as individual partners and as an association overall." says Grégoire Cabri-Wiltzer, president of Senior Management Worldwide.
In addition to the development of the organization itself, with new partners and new public affairs topics, mutual cooperation in cross-border projects and knowledge exchange are also central.
"This time we have the honor of hosting the meeting. We thus have the opportunity to give extra attention to Bucharest and entrepreneurship in Romania. We expect to carry out more international assignments afterwards." added Ana Ber, managing partner Interim Management Advisor Romania.
About Senior Management Worldwide
With associated member firms in 40 countries and partner branches in 25 countries including Europe, Americas, Asia, Australia and Middle East, Senior Management Worldwide (SMW) delivers Interim Management & Temporary Executive search services seamlessly across the world in any market. Member firms of SMW help clients to solve problems, realize opportunities, improve results, fill key expertise or resource gaps, develop talent and assist with other critical initiatives. For more information: www.smw-interim.com.
*This is a Press Release.
Normal