In food we trust; a story of Irish and Romanians working together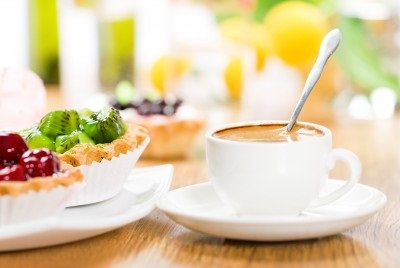 For a foreigner, opening a restaurant in Romania is a complex intercultural exercise. Dealing with local staff and local customers, while serving food from another culture – that's something worth looking into.
Contribution by Irina Budrina
Food is only one aspect of cultural traditions, yet it is probably one of the most persistent. There is no cultural group and no individual for whom at least one specific food - the memory, taste, or smell of which - does not evoke a pang of loving nostalgia. Food forms an inextricable part in our daily lives. Without food we cannot survive. But it is much more than a necessity. Food is a source of pleasure, comfort and security. Food is also a symbol of hospitality, social status, and religious significance. What we select to eat, how we prepare it, serve it, and even how we eat it are all factors profoundly touched by our individual cultural inheritance.
If you want to open a restaurant in a country different from yours – keep it in mind!
Peoples of differing cultures share most countries in the world. The human habit of migrating is as old as the history of humans. It is accepted that people move from place to place for reasons of religious or political freedom, for personal and family security, for a sense of adventure. What is often overlooked is something more basic; many peoples of the world have migrated to find food. Historically, this has frequently resulted in the necessity of relinquishing customary tastes according to what foods, seasonings, and even cooking methods are available to them in the new location. Finding new foods and new sources of foods and seasonings also motivated many adventurers and explorers and swelled the economy of countries.
John McCarthy, an Irish businessman with a background in landscaping, moved to Romania many years ago. And opened his own business – the Malagamba restaurant located in Lipscani, the old historic center of Bucharest. I met him and was interested in the intercultural issues – an Irish owner of business, Romanian staff and Italian cuisine.
Irish people have a reputation for ease and elegance of speech and a readiness to put things into practice. More importance and weight are given to the spoken than to the written word.
Irish people have more flexible approach to organization than, for example, British people. This is reflected in the importance given to personal relationships, a talent for improvisation and a dislike of rigid systems and bureaucracy. Sounds encouraging, doesn't it?
Irish are essentially cooperative and work well in teams. Teams do not necessarily need a strong leader, but if they have one they should make sure that they are part of the team and do not stand apart. Teams will commonly accept collective responsibility for decisions and implementations. Active consensus in decisions is usually desirable. Irish are known to be direct. Important discussions and decisions often take place in an informal environment outside the office.
During the meeting, John kept an eye on his staff in between the meals, commenting on served bread, soup or the temperature of table water right there, on the spot. It looked more like a friendly meeting than a business one for the staff. [pullquote]I was the witness of the dialogue between the owner and a waiter about the served coffee or, to be exact, about the way this coffee was made – too many bubbles for a cup of espresso! Who cares about bubbles in espresso? The Irish owner did![/pullquote]
But what was more important is the attitude of the Romanian waiter. Romanians are known for conflict avoidance and quiet intonation during interactions. Any raised voice would insult them and put at a distance! Just keep the mouth shut and wait. Not in this case. The waiter smiled and said that she would ask the bartender to calibrate the coffee machine.
The turnover of staff at the beginning was very high. Lack of loyalty, professional skills, crisis and change management skills were the reasons for firing people every week. But things changed for the good and in the last two years there was no turnover at all. "We are in the same team," was John McCarthy's message to the staff. "It is not easy to be a waiter or a bartender. It is very multitasking, not to mention physical, job! You need to remember each client's requests and orders, its consequences and requirements. Clients and guests are supposed to leave with an easy and warm feeling, while waiters should finish their day with a strong muscle tension. Meaning the job has been done," he says.
Many Irish traditional values seem to be common for Romanians: rural simplicity, vision and imagination, romance and idealism, irony and sense of humor, informality, poetic tendencies, love of literature, music, theater, warmth and charm, social anchors of land, church, family....
Irish people are not great agenda followers, ideas are more important than plain facts. The Irish have a strong affinity for the abstract, the innovative, the theoretical. They look at new ways of approaching problems and tasks. Which leads to creativity. They are unconventional and independent spirits who resist structure and routine. And Latins (Romanians) find it easy to accept!
Contribution by [email protected]
Editing by [email protected]
(photo: Copyright (c) 123RF Stock Photo)
Normal