How many Romanians have already made donations for Brancusi sculpture?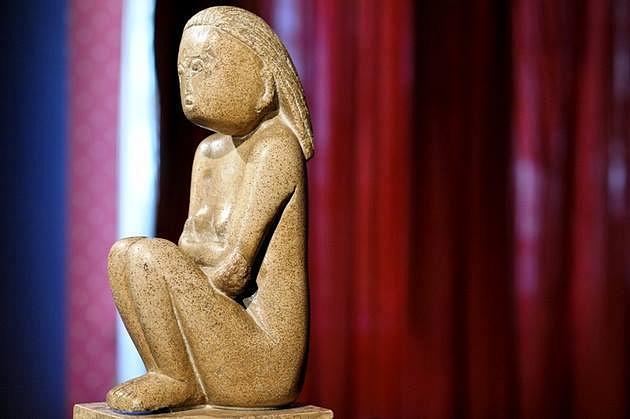 Nearly 2,000 Romanians have donated some EUR 232,000 so far for the famous Wisdom of Earth (Cumintenia Pamantului) sculpture signed Constantin Brancusi, according to culture minister Corina Suteu, reports local Adevarul.
This means that the Government managed to raise nearly EUR 100,000 in almost one month, as the total donations registered at the end of May amounted to little over EUR 138,000.
The local authorities have agreed to pay EUR 11 million to the sculpture's current owners, with EUR 5 million coming from the Government and the rest from public donations. The Government needs to raise the EUR 6 million by end-September.
Former culture minister Vlad Alexandrescu initiated the fundraising campaign in April this year, but the campaign officially started on May 19. The sculpture, which was recently moved to the National Bank Museum, is currently owned by the heirs of Romanian architect George Romascu, who bought the artwork from Constantin Brancusi in 1911.
People can currently make donations on the campaign's website and by wiring money into any of the Ministry's accounts. They can also buy the sculpture virtually on eMag.ro. Donations come with tax exemptions and, if the campaign is unsuccessful, each contributor will receive the donated money back.
The local authorities are currently trying to introduce new ways via which people can give money for the sculpture, and have even installed a huge promotion banner on the Government building in Bucharest.
Irina Popescu, irina.popescu@romania-insider.com
Normal