Famous Romanian yoga guru searched by Europol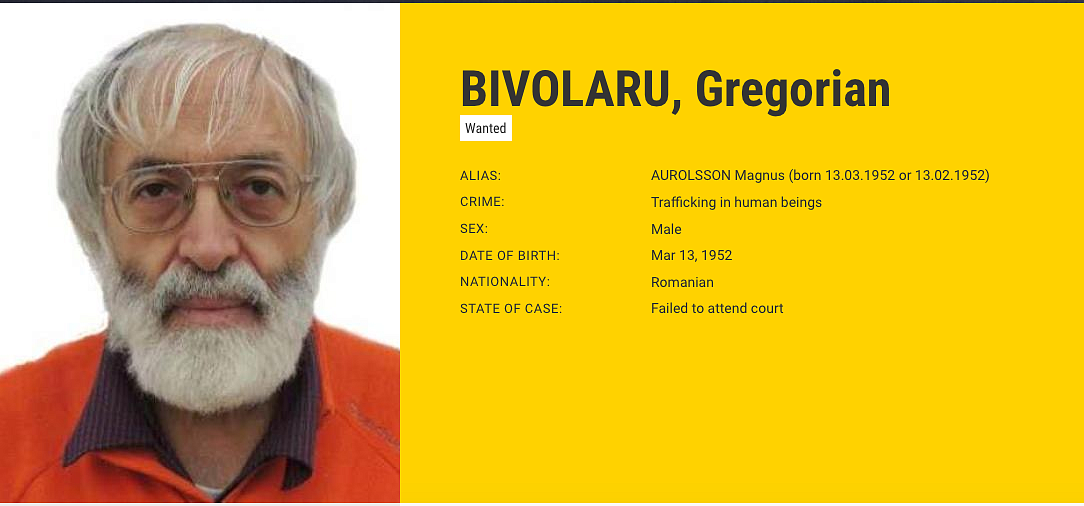 Famous Romanian yoga guru Gregorian Bivolaru tops Europol's Most Wanted list. He is charged with nine offenses, including human trafficking and sexual abuse, committed in France and Finland between 2006 and 2013.
Bivolaru was included on the internationally wanted list after the Finnish authorities issued an arrest warrant on his name. The yoga guru couldn't be found at his residence in the Sibiu county in Romania. He apparently left Romania in mid-September.
On September 13, Bivolaru was released from the Bistrita prison on parole after serving one year and two months of a six-year jail sentence. He was convicted in 2013 for sexual intercourse with a minor, and was sent to prison in July 2016, after being caught in France and extradited to Romania.
Bivolaru is the spiritual leader of the Movement for Spiritual Integration in Absolute (MISA), a spiritual movement that has managed to draw some 40,000 followers in the country and abroad. In 2004, he was indicted on charges of human trafficking and fled the country seeking political asylum in Sweden. A court in Romania acquitted him of this charge in 2015.
editor@romania-insider.com
Normal