German Embassy in Bucharest hosts charity yard sale this weekend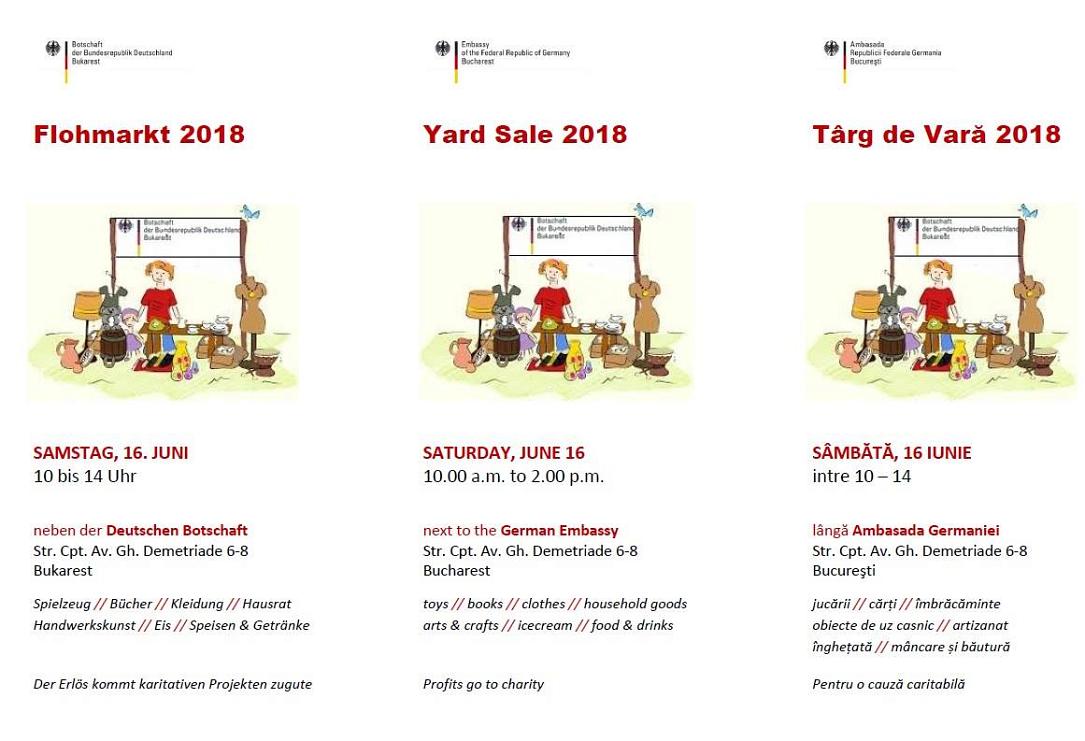 A summer fair will be organized at the German Embassy in Bucharest this Saturday, June 16, between 10:00 and 14:00.
The yard sale will take place in the parking lot next to the Embassy's building, at 6-8 Cpt. Av. Gheorghe Demetriade street. All the money obtained from sales will go to charity.
The offer will include personal items of Embassy employees and their families, such as clothes, toys, books, household goods and arts & crafts, but visitors will also find drinks, grilled sausages, salads and ice cream.
Irina Marica, [email protected]
Normal