Summer experience: Gelato spots in Bucharest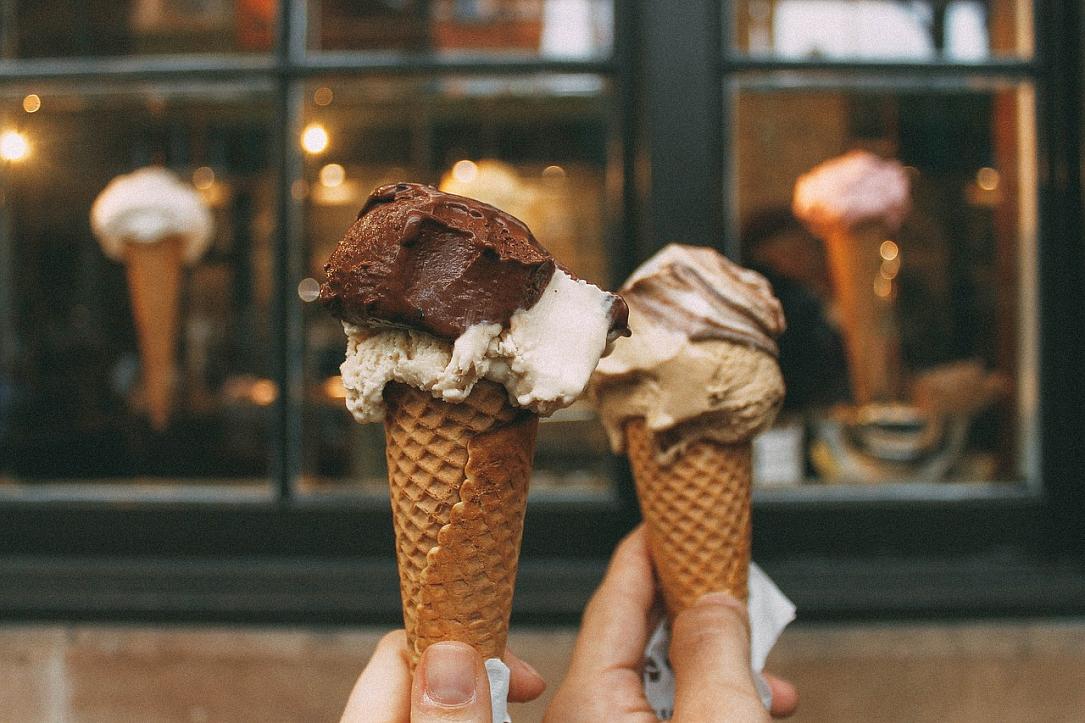 Savoring an artisanal ice cream is getting easier as the capital hosts a variety of dedicated venues or restaurants and cafes that have added the dessert to their offer. Some of the available options below.
Moritz Eis Romania
This premium sorbet and ice cream maker started in Serbia and expanded into the nearby Romania, Hungary, and Montenegro but also in Chile. It manufactures artisanal ice cream, without any colorants and additives, trying to follow the principles of the Slow Food movement, while paying attention to local traditions. In the country, they have locations in Bucharest and in Cluj.
Cremeria Emilia
This Italian craft ice cream parlor uses only high-quality raw ingredients, without hydrogenated fats and artificial colorants. Their offering, prepared every day, covers ice cream in a variety of flavors (coffee or chocolate options, tangerines, oranges, strawberry, passion fruit, or melon, to name a few) and they also have several coffee-based products. They have several locations in Bucharest, in the Old Town and in shopping malls, Cluj and Timișoara.
Gran Gelato Italiano
An Italian family business, this venue follows the tradition of Italian artisanal ice cream, prepared fresh every day. Mela verde (green apple), mascarpone noce, zuppa inglese, kiwi, crème brûlée, or straciatella are just some of the varieties available here. You can find them in the Unirii Square area of the capital.
DolciConi
Using natural ingredients and season fruits, this artisanal ice cream shop looked at the Italian tradition to come up with tasty products in a variety of flavors, in addition to a range of sweets. Those who drop by can try the forest fruits, passion fruit, melon, honey ricotta, ricotta with figs, Nutella, chocolate or peanut butter ice creams.
Puro & Bio
As the name suggests, this venue offers artisanal ice cream, with vegan options, and doubles as a cafeteria. Many flavors are available.
Friddi
This place close to the Romana Square offers ice cream made following Italian recipes and using ingredients such as Tahiti or Madagascar bio vanilla, Sicilian bio pistachio, Piemont bio hazelnuts and single origin chocolate from South America. They also have a range of sorbetto flavors, including mango, raspberry, lemon, and serve coffee and fresh drinks.
Sweetology
The gelato is produced every day, using natural ingredients and season fruits and with a minimum quantity of sugar. Their own Sweetology ice cream recipe combines pink grapefruit huice and Aperol, and have experimented in the past with a range of gelato based on alcoholic drinks, such as mulled wine, Mojito, or gin and tonic. They also serve a wide range of cheescakes. They are located in the area of Amzei Market.
Delicii Libaneze
Not Italian but still delicious: this is where you can find ice cream varieties such as spicy rose and pistachio, ginger or spicy chocolate.
Delicii Gelato
Also hailing from the gelato tradition, this place is where you can try a variety of sorbetto and ice cream such as the one made of sunflower seeds or the cinnamon and caramelized seeds one.
Gelato Mio
This is where customers will find 14 gelato flavors available anytime. The flavors change daily, and, as expected from a gelateria, the products are made using quality ingredients, such as Pistacchio Verde di Bronte or Nocciola Piemonte, from Sicily and Piemont. Fresh fruits from local markets are used for the sorbetto.
(Opening photo: Pixabay)
Normal