From corporate world in France to setting up an art gallery in Bucharest: Gaep founder's bet on the potential of the local market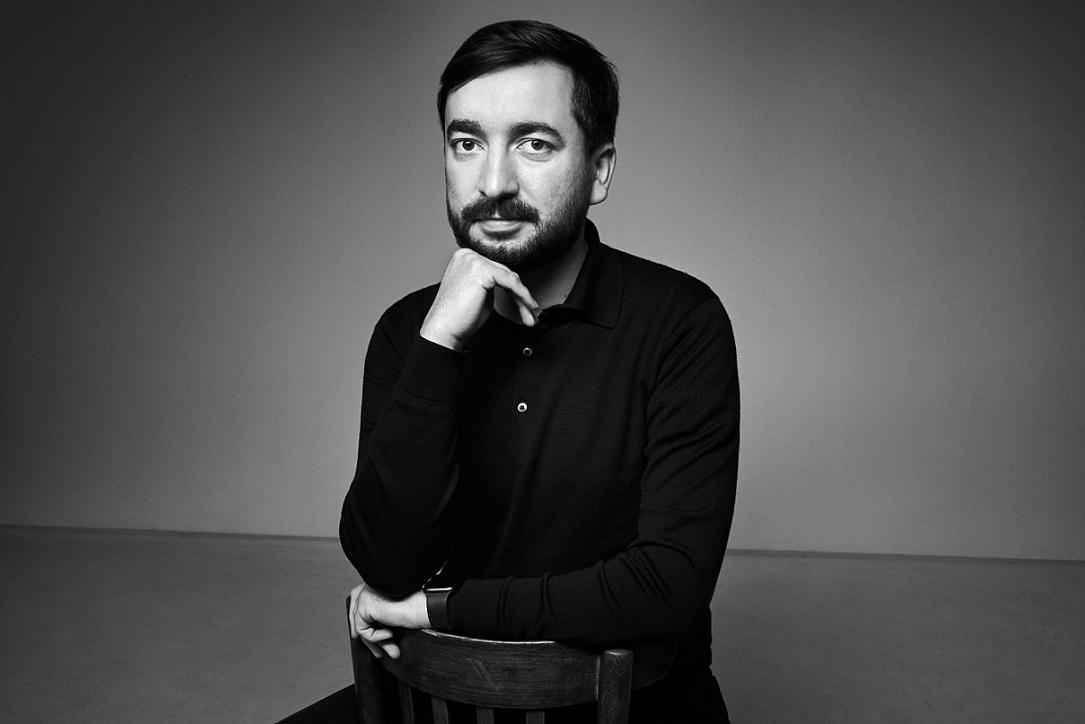 Andrei Breahnă went from working in France's corporate environment to the entrepreneurial experience of setting up an art gallery in Bucharest, driven by the wish to make a profound change. Back in the country, in 2014 he co-founded the art gallery Gaep, initially named Eastwards Prospectus, with architect Raluca Șoaita.
Between 2014 and 2022, the gallery presented 35 exhibitions, showcasing new artworks and introducing international artists to local audiences, and participated in 25 international art fairs. It also won a host of distinctions, including the Opening Prize at ARCOmadrid 2019, with a solo presentation of Ištvan Išt Huzjan and Sardi per l'arte Back to the Future Special Mention at Artissima 2017, with a solo presentation of Marilena Preda Sânc.
'Stop. I want something else'
Andrei Breahnă spent seven years in France, a period during which he developed some clear preferences. "I left Romania with the fear of coming back, and I returned with the fear of going back to the West. The seven years I spent in France were obviously extremely formative ones and allowed me to see life there. It was an important period for me because I got rid of this complex of the Eastern European who wants to move on to something better and sees life in the West through the lens of this safety net of the social services, predictability and security. To me, this was not an advantage. I realized quite quickly that this hyper-predictability wasn't for me," he explains.
After a period working at HP, he decided to quit the corporate job after realizing that the personal development perspectives were not enough. He finished a master's focused on the entrepreneurial side of cultural management, also in France, and decided to make a significant change.
"I was motivated from the very beginning by this being more than a one or a two-year adventure and then returning from where I left. I wanted to succeed. I wanted to make a profound change in my life. I know it sounds cheesy, but I always say that art changed and saved my life, the way I was living it at the level of the existential crisis I was going through; I had reached a limit of the willingness to contribute to a corporate organization, and I said 'Stop. I want something else'."
He also spent time in Costa Rica and Egypt, right during the 2011 revolution. "I lived for several months in Egypt during the revolution […], and I saw that there as well people didn't need this safety net to be happy and to live their life. There was no need to cling on to these things we have in the West, and increasingly so here – all sorts of benefits meant to enrich our life with transactions that many times do not have an intellectual or psychological dividend."
Hence the constant effort that went into developing the vision side of the project - a gallery that aims to constantly challenge collectors. "With the exhibitions we have we are trying to challenge them [e.n. the audience] intellectually and take them into an area that sometimes is of intellectual discomfort, where they don't understand things at first.[…] I think this is why we are here, and the sales part comes as a consequence of this work on the vision and on transmitting several messages."
The gallery developed with a "product that is highly stimulating intellectually, it stays in the very challenging area," he explains. "It takes a lot of entrepreneurial effort to move away from the logic of the short-term, easy gain and go to the vision and construction one, which is a laborious road, where you need to have patience. We live in an accelerated world, business-wise […] With us, it is the opposite. If we had the option of immediate, present, we would probably exhibit something completely different."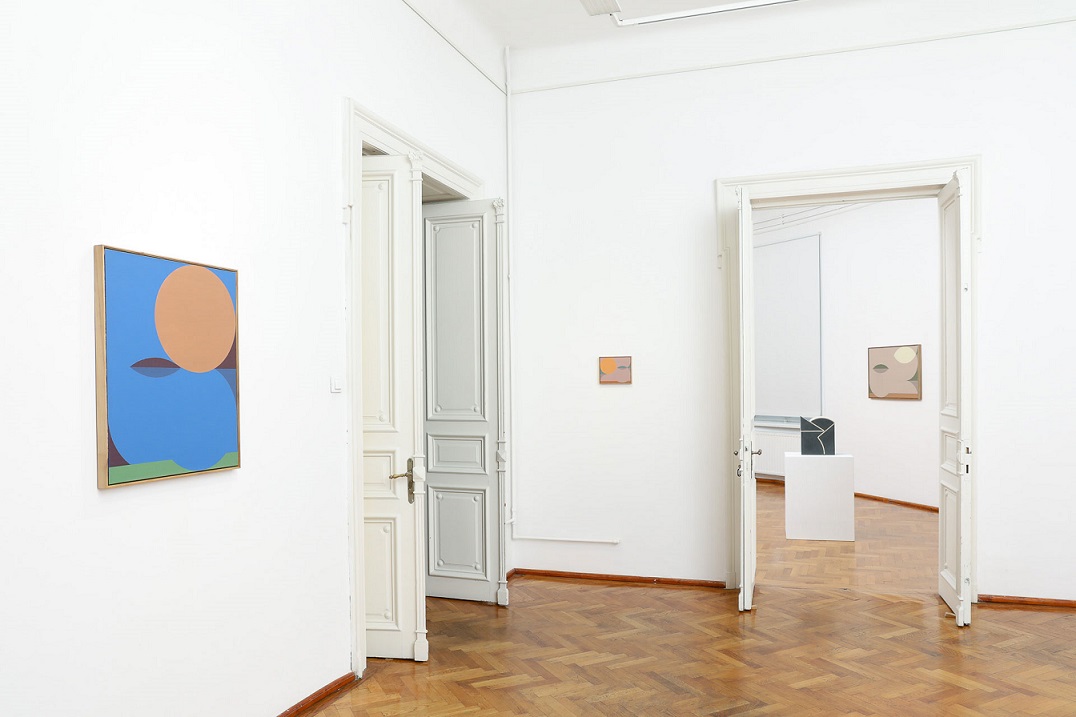 The opportunities of the local market
For about two years before the actual opening of the gallery, it was a period of exploring and testing, getting to know the people and collaborating with other players in the market to understand the dynamics of it.
With its low barriers to entry, the local market requires "a major construction effort" but also presents the opportunities related to its large-enough size to deliver a critical mass of collectors and clients, Breahnă explains. The current context is also a favorable one. "Things are different from how they were in 2005, when I left Romania, at least in Bucharest, and, to a certain extent, in several other large cities. We are, after all, part of what is happening in Europe. At the economic level, the indicators are clear, and we have the same purchasing power as certain countries in Europe. This translates into a greater interest in the art market; many people have all categories of assets but have yet to tick off this area [e.n. of art]."
The business started without the need for the founders to invest their savings. "We had the ability to generate transactions and reinvested the profit we generated from this activity to develop a small base and grow, and develop our activity here with everything this entails."
The gallery is located in a villa where artists have always lived. During the inter-war period, painters Samuel Mützner and Rodica Maniu lived and worked in the venue, where literature circles were also held.
Prior to the opening, the founders of the gallery were looking for an exhibition venue, not necessarily large, to allow them to make a start, and, when seeing the space, they felt motivated. "I didn't expect to open the gallery from the very begging in such an extensive venue."
The gallery exhibits on the upper floor and on the basement level. The large location can also mean a higher production effort. "All the exhibitions we present in the gallery are produced by us; financially supported by us; the artists don't pay. We pay for everything, from the artist's trip to the stay at the hotel, everything related to the production of the exhibition, the logistics. It is a business very much focused on supporting artists," he explains.
The area in the basement level of the villa also influenced the programming of the gallery, as more experimental work was shown there.
"This is where we showcased more experimental things, video art, installations. We were among the first galleries in the country to systematically show, not just once, but in almost every exhibition, video art works, something which a smaller gallery, without the venue and the technical infrastructure, cannot do. This generated credibility with the external stakeholders, collectors, potential clients and sponsors."
The venue also allowed for the flexibility of showing two exhibitions simultaneously, in addition to the available storage area. "Over the past years, most artists, as is the case of the Felipe Cohen, the exhibition currently on display, opted for using both areas. For instance, in this exhibition, we can see that the paintings are not just some images the artist designs but come from deeper research on the manifestation of light, of making the light more visible, in an area where the materials, the tridimensionality is explored, and the painting comes later, as a result of this effort."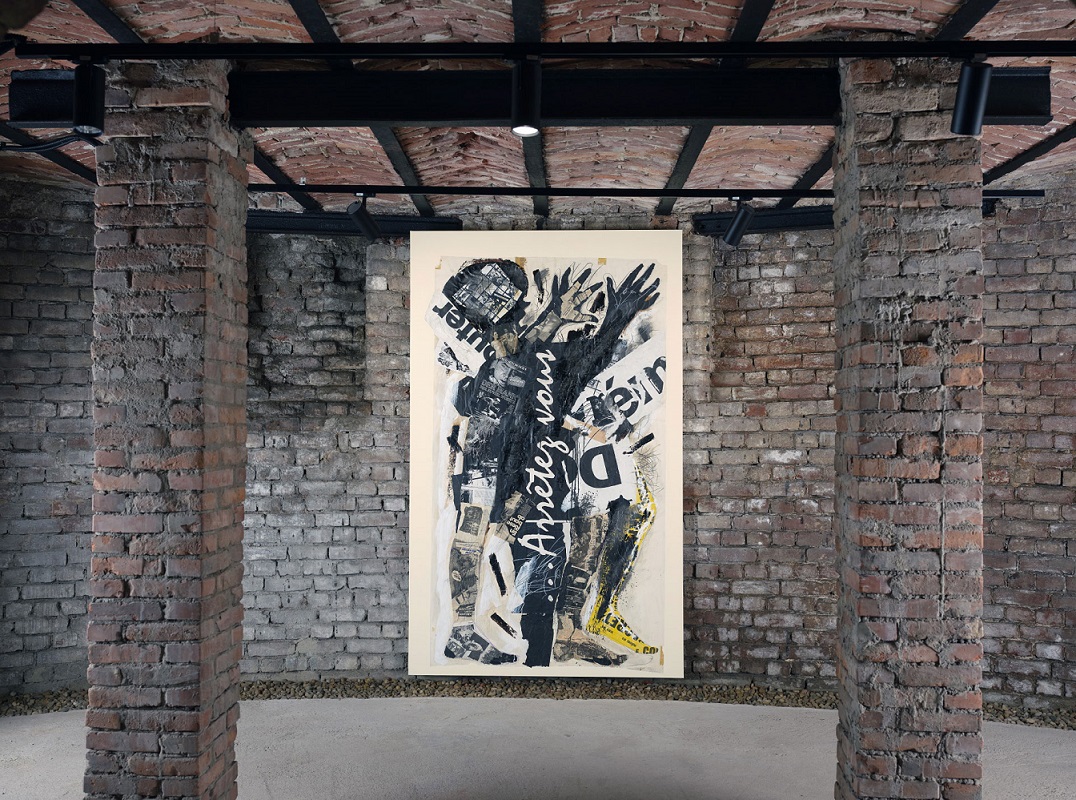 The artists  
The gallery's portfolio, which included international artists from the very beginning, developed from the project's early stages. "We started as a sort of consultancy firm on the art market. We started from a different space, a private one; it didn't have exhibitions but had some presentations, we invited people, and this is how the first community of people we started working with was formed. Afterwards, less than a year later, we opened the gallery. A part of the artists we collaborated with from the very beginning were the artists we presented in the gallery; some of them we work with even now, almost ten years after."
It was also part of the founders' strategy to research the region of Central and Eastern Europe and set up a gallery that was more than a local one.
"We started from the very beginning with international artists, and our strategy was to research the Central and Eastern Europe region. It was natural for someone like me, who was returning from France and wanted to understand not only what was happening in Romania. I didn't want to set up a local gallery. Many galleries in Romania are local ones because of the cost – it is more expensive to work with international artists, much more so than if you were working with local ones. To add to this, the distance entails a higher degree of involvement in the long term from the gallerist to be able to keep the relationship with the artist as active and live as possible."
The gallery has exhibited so far artists from Poland, Croatia, Slovenia, and Bulgaria in personal or group exhibitions.
In 2019, it changed its name from Eastwards Prospectus to Gaep as its program evolved toward an international one, shifting from a regional focus. It was also a matter of offering collectors the works they showed an interest in, he says.
Although at a first glance, local collectors can seem more interested in Romanian artists, the gallerist has realized this is not the case. "I realized that Romanian collectors are first of all interested in quality, in having an intellectual experience that is competitive internationally; we quickly added this international layer, at first regional, and then we started working with artists from France, Spain, Brazil. Eastwards Prospectus, which is very much a label for Eastern Europe, was no longer appropriate."
At the same time, the works of international artists can be an opportunity for a market where the entry level is not that high, he explains. "We had the opportunity quite early on to work with artists who had, for instance, exhibitions at the Centre Pompidou or the Palais de Tokyo, at major museums, and realized that their works can be a financial opportunity for a market where the entry level is not that high. Though, at a global level, it is not very high either. Some 85% of transactions on the global art market are below the USD 50,000 threshold. The art market is not one where only very expensive works are sold; it is a volume one."
Being able to showcase international artists, represented by galleries in other countries and with a market that cannot be contested, is also a strong pro for anyone entering in contact with the gallery and builds further trust with the public and the collectors, he goes on. It is the case of the solo exhibition by Brazilian artist Felipe Cohen, currently on show at Gaep. "The artist travelled from Brazil, he lives in Sao Paolo; the works travelled from Brazil; such a project entails high costs, but we did it nonetheless, and we will do similar ones in the future. It is also very important to show that you can do this cultural import-export. Not only that you want to export. If you're not interested in discovering other areas of the art market or other types of audience you cannot necessarily wait for that public to be interested in you."
Gaep represents artists Răzvan Anton, Pavel Brăila, Vlatka Horvat, Ištvan Išt Huzjan, Sebastian Moldovan, Damir Očko, Mihai Plătică, Raluca Popa, Marilena Preda Sânc, Mircea Stănescu, and Ignacio Uriarte, and has collaborations with Radu Cioca, Felipe Cohen, and Tania Mouraud.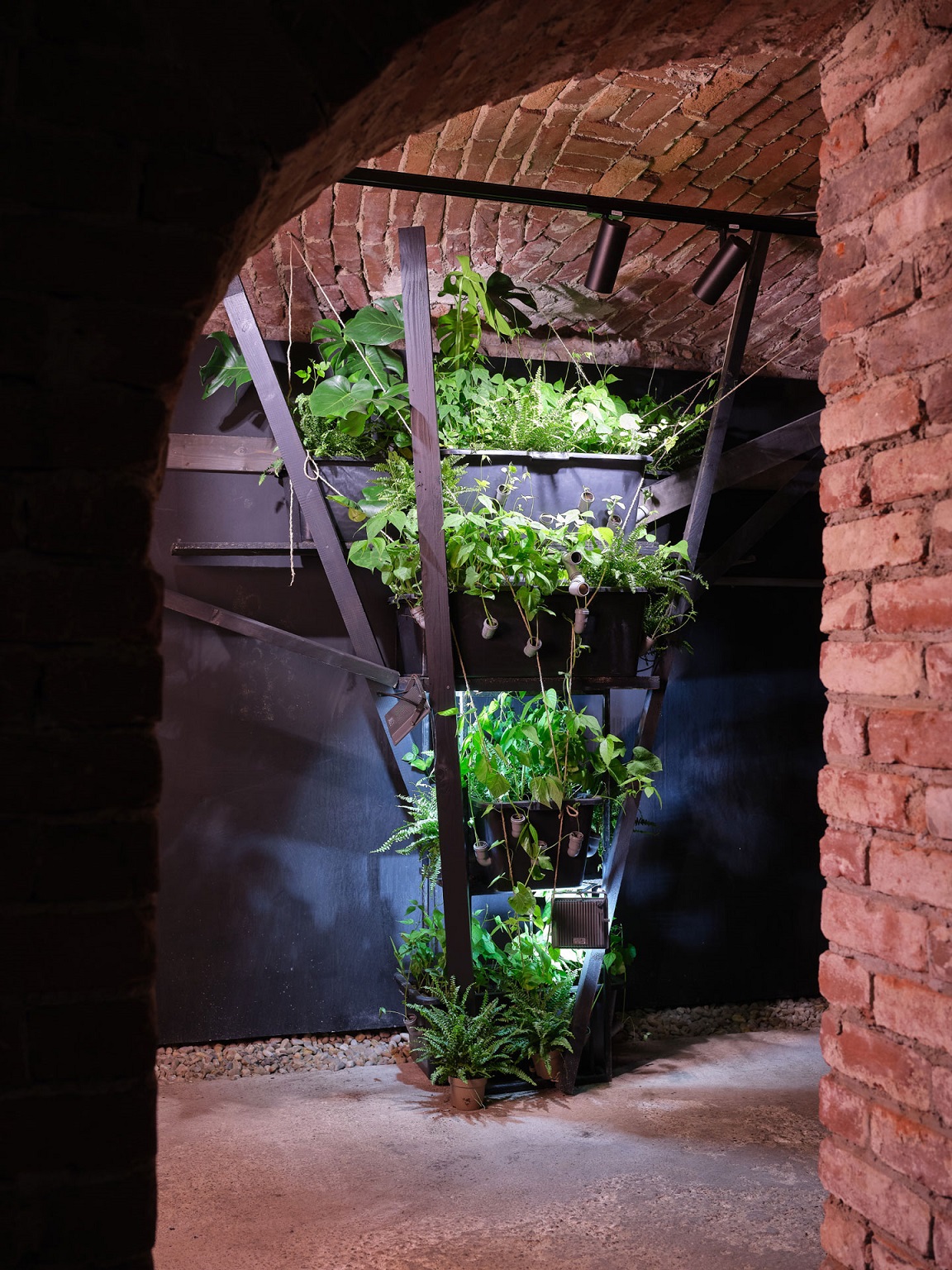 The clients
After eight years of activity, the gallery has a significant number of clients, ranging from entrepreneurs, some more recently coming from the IT industry, to expats - generally "from where value added is produced in Romania's economy."
The gallery owner is also seeing a generational change, with younger people interested in collecting art.
"I'm starting to sell art to people who are closer to my age. This is important. It is one thing to sell art as a 30-year-old to someone who is 60, and you have different perspectives and visions on art, and another to people closer to your age, who have reached important positions and see this in a more direct manner, and with a clearer benefit to them intellectually and psychologically."
It also has an increasing number of corporate clients, with which they run collaborations covering artwork and various experiences, activities, and workshops. It is currently developing the project of "an integrated art solution." "We are trying to work on this corporate culture side and introduce [it] in the same logic that saw the emergence of the first art collections, at first as a wish of the organization's leader or company founder, and, gradually, these collections turned into a driver for communication in terms of the company's identity, even sustainability to a certain extent, because sustainability has this cultural dimension, of values."
It is not by chance that 'corporate culture' has the word culture in it, he argues. "We have some principles, values, abstract things we operate with in a social ecosystem, and they are rather difficult to define. Many times they are named and delivered to the company's public as a message, but art has always had this role of capturing messages and ideas in images, of pushing new esthetic horizons. And this is what we are trying to do – bring art to companies and create an integrated experience through a selection of works we purchase from artists; there is this layer of entrepreneurial risk we undertake; we offer constant, predictable support to artists while bringing these works to companies that are increasingly concerned with this aspect of the future of the office."
The project comes at a time when companies are looking at the added value they can offer to employees, focused on wellbeing, and on bringing content to the office, he explains. The initiative also fits the gallery's vision to allow its public to broaden their cultural horizons and challenge them constantly.
The gallery also has international clients, encountered mainly at the international art fairs it took part in starting with 2015. This year it will participate in two fairs, and while the pandemic changed things, it also allowed the gallery sales opportunities.
"There were many people who were at home, who didn't have any art on their walls, and going to a gallery was one of the few activities still allowed. We weren't allowed to organize events, and we didn't, but people could come individually […] and those who came started buying works, some of them remained in contact with the gallery."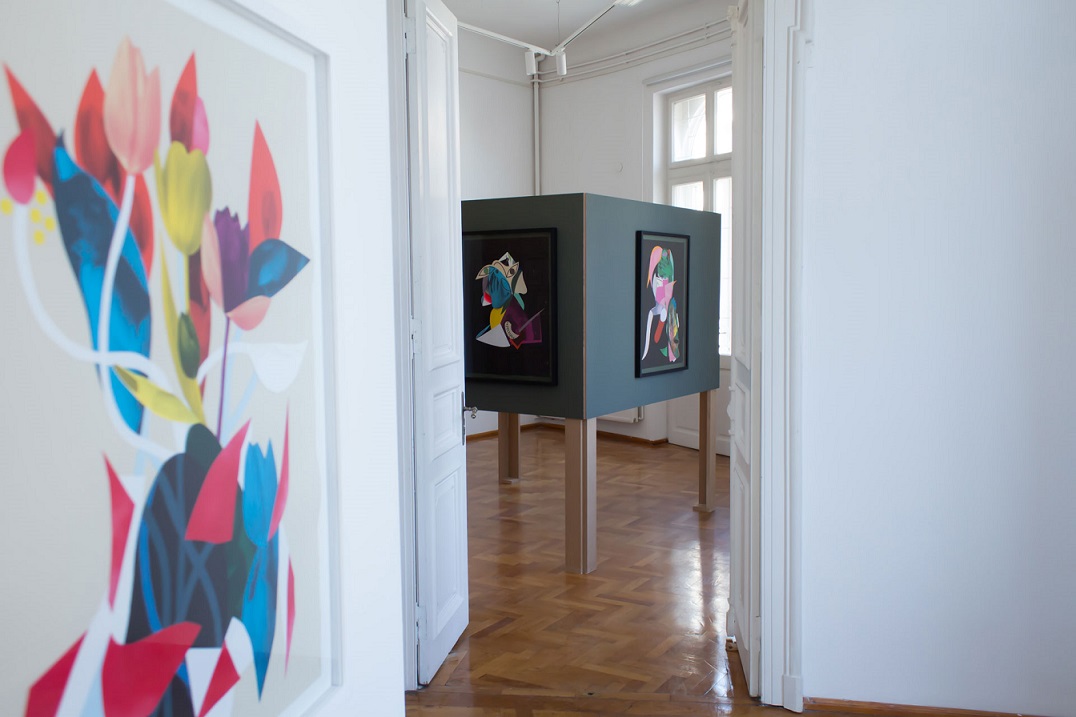 A far-reaching presence
Like many galleries and museums that turned to online during the pandemic, Gaep showcases a series of exhibitions on its website. This April, it started the hybrid project Time Lines, consisting of three online exhibitions and several online and offline collateral events and looking at new works by Ignacio Uriarte, Raluca Popa and Răzvan Anton.
"There is a digital market for artworks, but the informational flows are many times hybrid. We happened to sell exclusively online, but we're selling to people we have met at least once at an art fair, who contacted us there, or we have seen them later; they have looked at our website, and they know us a bit."
Still, the gallerist believes that the experience of looking at art directly is hard to replicate digitally. And while there is a segment of the market where the public buys exclusively digitally, it is often a segment of a certain price level, or in the segment of the decorative arts, "where the online can be exploited in an easier manner than what we do, where the online is a communication vector with commercial attributes rather than a commercial vector with promotional attributes."
"My feeling is that collectors are delighted to come to the gallery, step out from behind the screen and do something more social; maybe this is also one of our roles, to create this social bond, this dialogue between us, the gallery, and the public, the collectors, and artists coming here."
While he is not a fan of the label 'education,' the gallery has several initiatives that could be grouped under the term. "I believe our role, to cultivate this visual literacy, is to create these mechanisms, including on the mediation side, to explain what the artist meant; we are a sort of an activator, an intermediator that empowers the interlocutor to take their own decisions in the most informed of manners, but I will use the term education."
The gallery works to bring to collectors things they might not know but also, at times, educate them about how to collect and how the art market works. At the same time, it runs a mentorship program for emerging artists. The program, Accelerator, is an incubator promoting a strategic and integrated approach to artists' careers. It offers knowledge from established Romanian and international mentors, resources for the production of new works, and exposure in a group exhibition and in public venues in Bucharest and three other cities.
"Contemporary Romanian artists do not have this career logic," he explains. "The Romanian art school is extremely academic, focused on workshop artistic practice […] We created this mentoring program and somehow doubled the educational effort; we have this mentoring program we are implementing, funded with Norwegian funds and co-funded by us, where we bring a series of international mentors in front of ten artists selected following an open call and by an international jury and we will have an exhibition with them next year, a project of art in public space."
"This project can be a very good anchor because we've had a huge number of applications for this program, and we want to scale it and showcase it in several versions or focus it on certain areas, such as digital art, art in public space; we will develop it in time."
Gaep also ran a project that saw classes of pupils come to the gallery and explore contemporary art exhibitions. The collaborations were mostly with international, private schools as such a program is more difficult to implement with a public school, he explains. They also worked with the National University of Arts in Bucharest, and several professors came to the gallery with their students to connect with the contemporary art phenomenon. "We will probably continue this collaboration with the schools, but just as with companies, you need to find a professor, a director, someone who wants to do this."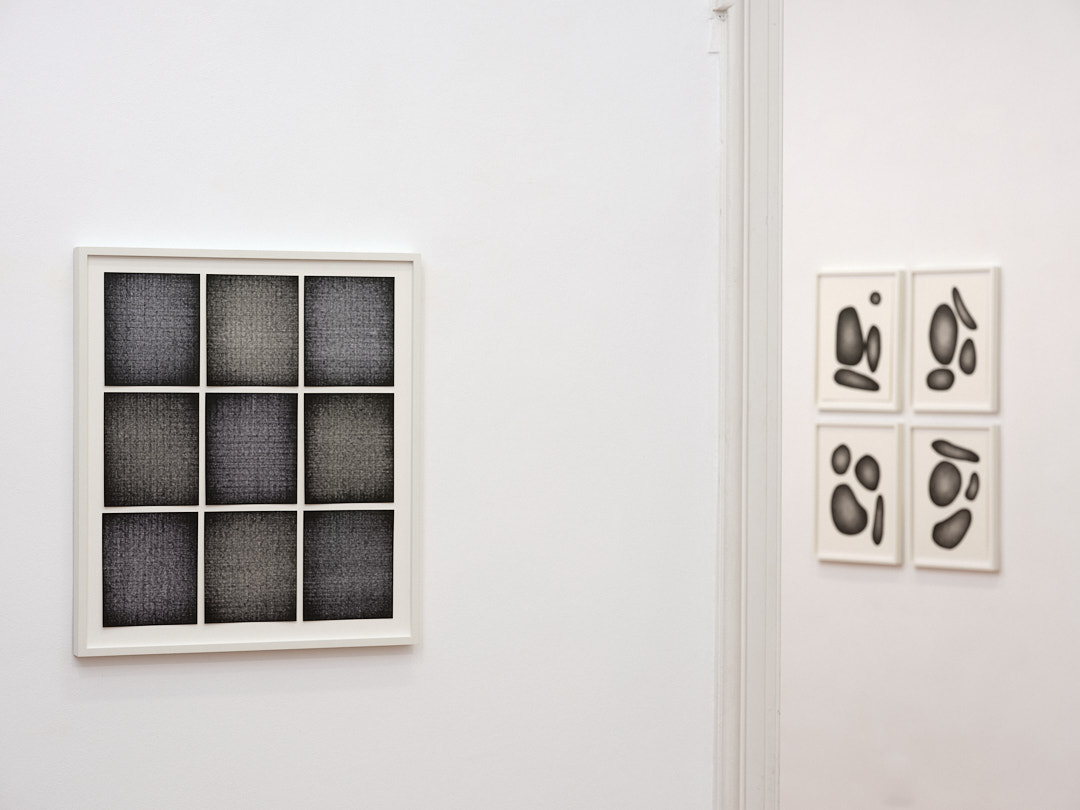 What are some of the satisfactions after eight years of running the gallery? "On the one hand, we left an intellectual mark on a series of highly intelligent, accomplished people, and you feel that you are contributing something," Breahnă says. "The fact that we have managed to work with international artists is something that gives me great satisfaction. When I saw Felipe coming from Sao Paolo and entering the gallery, and the fact that we have been working together for so many years brings me a lot of satisfaction because we are here like a family […] I feel privileged to be able to have this kind of ecosystem; the fact that we have managed to work with people I appreciate and respect and from whom I have a lot to learn in my turn – I have the privilege of working with entrepreneurs, company leaders and I learn a lot from their challenges, their areas and I feel quite connected through the conversations I have to what is going on around me, even though I obviously live in an exclusive bubble - and this makes me happy. On the other hand, from this bubble we can influence as much as possible around us and bring this reality to other places and areas."
(Opening photo: Oltin Dogaru, courtesy of Gaep)
simona@romania-insider.com
Normal