Romanian ballerina wins Olivier award for dance achievement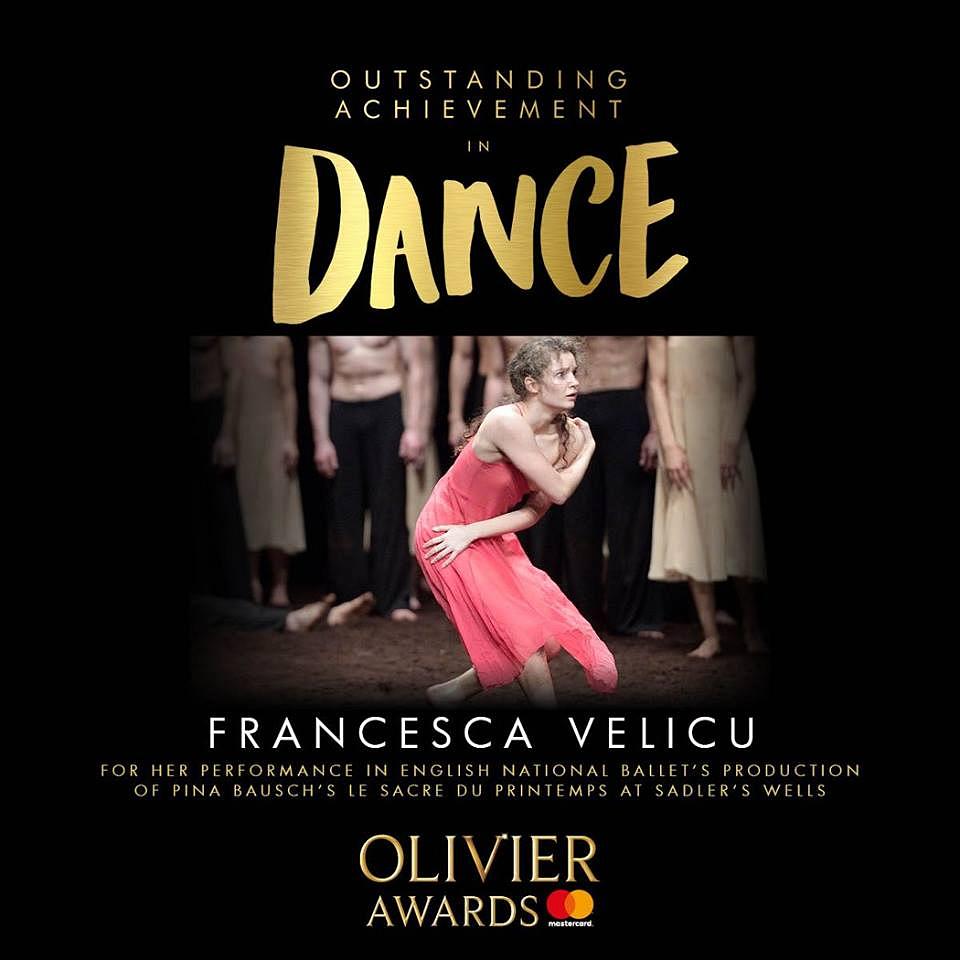 Romanian ballerina Francesca Velicu, currently a first artist with the English National Ballet, has received the Outstanding Achievement in Dance prize at this year's Olivier Awards gala.
She received the distinction for her role as the Chosen One in Pina Bauch's Le Sacre du Printemps, a production of the English National Ballet.
The 19-year old ballerina trained at the Floria Capsali Choreography High School in Bucharest and at Bolshoi Ballet Academy. In 2013, she took the Second Place at the Youth America Grand Prix competition in New York. She was named in Pointe Magazine's 'Stars of the Corps' list following her performances as the Chosen One in Pina Bausch's Le Sacre du Printemps in 2017.
On her Instagram account, Velicu called the award ceremony "one of the greatest nights I've ever had."
Velicu joined the English National Ballet in 2016, after leaving the ballet company of the Bucharest Opera House.
The same year, ballerina Alina Cojocaru, also at the English National Ballet, and her husband, Danish ballet dancer and choreographer Johan Kobborg, were banned from the Bucharest National Opera (ONB) after a conflict with the institution's management.
At the same event, Lin-Manuel Miranda's musical Hamilton won seven awards, including Best New Musical, Best Actor in a Musical, Best Actor in a Supporting Role in a Musical, and Outstanding Achievement in Music. At the same time, Sam Mendes took home the Best Director award for The Ferryman at the Gielgud Theatre and Jerwood Theatre Downstairs - Royal Court Theatre.
Established in 1976, the Olivier Awards celebrate the London theater and opera, and are considered Britain's most prestigious stage honors.
The full list of winners is available here.
UK's National Dance Awards recognize Romanian ballerina Alina Cojocaru
(Photo: Olivier Awards Facebook Page)
Normal