Former Ukrainian PM, former NATO secretary general plead for Western unity in support for Ukraine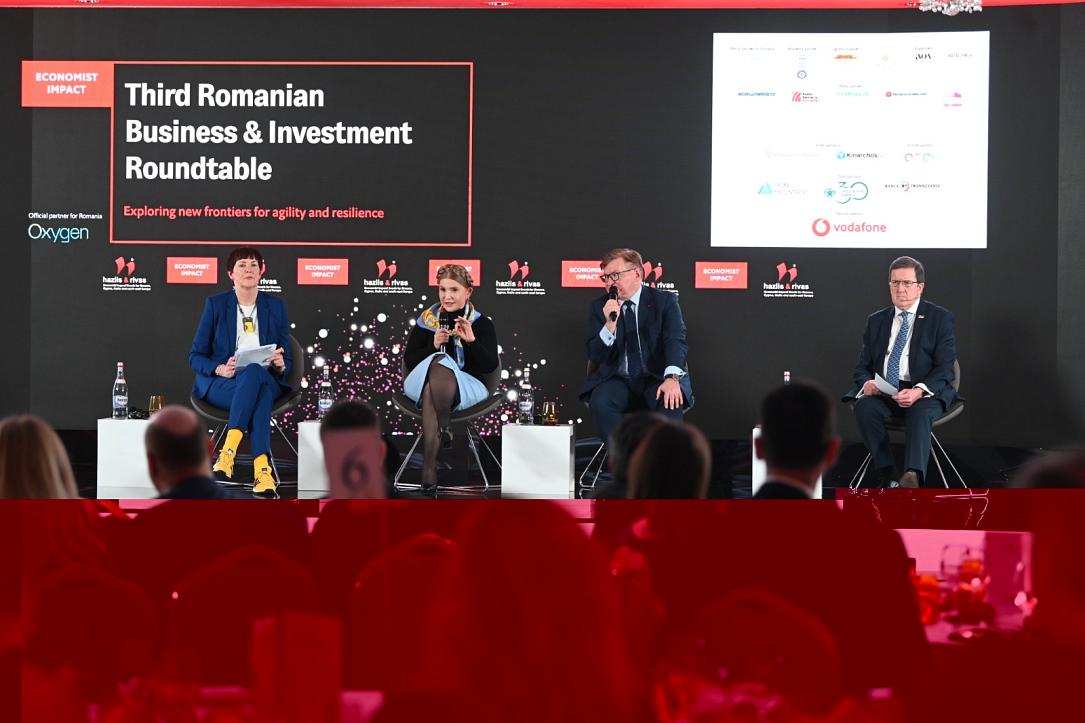 Former Ukrainian PM Yulia Tymoshenko and former NATO secretary general George Robertson stressed that unity of Western nations against Russian aggression and in support of Ukraine is paramount to long-term peace in Europe at an event in Bucharest.
The Economist Impact events organized its Third Annual Romanian Business & Investment Roundtable in Bucharest between March 15 and 16, bringing together government officials, stakeholders from the EU, and the banking, energy, or telecom sectors to discuss the challenges ahead.
Arguably a highlight of the event, the second panel of the first day featured former Ukrainian PM Yulia Tymoshenko and former NATO secretary general George Robertson. Standing up on stage in her opening remarks, Tymoshenko thanked Romania for aiding and welcoming Ukrainian refugees, especially in the first days of the war. "Ukrainians will remember this forever. Thank you," she said.
Tymoshenko then recalled the efforts during her premiership to make Ukraine part of NATO, and how Germany and France blocked the process. Months later after talks broke down, Tymoshenko points out, Russia occupied 20% of Georgia and weaponized energy for the first time, turning off gas supplies in the midst of winter. Years later, it carved out Donbas and Crimea from Ukraine, while Western countries corralled Ukraine into an uneasy peace. "The interests of Russia and other nations vis a vis Russia took a higher place. Mercantilist interest prevailed. We are dealing with the consequences of these decisions today," the former PM stated, before concluding that the only reliable security guarantee for Ukraine is full NATO membership and nothing in between.
Former NATO sec gen Robertson, in turn, noted that NATO is now forced to run a proxy war by helping Ukraine defend itself against Russian aggression. He also recalled how, standing next to him on stage in 2002, Russian president Vladimir Putin admitted that Ukraine is an independent nation-state that will make its own decision about its security. Robertson underlined authoritarian regimes like Russia and China can change overnight due to the decisions of their leaders.
"President Xi Jinping changed the covid rules in China overnight, because he felt the ground was moving under him. The USSR withdrew without any conditions or clauses from Afghanistan overnight.  If the West remains solid and if we continue to supply weaponry to Ukraine, and if globally we recognize that we are part of the battle, the ground will move under Putin, and that will be the best possible outcome," Robertson said.
(Photo source: Oxygen Communications)
Normal