Diluted disinfectant scandal in Romania: Ex-wife claims Hexi Pharma owner was foreign intelligence officer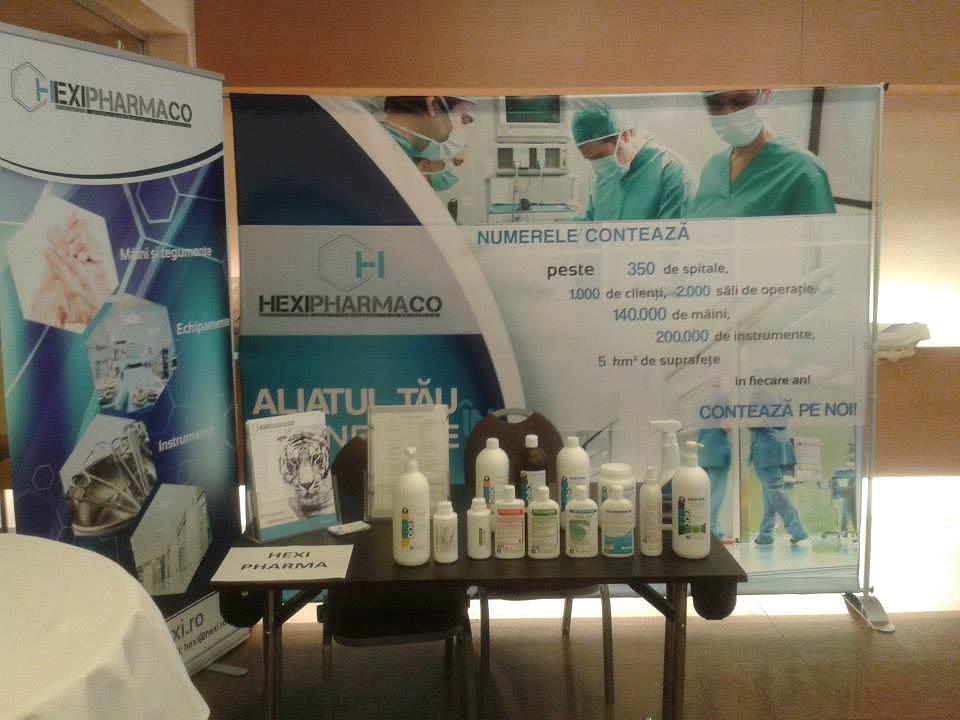 The death of Dan Condrea, the owner of Hexi Pharma – the company that is currently under investigation for selling diluted disinfectants to local hospitals for years -, increased the controversies around this case as new information appear every day.
Laura Georgescu, Condrea's former wife, brought even more mystery upon the case on Thursday, when she said that Condrea was an officer of the Foreign Intelligence Officer (SIE).
She made the statement when leaving the Bucharest Court, where she attended a hearing in her daughter's custody lawsuit. She also asked the judges to approve an emergency order of protection for the child, whose father was Dan Condrea.
Laura Georgescu said that she had presented several documents to the judges, which showed that Dan Condrea was an SIE agent, reports local Mediafax.
"Dan Alexandru Condrea was under a continued surveillance, and I have also been monitored. He was a SIE officer, he was under a permanent surveillance," Georgescu said.
The women also showed several photos which show the couple together with secret service officials. For example, Colonel Iancu Damian from the Interior Ministry's criminal intelligence agency DGIPI allegedly appears in one of the photos from Laura and Dan Condrea's wedding in 1999.
"A statement of SRI (Romanian Intelligence Service - e.n.) says that there has been no surveillance (on Dan Condrea). I brought evidence of surveillance to the court," Laura Georgescu said.
Laura Georgescu also said that she had a list of names of politicians who allegedly received money to ensure Hexi Pharma's protection, reports local News.ro.
Dan Condrea died on Sunday evening in a car crash. His death occurred in the middle of a massive scandal in Romania's healthcare sector, which involved his company Hexi Pharma, and this has raised many questions. While some say that this was just a car accident, others believe that Condrea committed suicide or was even killed.
According to a statement from the General Prosecution's Office, the "death was violent and the traumatic injuries could have occurred from the collision with hard bodies and plans, but also from car components' crash due to a collision with an obstacle."
The prosecutors also questioned the woman who called the emergency number to announce the car accident. Condrea passed her car just before the crash. According to the women, he was driving at high speed and was talking on the phone.
Condrea was buried on Wednesday, May 26, in a Bucharest cemetery.
Insights into a corrupt system: New allegations in diluted disinfectant scandal in Romania
Irina Popescu, irina.popescu@romania-insider.com
Normal