Discover Romania: The Teleki Castle in Dumbravioara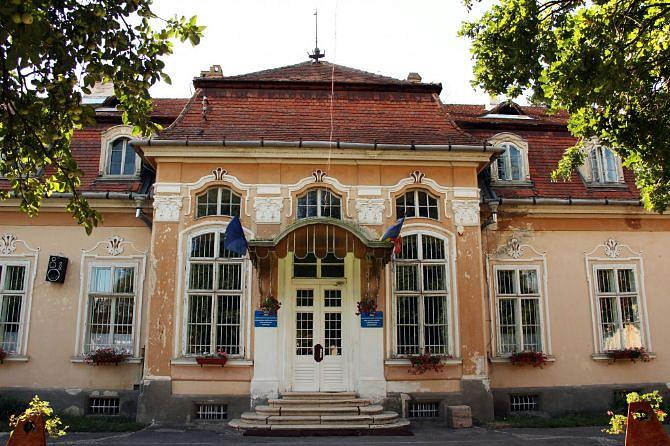 Romania is home to many beautiful castles, some of which lesser known to the wider public.  One of them is the Teleki Castle in Dumbravioara, Mures county. Not only can the castle be visited, but it is also on sale by an auction house.
The castle used to belong to one of Transylvania's richest noble families, in the XVIII and XIX centuries. Count Samuel Teleki, Chancellor of Transylvania and founder of the Teleki Library in Targu-Mures, started the castle's construction in 1769. He started building his house after he returned from his Western European travel in the late-1760s.
The construction started with the north wing in 1769 and continued with the south wing in 1773. In this period, the aristocratic family lived in the north wing, the south rooms being reserved for household and personal purposes. Teleki lived here with his family in the following years, according to data published on Dumbravioara.ro.
Other units were built later. For example, a complex of buildings was built behind the north wing between 1781 and 1782, and a manege (enclosed area for horses) was built in 1825.
A garden was planted behind the castle during the time of Samuel Teleki. This garden was later transformed into an English park.
The Neo-baroque central wing, which connects the two buildings from the eighteenth century, was built much later, between 1912 and 1913. Samuel Teleki, the chancellor's great-grandson and a famous explorer of the African continent, ordered the wing's construction.
The Teleki Castle in Dumbravioara consists of several buildings and still preserves some of the decorative elements of the old days.
After the nationalization, the building was converted into a school that is still operational today.
The heirs got back the castle after a lengthy process and are now trying to sell it. The leading Romanian art auction house Artmark announced in early-2015 that it will auction some of Romania's most famous historical buildings, including the Teleki Castle.
Dumbravioara is located 14 km from Targu Mures, and 18 km from Reghin. The distance between Bucharest and Dumbravioara is of some 370 km.
Irina Popescu, [email protected]
Normal