Romanian seaside casino, among Europe's most endangered heritage sites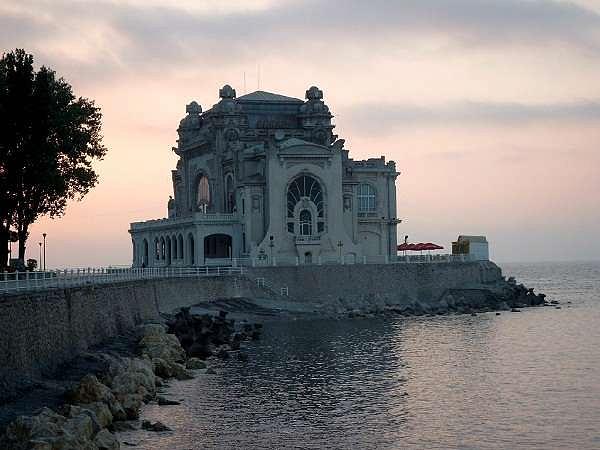 The Constanta Casino, at the Romanian seaside, has made it on the list of the 12 European heritage sites shortlisted for the 2018 edition of the 7 Most Endangered program. The list was announced by  heritage organization Europa Nostra and the European Investment Bank Institute.
The 12 monuments and sites were selected by taking into account their heritage and cultural value and the imminent danger that they are facing. The engagement of local communities and the commitment of public and private stakeholders to saving these sites were also considered crucial. Another main criterion was the potential of these sites to act as a catalyst for sustainable socio-economic development.
The nomination for the Constanta Casino was submitted by the Arché Association. "The main danger to the building comes from the corrosion and rusting of structural metal parts. Sea storms and winds have shattered most of the windows facing the sea. It is very likely that the roof will collapse if this process continues," a presentation of the site notes.
The casino was built in 1910. It was designed by Swiss Romanian architect Daniel Renard in the Art Nouveau style. The building reflects the country's modernization during the reign of Carol I.
A third tender to renovate and consolidate the building of the casino was blocked last year after it was contested by one of the bidders.
The other European shortlisted sites include the Historic Center of Vienna, Austria; the Prehistoric Rock-Art Sites in the province of Cadiz, Spain; or the Castle of Sammezzano, Tuscany, Italy. The full list is available here.
The 12 sites were shortlisted by a panel of experts in history, archaeology, architecture, conservation, project analysis and finance. The final list of the 7 Most Endangered heritage sites in Europe will be selected by the Board of Europa Nostra. The list will be unveiled on March 15.
The 7 Most Endangered program was launched in January 2013 by Europa Nostra with the European Investment Bank Institute as founding partner and the Council of Europe Development Bank as associated partner. It is not a funding program but aims to mobilize public and private partners to find a viable future for the sites.
Normal