Comment: How the social environment killed the Romanian entrepreneur and vice versa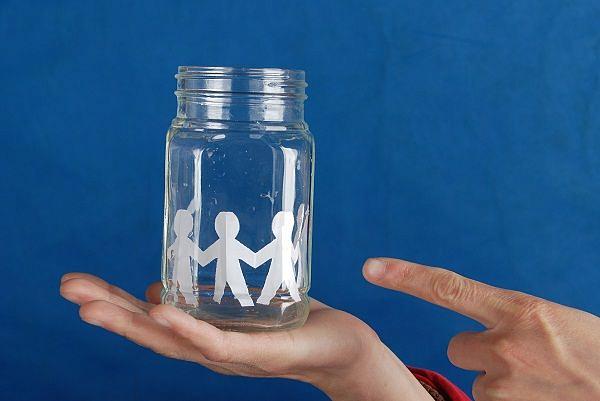 If you're a Romanian, it's not an uncommon thing to hear periodically that your country scores poorly in foreign rankings, reports or studies regarding health, education or gross income showing social and economical recession. According to a series of Global Entrepreneurship Monitor studies, we could significantly improve as entrepreneurs, too.
In the 2012 "Barometer of entrepreneurship" study made by Ernst & Young, the firm has made a SWOT Analysis of the Romanian entrepreneurial performance and found, among others, two weaknesses that drew my attention: weak entrepreneurial culture and stigma attached to business failure.
There is very little data about the social triggers of such factors. "What are the explanations of such results?" and "how would improving them change the shape of the Romanian society?" are only some of the questions needing to be answered. More importantly we should understand what's underlying in the individual conscience that keeps it from taking a different approach on this phenomenon. We are defined by our behavioral reflexes, most of which are developed amidst our families. If you compare the family with an organization, the talks at the dinner table could be regarded as meetings, the way children are asked and respond to their parents about their day could introduce empathy or be considered a debriefing, a report or presentation.
The way the parents highlight their care for the family could be viewed as the first examples of corporate culture. In a positive family environment, children learn to communicate effectively, manage conflicts and create attitudes towards successful life, education and work. All these aspects are normal in a modern society in which the parents are aware of the importance for communication, respect and personal development, but how do you deal with them in a country that has passed through almost 50 years of communism and another 23 of agonizing transition is still to be answered.
The transition has left a feeling of disorientation that has been imprinted and become a lifestyle: everyone for himself! It was transmitted not just in social life, but also in the corporate world. A new species was born: the necessity-driven, reckless, unethical, unproductive, destructive, non-leader, slave-driver attitude entrepreneur, the person who started a business because he was in the right place at the right time. He had to move fast, he based his decision on plain intuition, not marketing research, didn't waste time investing in a brand or a sustainable development strategy. Key factors of his success were underground networking and high demand for non-quality products. The same haste manifested itself in areas of legislation, economy, education and politics. A constant struggle to get ahead with disregard for the general well-being and disrespect for the common values. Corruption and greed were more than common.
As time went on, some businesses perished, some were stabilized and entered legal frameworks, their owners had to adapt to the new conditions, which led to the creation of a new class: the upstart. Same appetite, same reflexes, more power. Their wealth influenced the direction of the society, everything became flexible and for sale. Factories, land, law and people. The mighty bribe. Everyone was racing against the clock to copy the success of the latter. This spirit penetrated everything from schools to the institutions of the state. Education, performance, respect, development and culture were put aside in the quest to fill the plate and fridge. Those who treasured community values, fought or left the game. Optimism and motivation went with them. The ones who remained adapted their business strategy to a vicious system.
Slowly, the middle class has gone almost extinct, the poor became even poorer and some of the wealthy started showing up in worldwide millionaire rankings. What does this have to do with the above mentioned family? Well, the race went on and still goes on. While the parents struggled, children were raised by neighbors and TV. Lately, by computers and smartphones. The lucky ones were guided from the distance by their parents love, advice and good intentions, of course, seasoned with influences.
Communist influences meant to serve in capitalist times. The others lost basic communication, interaction, personal development skills, confidence and were left to witness the unhappiness of their families.
With the family gone, some turned their attention to school, but as they progressed, they have easily seen through appearances: the educational system is stigmatized and even if you perform you have a lot of chances of ending up poorly paid. Whether you decide to perform or treat education superficially and climb up the social ladder by getting hired, accumulating experience and hoping to evolve in a multinational enterprise. Other choices: working for a Romanian enterprise, where there are high chances that the owner is unprepared, uneducated and unskilled, self-centered, stressful, or even aggressive.
One might ask how come Romania hasn't collapsed if the situation is so grim. The social environment created in the last 23 years has denied many the chance to live better lives and also to create conditions for others. But it also forged characters, it forced good to become better, evolution in order to survive. It sharpened and strengthened those determined to shift the actual paradigm. Many entrepreneurs understood the importance of knowledge, discipline, personal development, patience and sacrifice. They have embraced technology, a holistic marketing view, a culture of growth and respect for the development of their company's human resources. They are leaders, not bosses, essential and unknown instead of useless and famous. Their numbers are growing and, in time, the ones that can't shake off the negative traits of entrepreneurship will have to realize that the system their kind ruined, will fight back.
By Mircea Galea, guest writer
Mircea Galea is PR consultant with Rainfall Baumann, www.rbco.ro
(photo source: Photoxpress.com)
Normal