Comment: A Romanian wedding through the eyes of an expat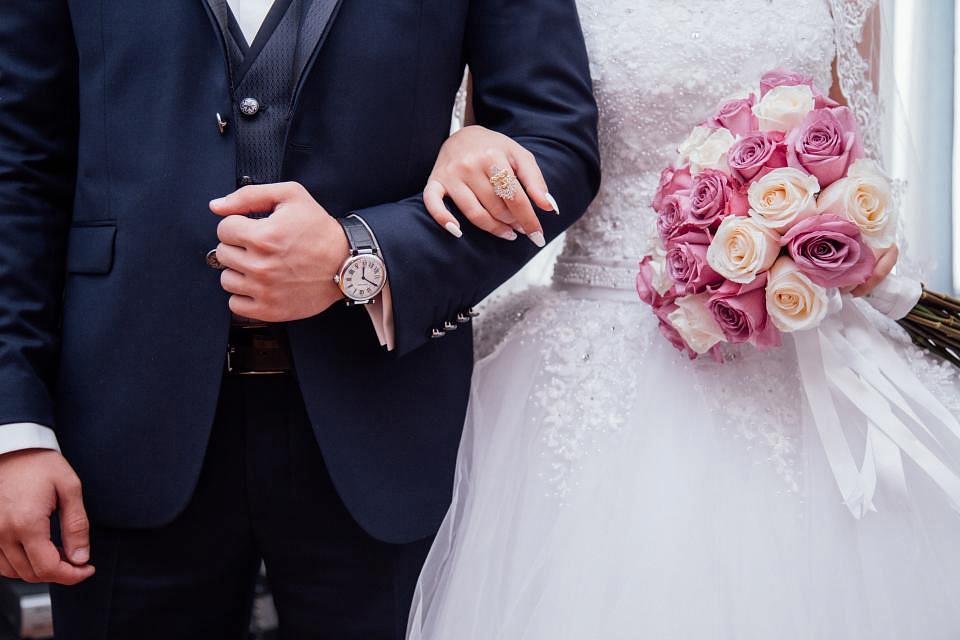 A British expat in Romania attends his first local wedding in one of Romania's largest towns, becomes best man almost overnight, and gets to experience local hospitality first –hand. 
Weddings in Romania. I have heard my fair share of how, exactly, Romanians conduct their unions of love, but I had never experienced one for myself. I had always wanted to go to a wedding in this country, purely because I had heard such good opinions about them. And so, one day back in the summer of 2014, I was fortunate enough to be invited. I jumped at the chance!
A person very dear to me, who had known the bride and groom since high school, decided to show me what all the fuss was about. The loved up couple were due to arrive in Bucharest two weeks prior to the wedding, in order for the bride to collect her bespoke wedding dress. I had never met them before and so was excited at the prospect of getting acquainted before the big day. We enjoyed a few drinks at Herastrau, a dinner in the evening and more than a few Jagermeister's that night. We were getting on like a house on fire! So much so, that the very next day, the groom came to me and said, "Look, you're accompanying one of my fiancé's bridesmaids, so would you like to be one of my best men?"
Wait one second here! Seriously? That's amazing!
A guy that I had literally only met the day before was comfortable enough and felt we had got to know each other sufficiently that this was something that he was willing to suggest. Big respect for him. I understandably had my reservations initially considering the extremely short time frame; "Mate, are you sure? Don't best men need to have known each for a long time…as in be best friends?" His response was simple, "No, we like you, it would be our pleasure to host you at our wedding and if you'd accept, we'd be delighted."
And again, yet another example of Romanian hospitality and openness. I was stunned. And humbled.
Of course, I accepted immediately. We went and collected the bride's dress and saw them on their way back home; with an instruction to make it there safe and that we couldn't wait. Genuinely, I was more excited than a child in, both, a candy shop and on Christmas morning! This, I could tell, would be an epic weekend.
The wedding was to be located in Iasi, the largest city in the far northeast of Romania. Known as The Cultural Capital of Romania, and actually selected as a candidate to become the European Capital of Culture in 2021, I knew that, aside from the wedding, there would be much to do and see.
The plan was to take a road trip there; drink in the beautiful scenery on the way and arrive fresh and ready to soak up the sights. We had everything packed; dresses, suits and even a bow tie. But by far the best addition to our "Road Trip Arsenal" were the delicious homemade sandwiches and probably the best sponge cake I have ever tasted! If only I could get my hands on that recipe!
According to Google Maps, the trip (414km/250 miles) would take around 6 hours. The joys of the Romanian transport infrastructure or lack of. Travel at 120 km/h, slow down to 50 for a village, speed back up, slow back down and so on and so forth. Initially, it's tedious but you get used to it and start to be more patient. No other choice. Due to little traffic and minimal stops, we made it there in a record breaking 4 and a half hours.
We were to stay our first night at the Grandparents home, outside of the city. We arrived just as the sun was setting and were warmly greeted by two, very happy to see us, old-timers. The Romanian hospitality back in full swing as we were helped in with our luggage, were told to sit down in the garden and a plethora of home-cooked food was presented on the table. It really was fantastic. I have yet to feel anymore welcome in a stranger's home then when I am in Romania. They literally go out of their way to ensure that all your needs are catered for. And for that, I was extremely grateful.
After filling our bellies with lots of eco food, we retired for the night to get a well-earned rest.
Waking up in the morning, shuffling onto the balcony and squinting in the intense morning sun, I was greeted by a veritable smorgasbord of plants, vegetables and flowers, all planted by hand and in full summer bloom. We hurriedly explored the garden and tasted all the natural treats that Mother Nature had provided. You could also 'wet your whistle' with a glass of ice cold spring water from the well  in the garden. Bloody lovely.
So today was the big day! Showtime!
After hanging out with the groom, along with his brother, father and incidentally, Mr. Daniel Buzdugan (a very funny guy who presents a morning show on Radio Zu), who was the Godfather to the couple, we travelled to the city centre to attend the civil ceremony. A fairly normal affair; sign the documents in front of the city appointed official, smile for a few pictures and we were done. In the UK, if the couple haven't been married before, they can do both the civil and religious ceremonies in the church.
Onto the church ceremony. Now this is where it got interesting, in terms of the comparisons I could make between the UK and Romania. Firstly, the whole thing takes a while. A long while. From memory, I believe it was 45 minutes from beginning to end. Standing up, in a non-air-conditioned church in the height of summer, it was safe to say that those 45 minutes felt like an eternity! There was a professional wedding filmer from Vienna. He filmed lots of singing, kissing of hands and crown wearing. Very different from the Anglican Church. Although, the couple did look like a King and Queen for a moment with their golden crowns on. I wasn't jealous at all….
And the priests! All 4 of them. They were fantastic singers! Full-bodied and throaty. A joy to listen to.
Now that the official proceedings had been dealt with, we were told that we could go back to our rooms, freshen up, perhaps take a power nap and get ready for the festivities that would follow that evening. I was told to expect the night not to end until at least 7 in the morning. Fair enough then. I'll soldier through!
And what a night we had! Incredible food, interesting people and an open bar. What more do you need? From the epic first dance (which included dry ice and choreographed moves) to the more traditional form of dancing which goes on forever! Holding hands and dancing in circles, whilst repeating the same four steps; two back, two forward. Now, I'm all for simple dance moves considering I have two left feet but after 10 minutes, I just want to mix it up a bit! Get some variety in there somewhere.
I noticed, at the head table, where the couple, their Godparents and their parents sit, that there was a large chest. Yes, exactly what you're thinking. A real, full size "Pirates of the Caribbean" chest. The type you'd expect to find treasure in. "What the heck is that doing there? Is it full of gold coins?" I was unwittingly very close in my observation. It turns out that all people invited to the wedding are encouraged to make a donation. The amount depends on your relationship to the bride and groom. Godparents pay the most with parents coming in second.
This is rather different from the UK and our weddings. Money may be given but only usually by the parents of the couple. Guests will bring gifts and they'll also ensure that a 'Gift Receipt' is in with the wrapped gift, just in case you don't like what they gave you. And actually, I really like the concept of giving cold hard cash to the young couple. It makes sense. Instead of items that they may or may not be able to make use of, how about give them a means to set themselves up in married life? Perhaps enough to buy an apartment or similar.
In conclusion, it was the best weekend I have spent in Romania to date. I experienced a true traditional Romanian wedding, met some warm, welcoming and compelling people and discovered another part of the country that is just as stunning as the rest. Oh, and the company was world class too!
Roll on the next one!
By Ashley Parry, guest writer 
(Photo source: freeimages.com)
Normal