Cluj mayor announces tender winner of EUR 23 mln Olympic pool in nearby commune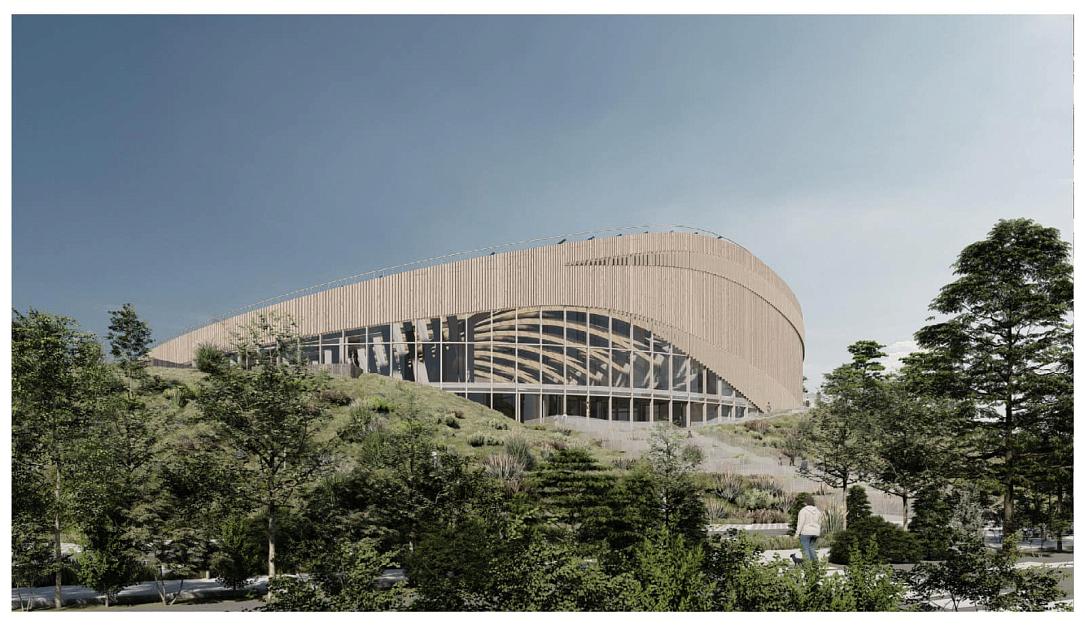 Emil Boc, the mayor of Cluj-Napoca, hopped on a call with local Ziua Live to announce that his administration has reached a deal with MBS Group, Asa Cons România, and Poliart to begin the construction of an Olympic-standard swimming pool in Borhanci, a nearby commune. 
It was the only offer submitted to the project since its tender announcement back in the summer of 2022. Works will begin shortly in a week and is projected to finish in 18 months. 
A part of the established Borhanci educational hub, the three-level building of public swimming pool will boast an indoor pool, recreation area, saunas, and a capacity of 1,000 spectators in a total useful area of some 10,300 sqm.
"It's the most modern Olympic pool in Romania," the mayor said.
Located around 5 kilometers away from Cluj's city center, the Borhanci commune has seen some of the most drastic changes in the past ten years. Besides the ambitious Olympic-standard sporting center, a nearby pediatric hospital with 12 wards and over 500 beds and a helipad at the border of Gheorgheni and Borhanci are other signs that it's slowly becoming an integrated neighborhood.
Last summer, Cluj proposed a EUR 100 million investment for the Borhanci Educational Hub. The ambitious project brings daycare, kindergarten, secondary school, and high school under one complex, completed with a fully-modernized sports facility, a 50 hectares of forest-park with a bike trail, laboratories, and gyms.
(Photo source: Emil Boc/Facebook)
Normal