Center-right parties agree on joint candidates for Bucharest elections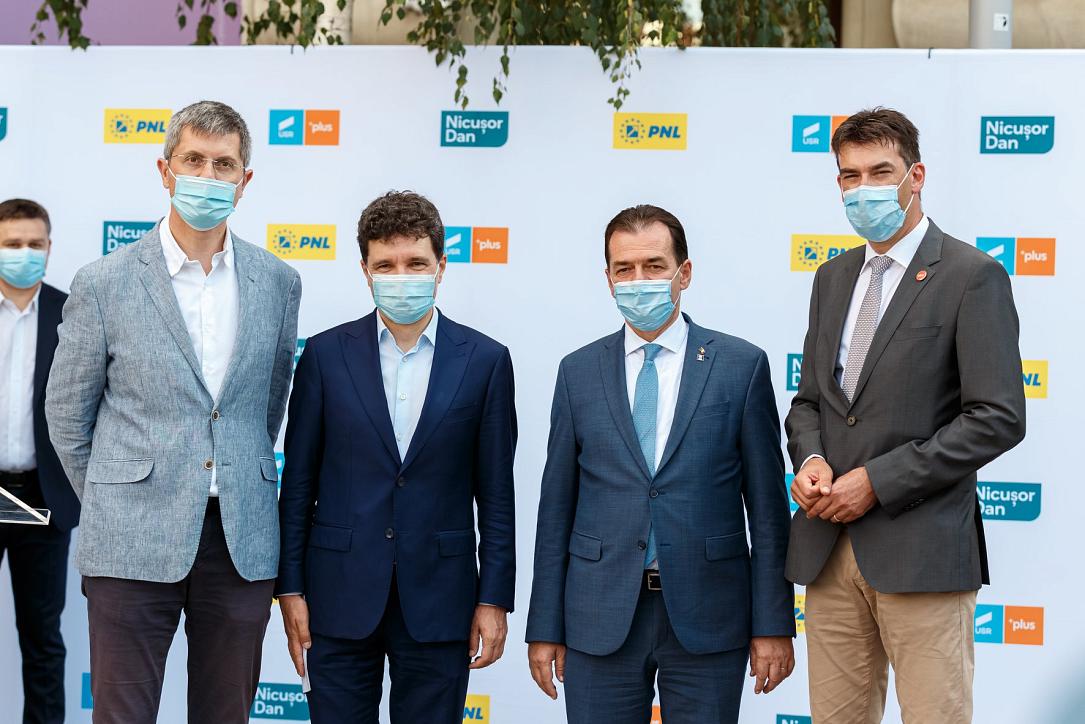 The leaders of the ruling Liberal Party (PNL), Save Romania Union (USR), and PLUS announced, on Saturday, August 1, in a joint press conference, that they will support joint candidates in the local elections in Bucharest both at the central level (Nicusor Dan) and district level.
"The modern pro-European right parties joined forces in a joint project for Bucharest," said prime minister Ludovic Orban, who's also the PNL leader, quoted by Agerpres.
The center-right pole will face the candidates of the Social Democrat Party (PSD), most of them being the incumbent mayors.
There are some exceptions, such as District 3 mayor Robert Negoita, who left PSD to join forces with the party of former prime minister Victor Ponta, Pro Romania, and runs for another term.
Regarding the distribution of districts among the three center-right parties, USR-PLUS will have candidates for districts 1, 2 and 4, and PNL for 3, 5 and 6.
Clotilde Armand (USR) will run for the seat of district mayor in the 1st district, Radu Mihai (USR) will run in the 2nd district, Adrian Moraru (PNL) for the 3rd district, Simona Spătaru (PLUS) for the 4th district, Cristian Băcanu (PNL) for the 5th district, and Ciprian Ciucu (PNL) for the 6th district.
(Photo: Alianța USR PLUS Facebook Page)
editor@romania-insider.com
Normal