Press Release
The British School of Bucharest continues to be the only school in Romania to be recognised as 'Excellent' in all aspects by the UK Independent Schools Inspectorate (press release)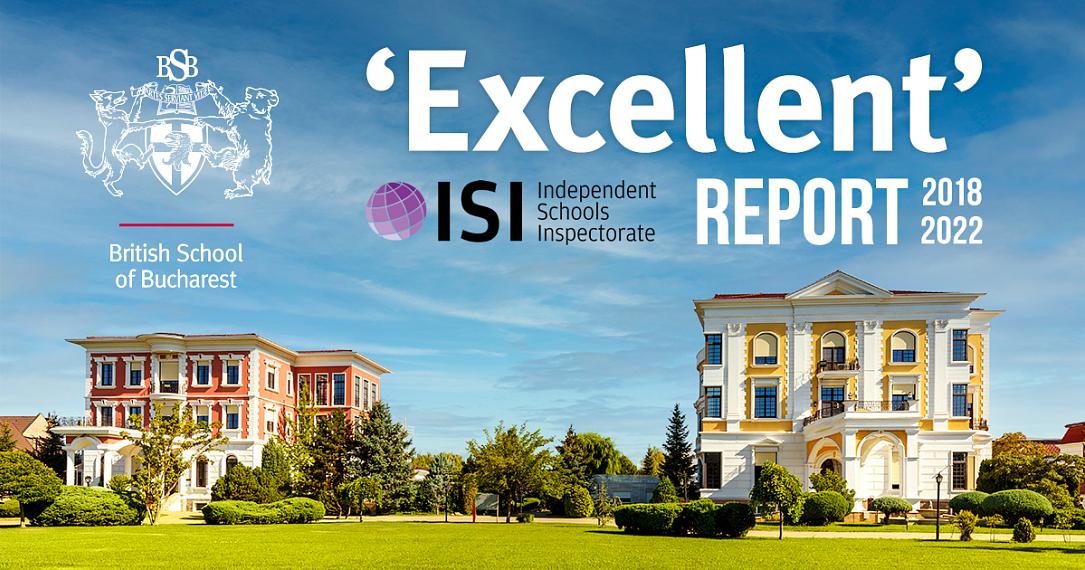 For the second time in a row this school in Romania, offering the British Curriculum, has been awarded the rating of 'Excellent' in all categories by the UK Independent Schools Inspectorate (ISI). The British School of Bucharest (BSB) received the highest assessments for both 'the quality of pupils' learning and achievement' alongside 'the quality of pupils' personal development'.
The British School of Bucharest's recipe for success
The last few years have been an extraordinary challenge for the education system around the world. Teachers, students and parents have had to adapt to the limitations imposed by the coronavirus pandemic and, for most of them, it has been a lesson in survival.
For the British School of Bucharest however, it was an opportunity to test one of the most valuable skills that teachers here try to develop in every student, the power of adaptability. The best solutions were sought and huge investments in safety measures were made so that BSB became the first school in Romania to be certified as a 'Trusted Facility' following an external audit conducted by DEKRA, last November. Moreover, the teachers focused all their efforts on ensuring that their students could continue their education at the highest level.
'Our goal is for students who enter our School to evolve and develop so that they become confident adults in themselves and their abilities, able to cope with changes of any kind, to ultimately become global leaders who affect positive changes in all areas of society and, above all, to be happy within themselves. In order for this to be possible, we encourage our students to be active in class, not to be passive spectators; to ask questions, to experiment, to be able to complete a project independently and also to work as a team. Our amazing staff expertly help our students navigate the complexities of learning. In addition to the usual subjects, we offer them a very generous range of co-curricular activities to choose from, so that it is much easier for them to develop their skills and interests and discover new ones', said Mr. Grant Gillies, the BSB Headmaster (in picture below).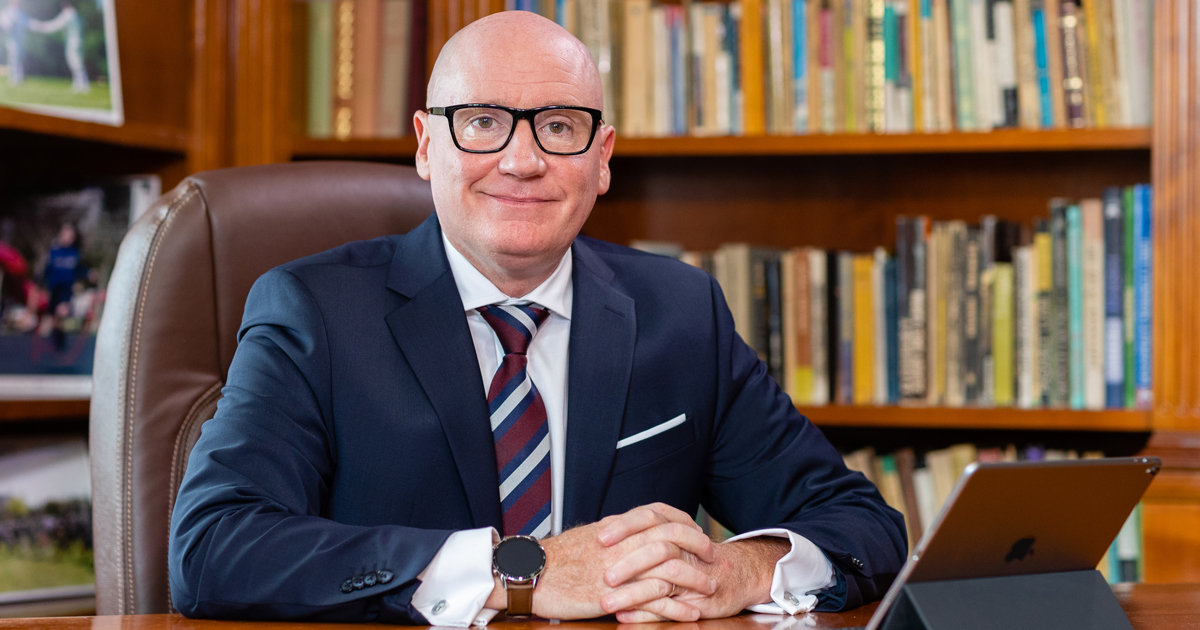 The results have started to show quickly. The British School of Bucharest has been nominated for the International School Awards - Safeguarding category and has received the highest possible judgements on Educational Quality in its 2022 ISI Report. Very few schools in the world manage to receive the 'Excellent' qualification in both 'quality of pupils' learning and achievement' and 'quality of pupils' personal development' and even fewer sustain to keep it.
The ISI report, made public a few days ago, highlights the outstanding results of BSB students, from the knowledge gained to the skills, developed and the extensive programme of co-curricular activities. Student communication, Maths and Technology skills, their charitable activities and enthusiasm for learning, and the teachers who support them in this regard, have been also highlighted in this report.
'When it became clear to me which university courses I was considering applying for, things became much easier. Conversations with my Form Tutor, Head of Key Stage 5 and University Guidance Counsellor helped me to clarify my selections. Along with the Guidance Counsellor, we explored options available within Europe and the UK. For the past two years, I had studied the subjects at A-Level which were required for entry to my chosen engineering course. The pressure is high because so many of us dream of being accepted by top universities, like many of the students before us, so being able to focus exclusively on the subjects of interest, is extremely important and studying A-Levels helps you to do this. Life in the Sixth Form at BSB has been awesome and everything I had hoped for and has developed me as a student and as a person with lots of support for my university application' - Etienne, Year 13 Student.
Inspectors also noted the extremely high level of GCSE and A-Level examination results, the prizes won in public speaking, Maths and Poetry competitions and the scholarships obtained by BSB students at prestigious Art and Music schools and top universities in Italy and the UK. The innovative work of the students involved in designing and producing a fully electric vehicle as part of Project Zephyr and the international awards they won, were also highly appreciated by the British Inspectors.
About the British School of Bucharest
BSB is a private international school opened in Romania 22 years ago, having the mission of preparing students to an extremely high level, both academically and in life skills. The BSB teachers are focussed on encouraging and supporting students to discover and develop their qualities and passions, while providing them a safe environment where respect, trust and empathy are the main characteristics. It is also one of only 22 COBIS Training Schools in the world.
There are 650 students currently learning at this School with the help of native English-speaking teachers who are graduates of prestigious universities such as Oxford and Cambridge. Every year, BSB graduates also receive more and more attractive offers to continue their educational journey, from the most prestigious universities such as the University of Cambridge, Imperial College London, the London School of Economics and Political Science, University of Toronto, University of Oxford, University of California Los Angeles (UCLA), University of Amsterdam and many others. The School is extremely proud to achieve excellent 'fit' universities for all of their students at higher education institutions in many different countries.
About the Independent Schools Inspectorate
The Independent Schools Inspectorate (ISI) is a body approved by the British Government for the purpose of inspecting independent schools in England and overseas. Inspections for British schools overseas follow closely the framework and guidance for independent school inspection in England. ISI reports to the English Department for Education (DfE) on the extent to which schools meet the Standards for British Schools Overseas (BSO).
The role of the inspectors is to review and recognise excellent practice in education, on the one hand and make recommendations for improvement, on the other.
This is a Press Release. Here you can order press releases on this site.
Normal