Photo gallery
Eastern Romania: First phase of destination resort Arca opens near Bacău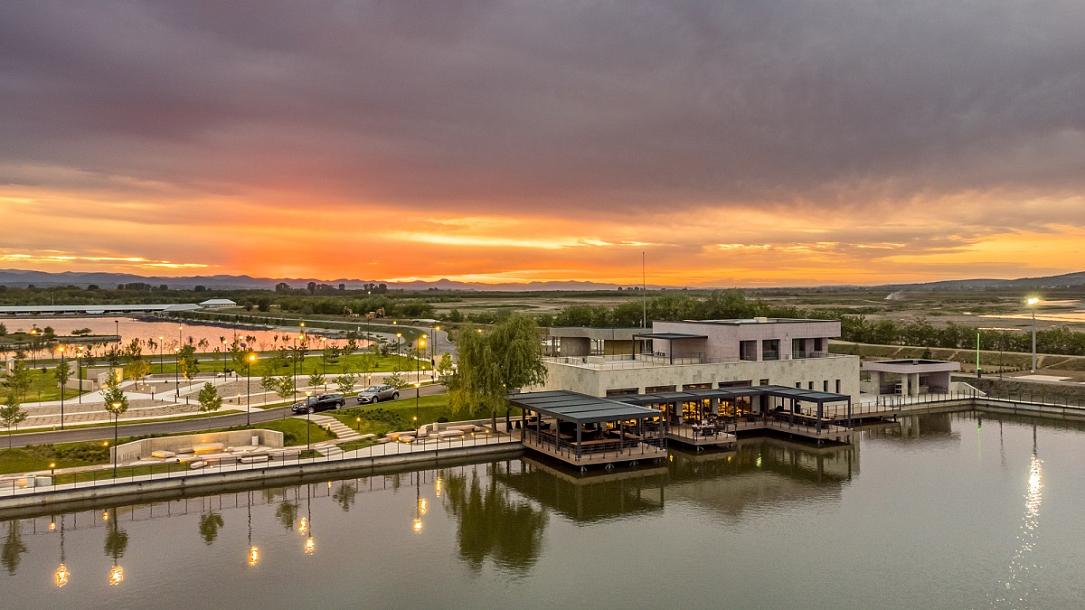 The restaurant Cherhanaua Lotca opened last week in the commune of Blăgești, 30 km away from Bacău, in eastern Romania. It is part of the first phase of the destination resort Arca, developed around a fish farm.
Spreading on 130 hectares, the resort includes so far Cherhanaua Lotca and an event venue, both featuring a pontoon over the resort's main pond, and a park, to be used as a leisure and events area.
In July of this year, the Tiny Houses complex and Arca apartments will open for tourists. At the same time, three reserves with various species of deer and a picnic area by the side of the lake will be set up this year, and visitors will be offered guided tours to the fish pools. Also this year, the resort plans to launch its own fish delicacies line, prepared on site.
The resort's development plan includes several other restaurants, which would source their stock from the site's own production. By 2024, Arca plans to establish greenhouses, micro-farms with cattle, pheasants, poultry, a raspberry plantation, orchards, and an area for beekeeping.
By 2024, the resort plans to produce green energy, and by 2026 it wants to open a hotel and a wellness center, it said.
"We want every day spent at Arca to be a trip filled with events, adventures, lessons and stories that give time meaning, and our clients to be surprised by something new each time," Adelina Rusu, the founder of Arca, said.
(All photos courtesy of Arca)
simona@romania-insider.com

Normal