Anticorruption prosecutors start investigation on Justice Ministry's controversial ordinance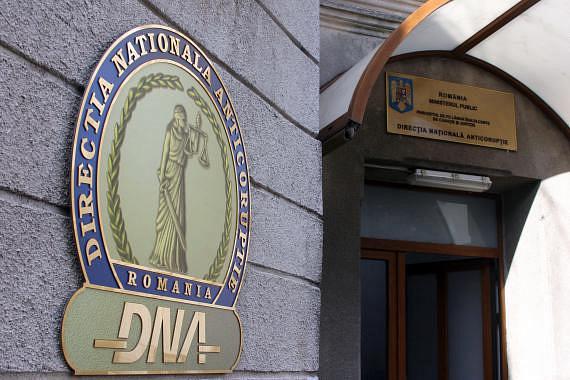 Romania's National Anticorruption Directorate (DNA) has started an investigation that has "a certain connection" to the Government's emergency ordinance that brings important changes to the Criminal Code, General Prosecutor Augustin Lazar said on Thursday morning.
The DNA hasn't officially announced having started such an investigation, but the Justice Ministry issued a press release confirming it.
According to the Justice Ministry, DNA made an official request that the ministry provides today all the original documents related to the drafting and the issuance of the emergency ordinance that changes the Criminal Code and Criminal Procedure Code. The prosecutors also requested the Justice Ministry to provide all written and electronic internal and external correspondence related to the emergency ordinance and the names of all those involved in drafting and approving the ordinance.
The Justice Ministry said that it takes full responsibility for the legislative change, which has been done legally. "We consider that a DNA investigation on the way an emergency ordinance has been drafted is a serious interference in the activity of the executive authority and an unprecedented altering of the balance between constitutional powers," reads the Justice Ministry's press release.
Romania's Superior Council of Magistracy to notify Constitutional Court about conflict with the Govt.
Justice minister Florin Iordache took full responsibility for issuing the emergency ordinance that changes the Criminal Code, which the Government approved in a late evening session on Tuesday, January 31. The ordinance partially decriminalizes some important corruption offences, such as abuse of office and conflict of interest.
The National Anticorruption Directorate (DNA) has been one of the main critics of this ordinance, which undermines Romania's fight against corruption, according to DNA chief prosecutor Laura Codruta Kovesi, who thinks that the ordinance has been drafted to serve the interests of politicians and public officials.
"These provisions seek to have high- and medium-ranking public servants escape criminal responsibility," Kovesi told local Digi24.ro on Wednesday morning.
The ordinance impacts many of the DNA's 2,151 investigations which also target abuse of office offences as well as a significant number of cases already sent to court. It also favors the people who will perpetrate abuse of office from now on, according to DNA.
One of the most controversial provisions of the new ordinance is that it makes it impossible to prosecute public officials from the Parliament, Government, and public administration for issuing normative acts, including laws, ordinances, and local administration decisions. This will make it impossible for the prosecutors to investigate those who issue such decisions, no matter how high the damages resulted from these decisions, according to DNA.
The same provisions would also cover the justice minister and the Government for issuing the emergency ordinance.
Largest street protest in 25 years takes place in Romania
editor@romania-insider.com
Normal