Romanian diva gets Global Star award from John Travolta at Bolshoi Theater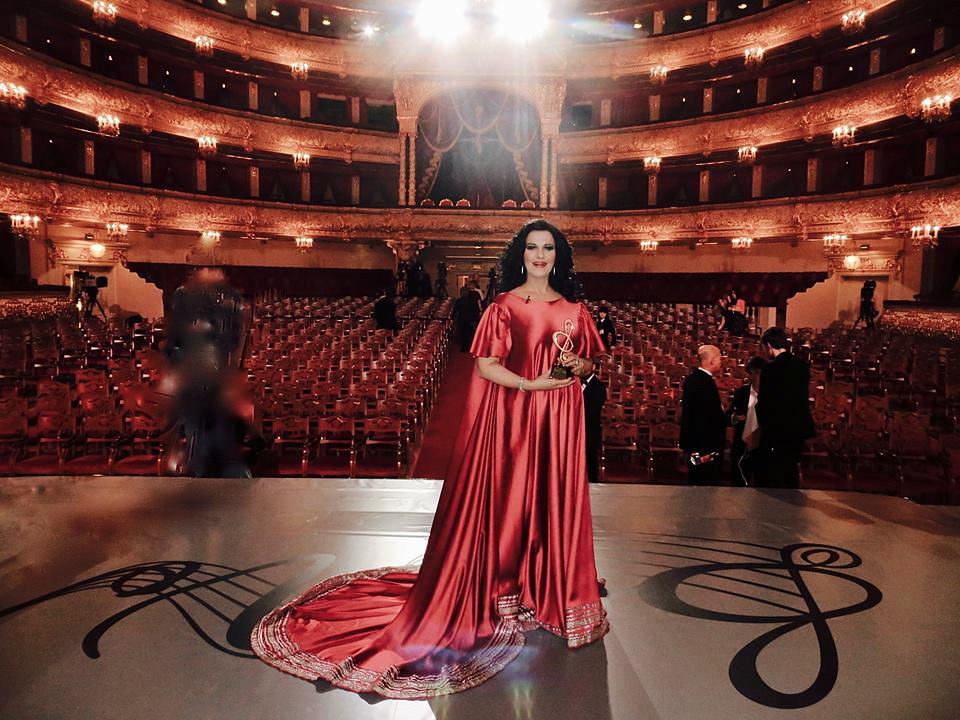 Famous Romanian soprano Angela Gheorghiu received the Global Star award in the Bravo International Professional Music Awards ceremony at the Bolshoi Theater in Moscow, on March 19. American actor John Travolta, famous for his roles in Hollywood classics such as Grease or Pulp Fiction, handed her the award.
Travolta was a guest of honor at the Bravo Awards, together with British actress Helen Mirren. The guest list also included Sergey Polunin, Alessandro Safina and Michael Bolton.
The Bravo International Professional Music Awards gather representatives from Japan, China, Indonesia, Malaysia, Korea, Mongolia, India, Singapore and the Community of Independent States (CSI) to select the most valuable artist in classical and popular music.
Angela Gheorghiu is one of the best-known Romanian sopranos. She was born in Adjud, Romania, in 1965, and later attended the Music School in Bucharest, and graduated the National University of Music Bucharest.
She made her international debut in 1992 at Royal Opera House Covent Garden with La Boheme. In the same year, she made her debut at the Metropolitan Opera New York and at the Vienna State Opera. Since then, Angela Gheorghiu has performed in opera houses and concert halls around the world, such as New York, London, Paris, Salzburg, Berlin, Tokyo, Rome, Seoul, Venice, Athens, Monte-Carlo, Chicago, Philadelphia, Sao Paolo, Los Angeles, Lisbon, and Prague.
editor@romania-insider.com
(Photo source: Angela Gheorghiu Facebook page)
Normal