Western Romania city hosts first Pride event in Transylvania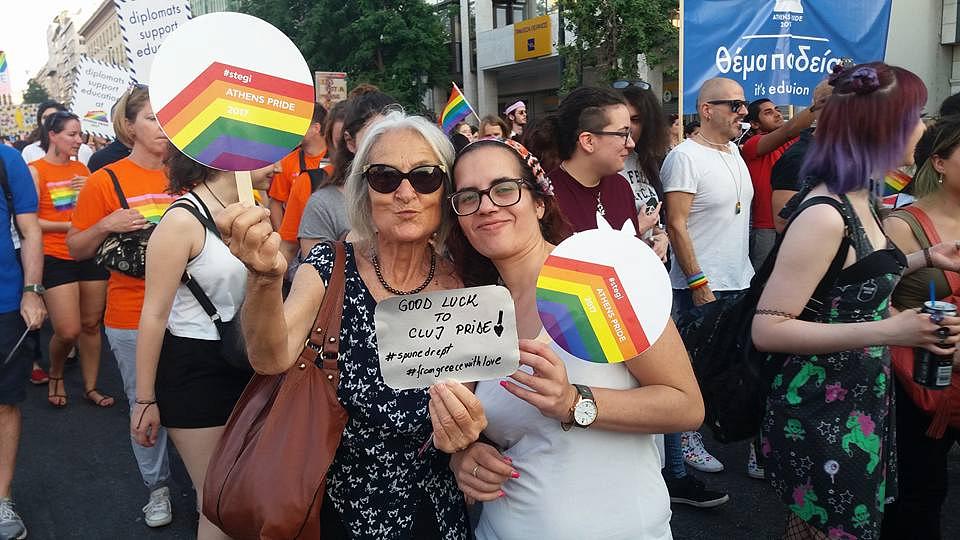 Cluj Pride, an event dedicated to the LGBT community and the first of its kind in Transylvania, takes place between June 28 and July 1 in the western Romania city of Cluj-Napoca.
The event encourages people "who identify as LGBT, and those who support us, to get involved in community activities and to contribute to a nation-wide dialogue on topics that affect us and our families," the organizers say.
The event includes LGBT-themed presentations and workshops, film screenings, and a community picnic. The full schedule is available here.
Cluj Pride will end with the #spunedrept March (Say it Honestly), scheduled for July 1. The march supports the respect for rights and freedoms, for human dignity and for solidarity as a fundamental value of society.
Romania's capital hosted its yearly Bucharest Pride – Diversity March on May 20.
The local LGBT community came under renewed spotlight recently as the local organization Coalition for Family is looking to change the definition of the family in the country's Constitution. The Chamber of Deputies adopted on May 9 the initiative that aims to change the definition of family from the current "free-willed marriage between spouses" to the "union between a man and a woman." The Senate also has to vote on this initiative before a national referendum will be called to have Romanians decide if they agree or not to making this change in the Constitution.
editor@romania-insider.com
(Photo source: Cluj Pride Facebook Page)
Normal