Travel guide: 10 things tourists should do in Romania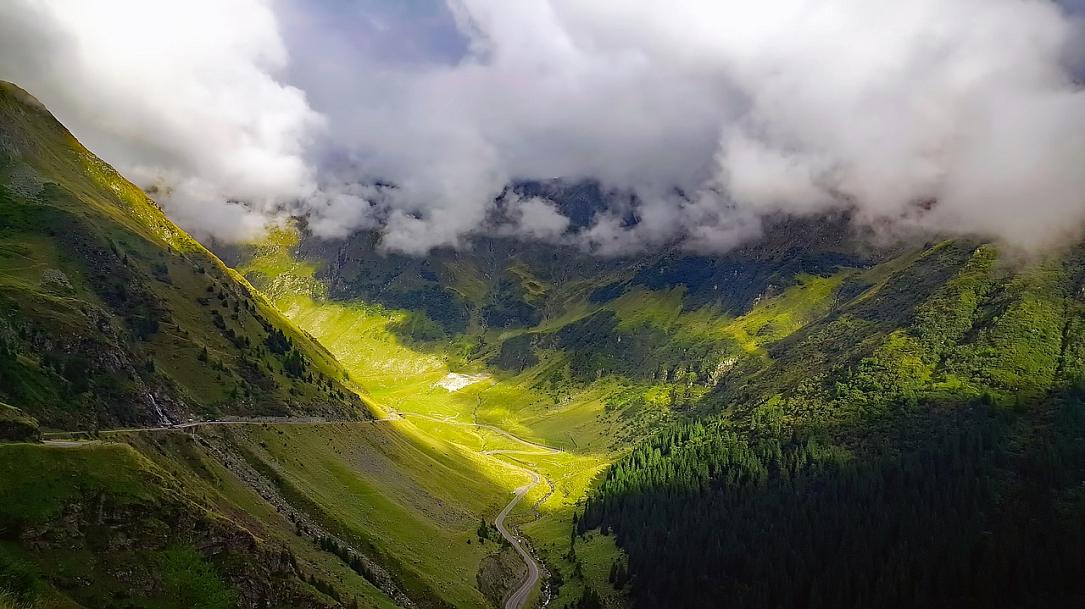 There are certain things tourists should do when visiting a country, such as try local tastes or visit certain places. And this is also available for Romania.
From visiting the castles and the famous region of Transylvania to trying the local food & wine or driving on the country's amazing mountain roads, the list of things tourists should do when visiting Romania could prove to be quite long.
We've chosen ten and compiled them in this list:
Back in time: Visit the castles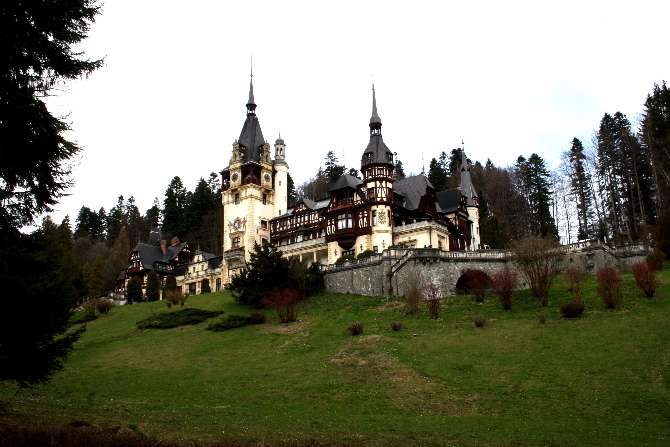 Romania is home to many spectacular castles that have very interesting stories to tell. From the Bran Castle near Brasov, which some know as Dracula's Castle, to the royal Peles Castle in Sinaia mountain resort and the Corvinilor Castle in Hunedoara, all of them take tourists back in time and help them understand Romania's history.
The citadels in Romania also have many secrets and legends to tell to those who visit them, so add them to your list as well. Among them, the Sighisoara citadel – one of the most beautiful and well preserved inhabited citadels in Europe, and the citadels in Rasnov, Fagaras, Alba Iulia and Deva. Find more about them here.
You may also want to read: Castles in Romania that take visitors back in time
The spooky side: Take a tour of Transylvania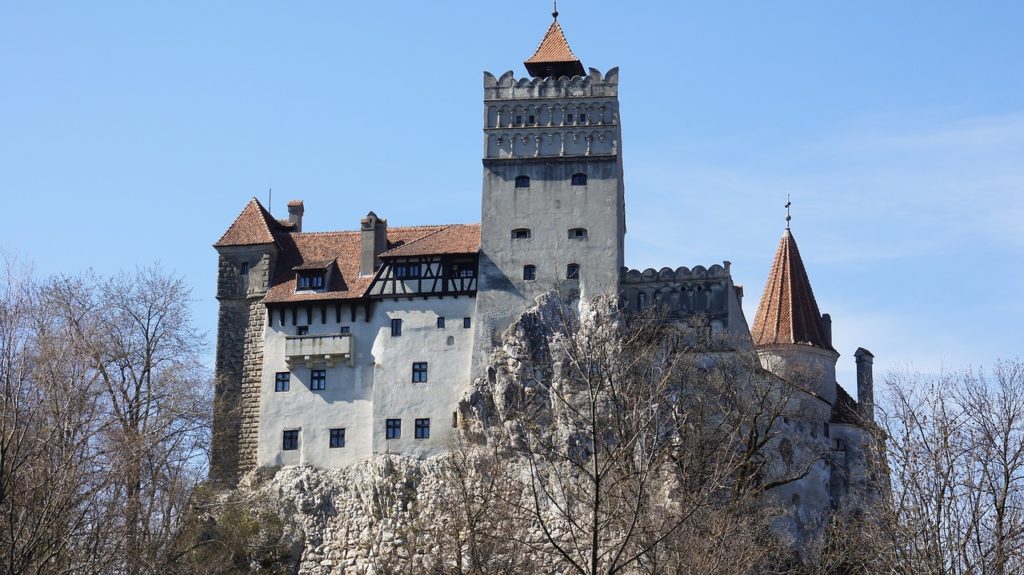 Photo source: Pixabay.com
The land of Dracula. This is how Transylvania is known to tourists worldwide. But this region in central Romania is much more than that, being surrounded by many legends and secrets that just wait to be discovered. The stories are told by castles such as the Bran Castle (Dracula's Castle) and the Corvinilor Castle or the medieval citadels that are still watching over the region.
Transylvania is also the place where some of the most beautiful villages in Romania are located, villages that give tourists the chance to discover the local traditions, connect with nature and forget about the agitated city life for a few days. Prince Charles is also a big fan of Transylvania, and one of his favorite villages is Viscri.
Transilvania Train - the first tourist train in Romania takes travelers through the famous region of Transylvania every year, and a new trip is planned for summer 2019.
You may also want to read: Ten villages in Romania to add to the travel list
The giant: Visit the Parliament's Palace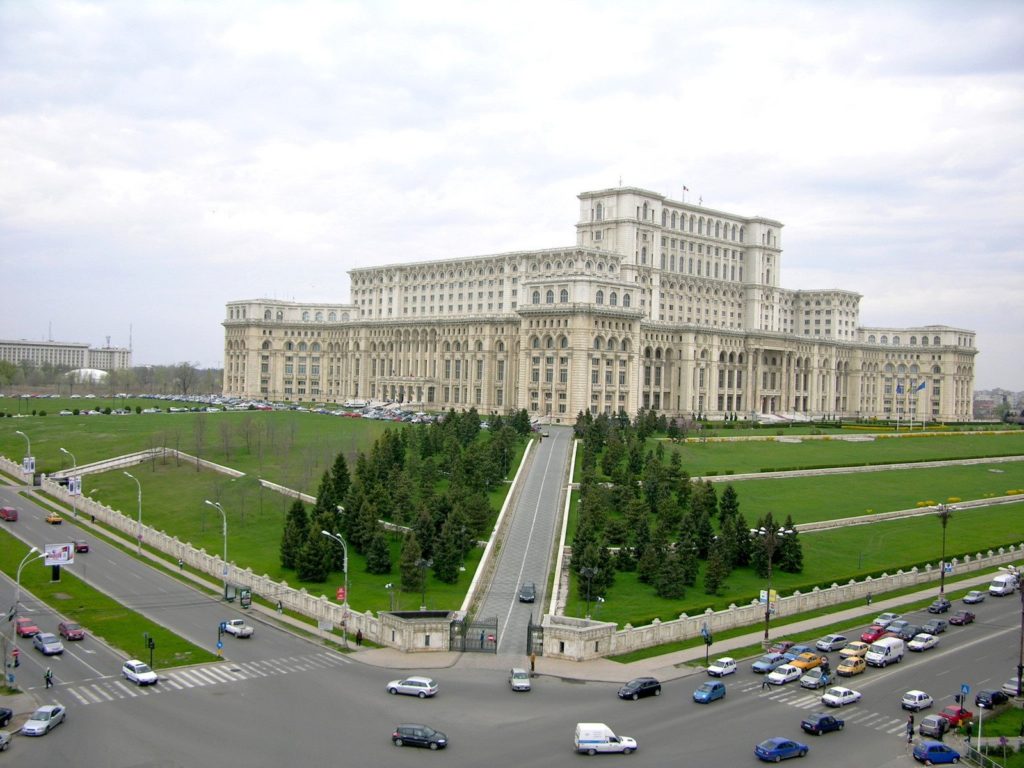 Tourists visiting Bucharest can't miss this building. Not only because this is one of the most well known touristic landmarks of the Romanian capital but also because of its size. The Parliament's Palace, also known as the People's Palace (Casa Poporului), is the world's largest administrative building (for civilian use) and the second-largest building in the world after the Pentagon in the US. It is also the world's heaviest building.
The building was erected at the order of late communist dictator Nicolae Ceausescu. Today, it hosts the Romanian Chamber of Deputies and the Senate, which is why it is now known as the Parliament's Palace. It also contains a museum, several conference and exhibition halls and salons, which are used for a wide variety of other purposes.
You may also want to read: Discover Bucharest: Interesting facts about Parliament's Palace, visiting tips 
Rediscover nature: Plan a holiday in the Danube Delta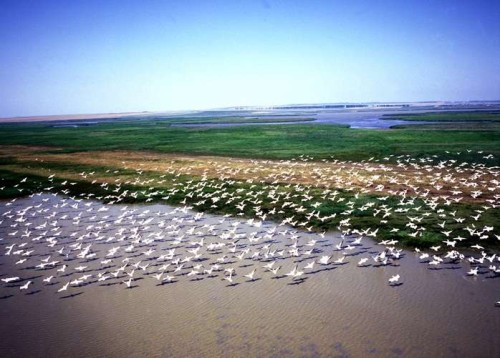 Located in the Eastern part of Romania, the Danube Delta, a UNESCO protected site, is the largest and best preserved of Europe's deltas. It is a paradise of pelicans, water lilies, and fish. A biodiversity hotspot, the Delta is home to over 300 species of birds and 45 freshwater fish species, as well as other animals such as the beautiful wild horses. It is the perfect place for bird watching enthusiasts but also for any other tourist who wants to rediscover nature.
The inhabitants of Danube Delta also help tourists discover the local traditions and food, being specialists in cooking fish dishes. Travelers can spend a few days or more here, exploring the Delta's lakes and channels and admiring its wildlife, and trying the amazing fish dishes cooked in a traditional, old style.
Danube Delta is home to the largest colony of white pelicans in Europe.
Connect with nature: Bird & wildlife watching in Romania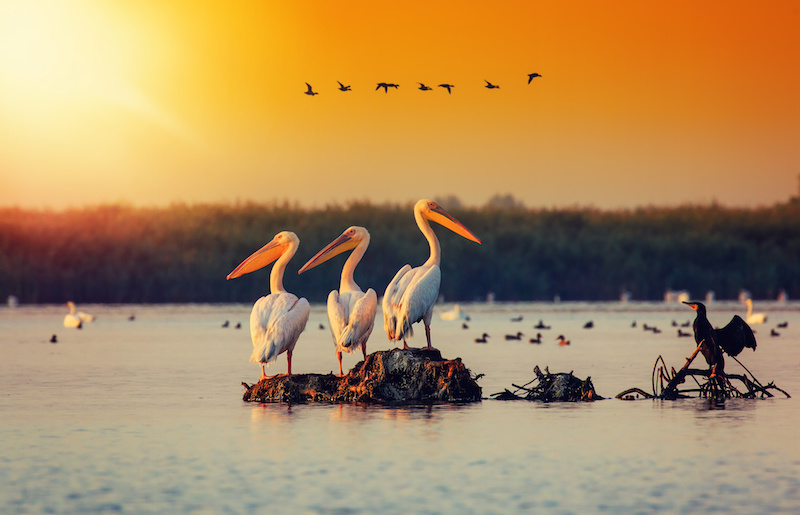 Photo source: Adobe Stock
Nature is still at home in Romania. There is a wide range of birds and wild animals living in the country, with the forests of the Carpathian Mountains, the Danube Delta and many other areas across the country offering these animals the natural environments they need to live happily.
Tourists can spot wild animals in their natural habitat, such as bears, lynx, wolves, deer, wild boars or wild cats, during their trip through the Carpathian Mountains or can visit areas especially arranged to host wild animals, such as the Libearty Bear Sanctuary in Zarnesti or the Bison Land in Northern Romania.
Bird watching is also high on the list of nature enthusiasts traveling to Romania, as there are some 380 species of birds in the country. More information about this activity is available here: Short guide to birdwatching in Romania
You may also want to read: 100 Places to See in Romania: Nature and Wildlife 
The driving experience: Transfagarasan and Transalpina mountain roads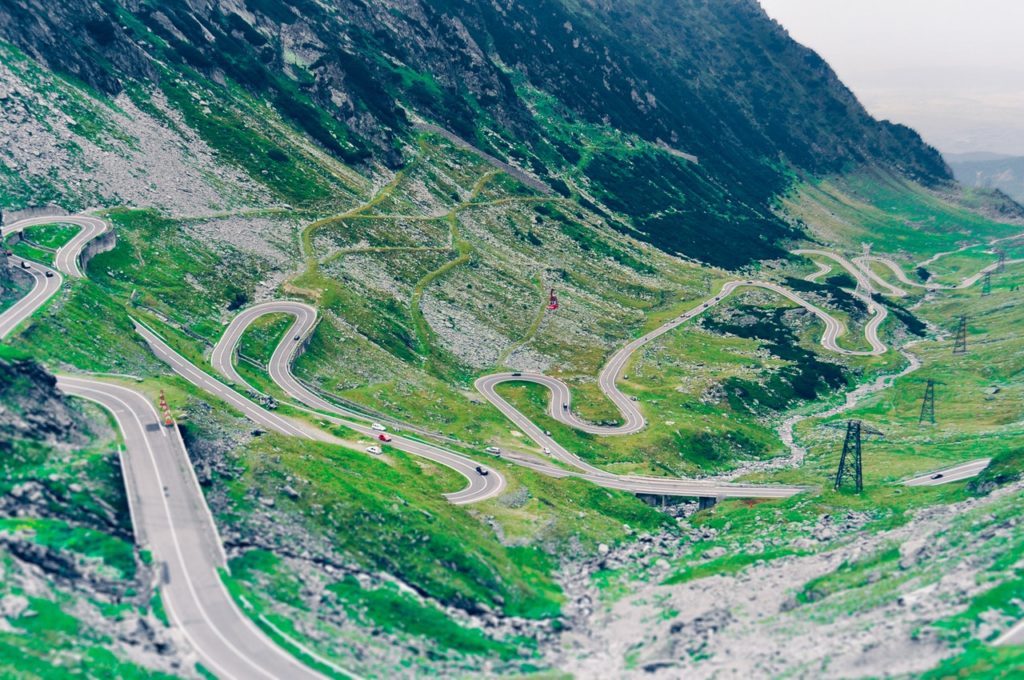 Photo source: Pexels.com
Although the rather poor road infrastructure can turn driving into an unpleasant experience for the travelers who are used to drive fast on long distances, Romania has two aces up its sleeve: the Transfagarasan and Transalpina high-altitude roads. Both of them cross the Carpathian Mountains, offering amazing views in addition to the unique driving experience.
Back in 2009, the famous British auto show Top Gear shot one of its episodes on Transfagarasan, naming it "the best road in the world". Meanwhile, Transalpina is the highest mountain road in Romania, reaching an altitude of 2,145 meters.
It is important to know, however, that both roads are closed during cold months. However, regardless of the season, visitors should always have some warm clothes in their luggage, as it gets windy and cold on the top.
You may also want to read: British Evo magazine goes on Romanian roadtrip to find the best driving road: Transfagarasan or Transalpina?
Take a historic ride with the old steam trains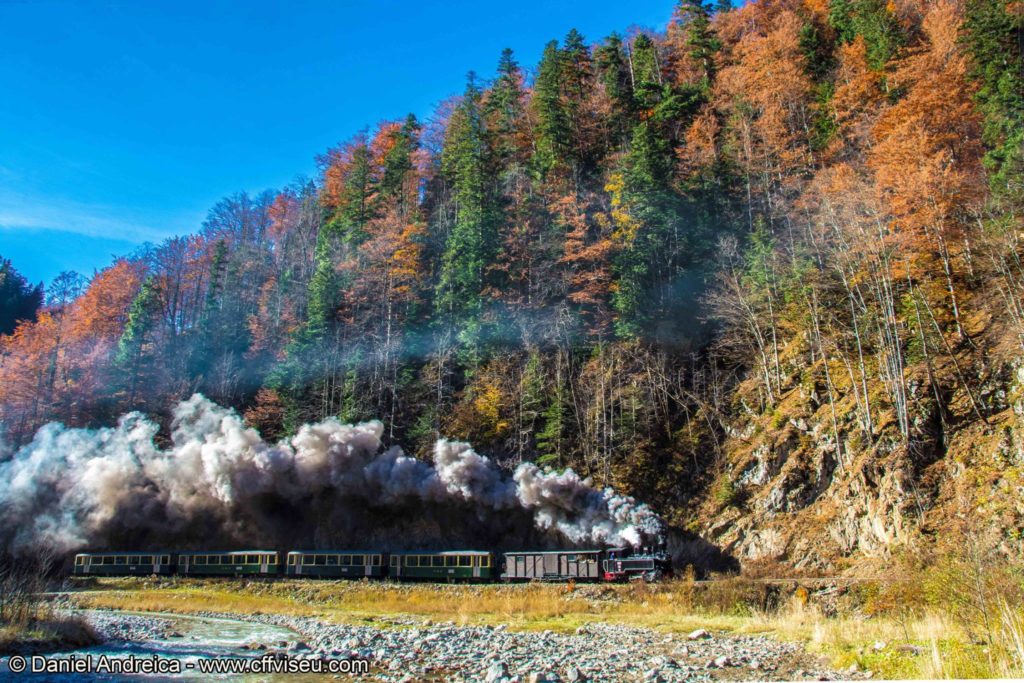 There is yet another way to discover the beautiful Romania, and that is by taking a mocanita – old steam-powered trains that take tourists through mountain areas of the country. They travel at low speeds, which means that passengers have plenty of time to admire the nature and take photos.
Those who want to try such an experience have several steam trains to choose from, such as the one in Viseu de Sus (Maramures county), the one traveling between Criscior and Brad in Hunedoara county, or the one that runs in the Hartibaciu valley, between Sibiu and Agnita.
You may also want to read: All aboard: 7 steam train routes to discover Romania
Party time: Try a local music festival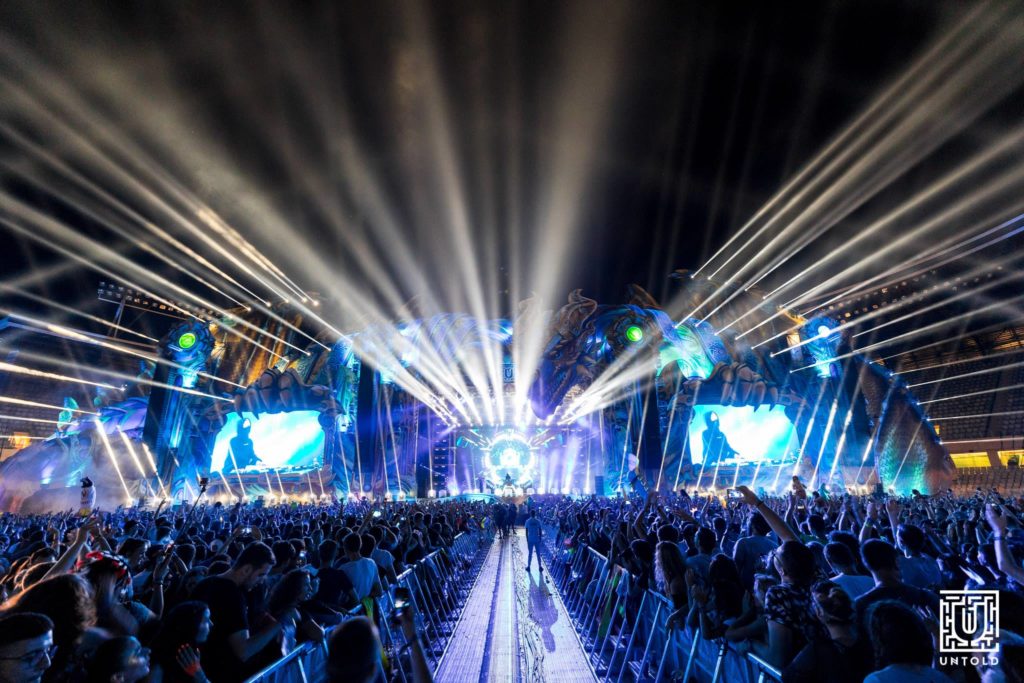 Photo source: Facebook/Untold
The local entertainment sector has developed greatly in recent years, with many music festivals making it to the list of top festivals in Europe. Thus, music enthusiasts should also take a look at Romania when planning their next trip.
One of the largest music events of Romania is Untold, the biggest electronic music festival in the country, which takes place annually in the Transylvanian city of Cluj-Napoca. It brings hundreds of local and international artists to the city every year, as well as hundreds of thousands of music fans. The same team in charge with organizing Untold also put together another similar event, this time at the seaside. Called Neversea, the festival brought a crowd of 210,000 people to Constanta this year, and a new edition is expected next year as well.
Electric Castle and Summer Well also offer great music experiences to their spectators, bringing famous bands to Romania every year. Electric Castle takes place on the spectacular Transylvanian domain of the Banffy Castle, near Cluj-Napoca, while Summer Well is organized on the Stirbey Domain in Buftea, close to Bucharest.
Classical music fans can try the famous George Enescu International Festival, one of the biggest classical musical festivals and classical music competitions in Europe. Meanwhile, EUROPAfest is the spring event that should be on the list of jazz, blues, pop and classical music fans.
It's all about the taste: Try Romanian food & wine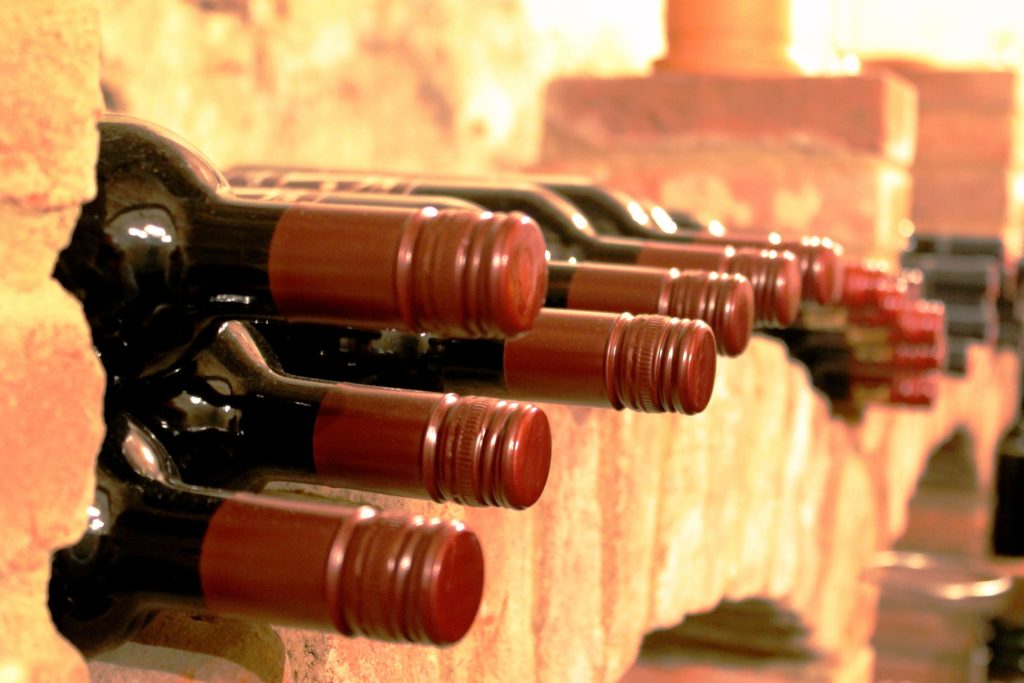 Photo source: Pixabay.com
Although some would not include it in the healthy food category, the Romanian cuisine is quite tasty. Although not as complicated or fancy as other cuisines, the Romanian dishes are a mix of intense flavors and diverse tastes, which food lovers should definitely try.
Sarmale (a mixture of rice and minced meat rolled in cabbage leaves) is one of the Romanians' favorite dishes, but tourists should also try ciorba de burta (tripe soup) or mici (short sausages without casings, which are never missing from the barbecue). Among the desserts, the most popular is the sweet bread cozonac, which the Romanians usually cook and eat around big religious holidays such as Christmas or Easter, papanasi (a kind of doughnut served with fruit syrup or jam and sour cream), and pasca (the traditional Easter cake with a sweet cottage cheese filling at the center).
You may also want to read: Easter special: Traditional food in Romania
When it comes to wine, tourists should know that Romania is one of the biggest producers of wine in the world, and the exports have also started to grow. The local wine sector has strongly developed in recent years, the Romanian offer expanding as well. A list of wine cellars and vineyards that offer tourist activities is available here.
100 Places to See in Romania: Food & Wine
Get to know the real Romania: Enjoy local traditions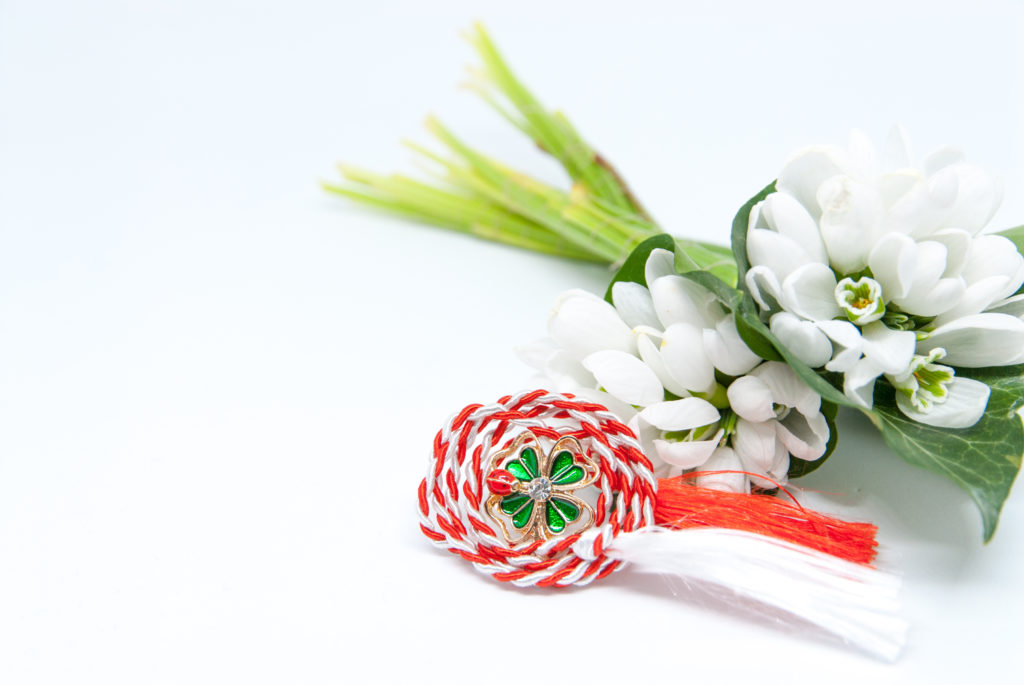 Photo source: Adobe Stock
Romanians love traditions. From important religious holidays such as Easter and Christmas, to the first day of spring (which in Romania is marked on March 1) or important personal events such as the wedding or the baptism, Romanians have traditions for each and every one of them.
Some traditions vary from region to region, however, and observing or joining at least one of them can prove to be a real experience. For example, a popular wedding tradition in Romania is stealing the bride. This means that, at some point during the party organized after the religious ceremony, a group of guests, usually men, kidnap the bride. The ransom: a few bottles of whiskey, vodka or anything else the kidnappers prefer.
However, there many other traditions in Romania, from welcoming the spring with the symbolic martisor (trinket in approximate English) to painting eggs for Easter and slaughtering the pig for Christmas. Read more about them here: Local traditions and customs that might seem strange to foreigners 
Irina Marica, [email protected]
(Opening photo: Pixabay.com)
Normal