Transylvania highway adds 10 more km of completed works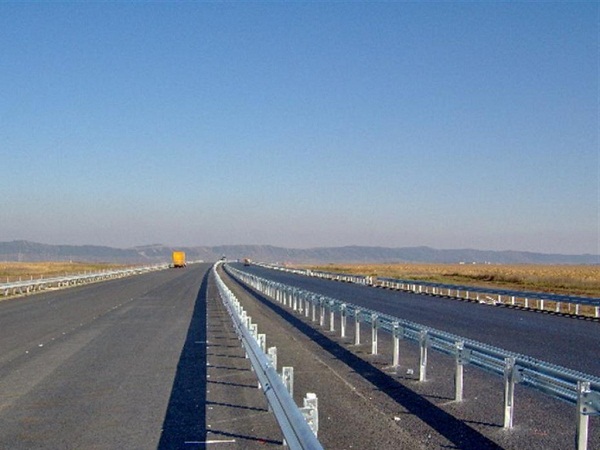 Romanian Prime Minister Emil Boc and Transport Minister Anca Boagiu on Saturday cut the ribbon to open a new ten-kilometer section of the Transylvania Highway between Turda and Campia Turzii in northwestern Romania. Boc then got behind the wheel to test the road together with the transport minister.
"Today, in Campia Turzii, we finalize a 54-kilometer highway section. As we promised last year, this year too works have been completed on time," Boc said, adding 46 kilometers of highway are to be finalized this year.
There are currently about 240 kilometers of highway under construction in Romania, according to the Transport Minister. The Government's priorities is to attract EUR 5.6 billion from the EU for infrastructure works, Boagiu has said.
A first 42-kilometer section of the Transylvania Highway, which is designed to be 415-kilometers long, was completed and opened to traffic in December last year. The construction of the Transylvania Highway, which links central Brasov to western Bors on the border with Hungary, started in 2004 based on a EUR 2.2 billion contract attributed to U.S. constructor Bechtel. Works were halted mid-2005, when authorities started looking into contracts concluded under the previous government. The deadline for the completion of works was extended until 2013 from the initial 2012.
Mediafax
Normal