Second novel of Romanian Igor Bergler hits new sales landmark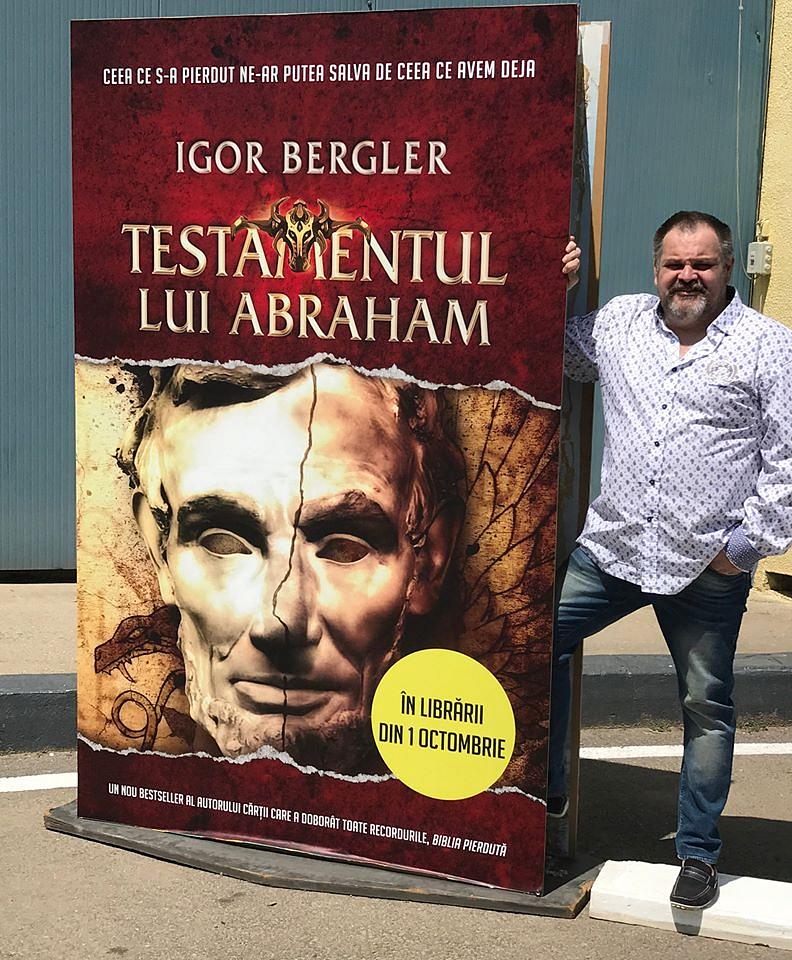 The Testament of Abraham, the second novel of Romanian writer Igor Bergler, has sold more than 100,000 copies in less than a year since it went on sale.
The title is estimated to exceed the sales numbers of the author's first novel, The Lost Bible, which is currently released in Russia and Ukraine. The Lost Bible has sold over 160,000 copies, Mediafax reported, thus turning into a best-seller of the local market.
The novel, which has rights sold in 30 countires, will be released this year in Serbia (at Vulkan Publishing House), Italy (at La Nave di Teseo) and in Spain and Central and South America. The Spanish-language rights for the novel were acquired by Ediciones B last year. The publisher is part of the Penguin-Random House group.
Bergler's third book, titled Six Stories with Devils (6 poveşti cu draci) is due for release in less than two months at Litera Publishing House.
The book is written outside of the Charles Baker series, which encompasses Bergler's first two novels. The next book in this series, titled Michelangelo's Lie, will be released in the fall of 2019, also at Litera.
Romanian Igor Bergler's second novel sets new sales record
Best-selling Romanian author Igor Bergler has new book ready
Legislative project aims to increase book consumption in Romania
Normal