Romania's state-owned railway carrier introduces special wagon for bikers and skiers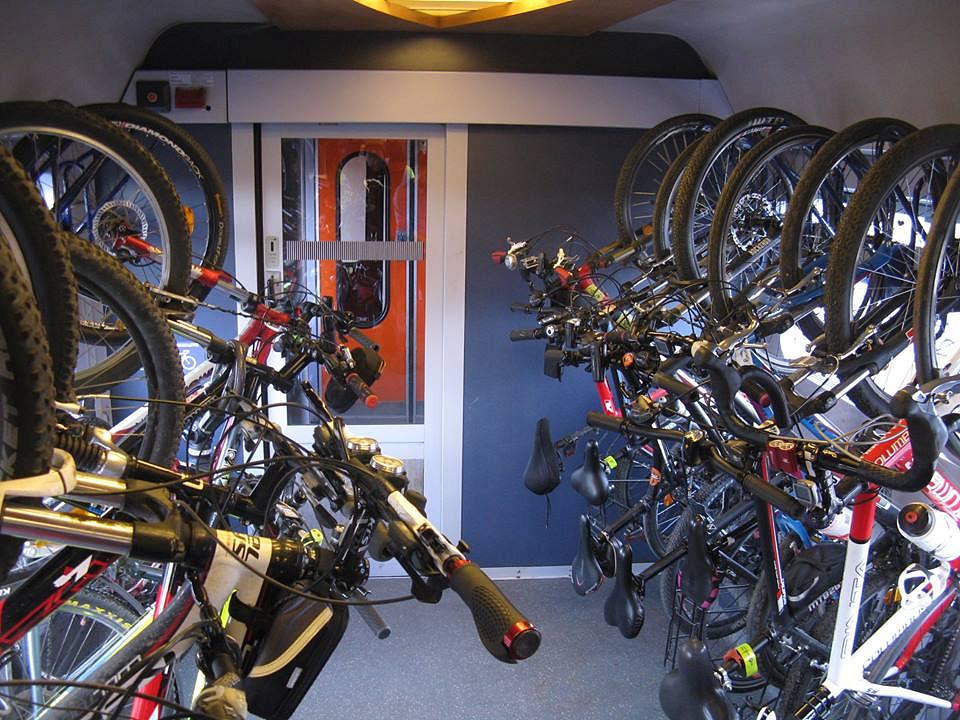 Romania's state-owned railway passenger carrier CFR Calatori introduced on Tuesday a special wagon dedicated to people who take bicycles and skis on their journeys. The wagon will only be available for organized groups who book their rides in advance on certain routes.
This is part of a pilot project to refurbish a prototype wagon with 20 places for bikes and skis, 20 seats for passengers, as well as a bistro bar. CFR Calatori undertook this project following requests from bike users who want to be able to take their bikes a board the CFR trains.
The company considers expanding this project depending on how the pilot project works and the number of requests for this type of services, said CFR Calatori general manager Iosif Szentes.
He added that the special wagon can be ordered by groups, based on requests submitted at least five days prior to travel at the email address RelPublic.Calatori@cfrcalatori.ro. The prices are flexible and will be calculated for each request. For example, a return ticket for a passenger and a bicycle within a group of 20 people costs RON 60 (EUR 13.2) on the Bucharest - Brasov route or RON 120 (EUR 26.4) on the Bucharest-Constanta route.
The current fleet of CFR Calatori includes 14 wagons which also have special places for bikes, which can transport 2-8 bikes each. This year CFR Calatori sold about 16,000 special tickets for the transport of bikes.
CFR Calatori recorded a loss of RON 115 million (EUR 25.3 million) in the first ten months of this year, compared to a profit of RON 140 million (EUR 30.8 million) during the same period last year. The decrease was due to the two-month delay in receiving state subsidies.
Shorter travel times for train rides between Bucharest and Cluj-Napoca and Suceava
editor@romania-insider.com
(Photo source: Dragos Anoica on Facebook)
Normal