Romania's General Prosecutor to challenge controversial justice bill in court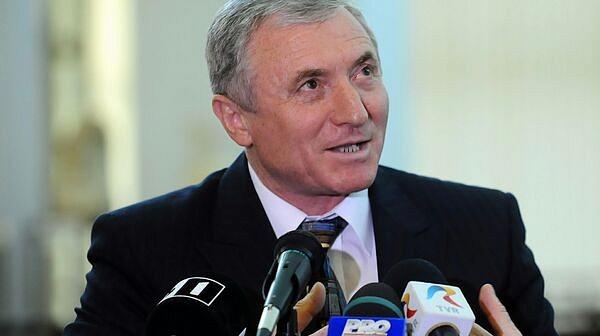 Romania's General Prosecutor Augustin Lazar said on Friday morning that he would challenge in court the emergency ordinance that changes some important provisions of the Penal Codes.
The statement came after, on Thursday, the General Prosecutor's Office requested the Ombudsman to notify the Constitutional Court on this emergency ordinance, citing violations of several articles of the Constitution.
The National Anticorruption Directorate (DNA) also started an investigation in this case. Moreover, the Superior Council of Magistracy (CSM) already notified the Constitutional Court, saying that the Government has started a constitutional conflict with the justice system by adopting this emergency ordinance.
The Romanian Government adopted the controversial ordinance on Tuesday evening, during a meeting that started at around 20:00. Justice minister Florin Iordache made the announcement the same night, after 22:00. The news made Romanians take to the streets almost immediately, and the protests have continued every night since then, with the largest number being registered on Wednesday evening, when Bucharest saw the largest protest of the last 25 years. Tens of thousands also rallied on Thursday evening in Bucharest and major cities, as well as in some European capitals, and the protests will most likely continue in the coming days.
However, not only the civil society has reacted to the Government's decision on justice, but also local and foreign political officials, as well as the local justice system.
On Thursday, European Commission First Vice-President Frans Timmermans urged the Romanian Government to reconsider what they have done both with the emergency ordinance amending the penal code, and the draft legislation on pardon. The statement came after, the day before, both Frans Timmermans and EC President Jean-Claude Juncker said in a joint statement that the fight against corruption needs to be advanced in Romania, not undone.
Gunther Krichbaum, the president of the European Affairs Committee of the German Parliament (Bundestag), also said that Romania risks losing the right to vote in the EU if the current Government doesn't withdraw the bill amending the Criminal Code. Moreover, several Embassies reacted to the Government's decision, as well as voices from the economic environment, such as the Foreign Investors Council, the American Chamber of Commerce (AmCham) Romania, the Romanian-German Chamber of Commerce and Industry AHK Romania, and cartel ALFA - one of the biggest trade union federations in Romania.
However, Romanian Prime Minister Sorin Grindeanu announced on Thursday evening that the Government won't revoke the ordinance, and PSD leader Liviu Dragnea said that a campaign of "lies and misinformation" is being carried out in Romania and suggested that President Klaus Iohannis may be part of it.
Irina Popescu, [email protected]
Normal