Romania's President names economy minister for PM, asks for new Govt. by the end of this week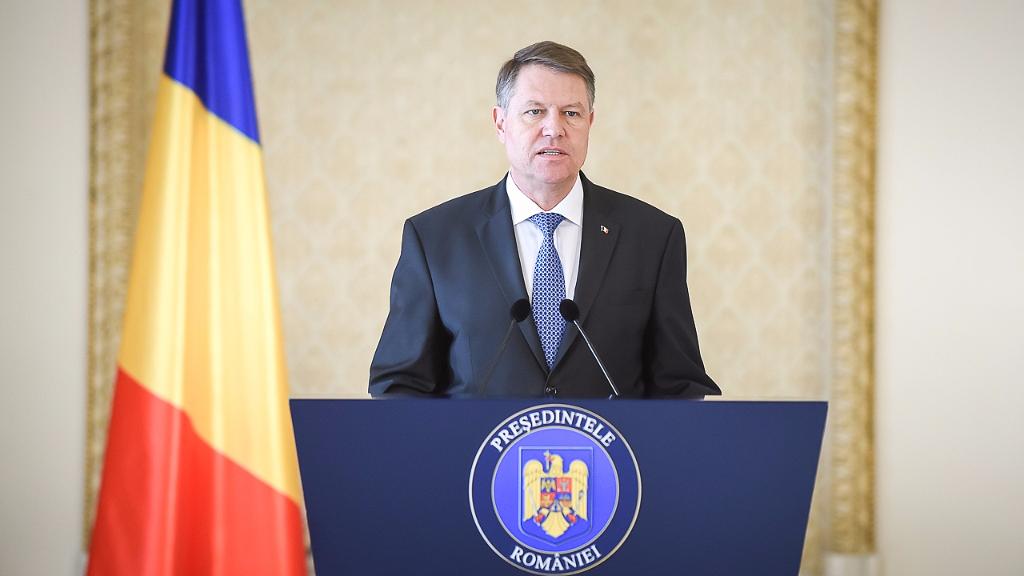 Romania's President Klaus Iohannis named Social Democrat Mihai Tudose as Prime Minister after consultations with the political parties represented in the Parliament, on Monday evening, June 26. He asked the parties that form the governing coalition, namely PSD and ALDE, and the other parties in the Parliament to take the necessary steps and have a new Government installed by the end of this week.
"This crisis that we have been experiencing is bad for Romania, for the Romanian economy, and for Romania's image abroad. My opinion is that this crisis must end very quickly. We need to have a new Government that solves the problems that have appeared following this crisis, which came from within PSD," Iohannis said on Monday evening.
Mihai Tudose, who has been economy minister in the Victor Ponta and Sorin Grindeanu cabinets, was the ruling coalition's proposal to take over as Prime Minister of Romania.
Tudose, 50, comes from the town of Braila, in Eastern Romania. He has been a member of the Social Democratic Party for 25 years, holding various positions within the party. He was economy minister in Victor Ponta's cabinet from 2014 until November 2015 and has held the same position in the Grindeanu cabinet this year. He's also a member of the Chamber of Deputies.
Tudose holds a Bachelor's degree in judicial and administrative studies from the Dimitrie Cantemis Christian University. He has also completed two master's programs and carried out a doctorate program at the Mihai Viteazu National Intelligence Academy, which is run by the Romanian Intelligence Service (SRI).
PSD and ALDE overthrew their own cabinet led by Sorin GrindeanuGrindeanu refused to resignPSD and ALDE had asked for his resignation due to poor results., last week, by passing a no-confidence motion in the Parliament, after.
Normal