Romania's new government gets Parliament's confidence vote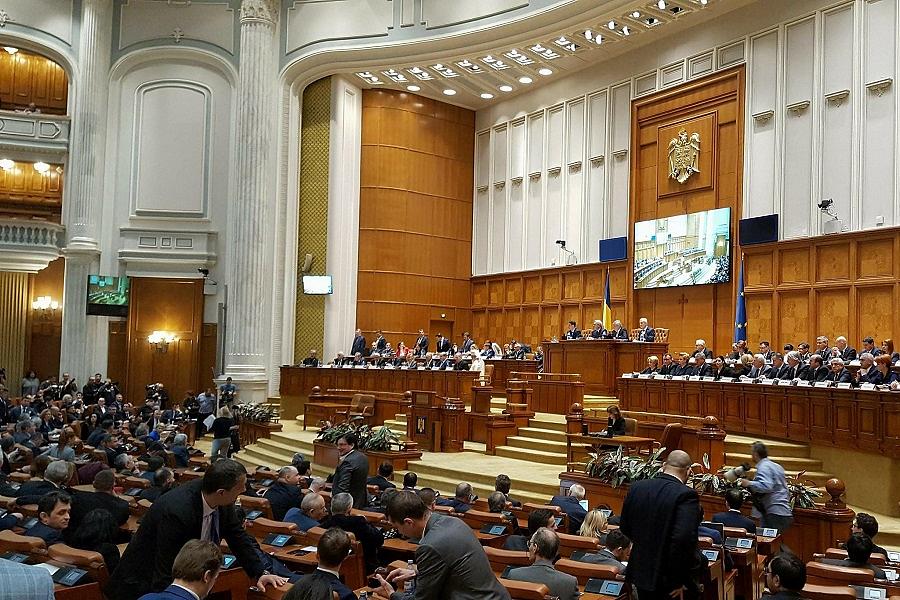 Romania's new government, led by former MEP Viorica Dancila, got the Parliament's confidence vote on Monday afternoon and was sworn in in the evening. Viorica Dancila, a member of the Social Democratic Party (PSD), loyal to party leader Liviu Dragnea, officially becomes Romania's first woman prime minister.
A total of 282 senators and deputies voted for the new government while 136 MPs voted against. The minimum number of votes for the cabinet to pass was 233. PSD and junior partner ALDE have 243 MPs, but the Hungarian Democrat Union (UDMR) also voted for the government.
PSD leader Liviu Dragnea, the Chamber of Deputies speaker, said that, in 2016, the PSD-ALDE coalition started implementing the most ambitious governing program Romania has seen in the last 27 years, but its opponents tried to prevent this. He described Viorica Dancila as a "pleasant and reasonable women, who has breathed western air and has distanced herself from the Romanian way of doing politics, often dominated by small stakes and personal interests," according to News.ro.
Viorica Dancila addressed the Parliament saying that she would govern "proudly and with respect for the Romanians". She added that no new taxes will be introduced as long as she is prime minister and that the wages and pensions will continue to grow.
Romania's first woman PM brings 16 new ministers in her team
Normal