Romania's Government will pay EUR 10 mln from the state budget for Brancusi sculpture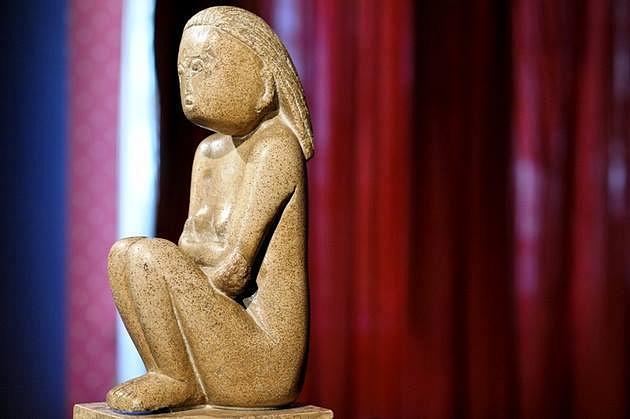 The Romanian Government decided on Wednesday to cover the remaining costs to purchase the famous sculpture Cumintenia Pamantului (Wisdom of the Earth) by Constantin Brancusi.
Almost EUR 10 million from the state budget will be added to the EUR 1.3 million raised from donations to cover the price of the sculpture, which is currently owned by the heirs of Romanian architect Gheorghe Romascu, who bought the sculpture from Brancusi in 1911.
Romania's Culture Ministry agreed earlier this year to pay a total of EUR 11 million for the sculpture. The Government initially announced that EUR 5 million would be paid from the state budget and launched a fundraising campaign to raise the remaining EUR 6 million from donations. The state only collected EUR 1.27 million until the end of the campaign, on September 30.
Thus, besides the EUR 5 million the Ministry of Culture initially agreed to pay from the state budget, the Government will "donate" another EUR 4.73 million to cover the difference.
After the Romanian state purchases Cumintenia Pamantului, the statue will be exhibited at one of the museums in Bucharest, according to a statement from the Government.
The Government also decided to set a special fund, called the Brancusi Fund, which will be used to buy other works of art in the future. The fund will be managed by the National Cultural Fund Administration (AFCN), which is subordinated to the Ministry of Culture, and the money will come from private donations, sponsorship, and from the state budget. AFCN is to make public the accounts for donations in the coming period.
Romanian Government may prolong fundraising campaign for Brancusi sculpture
Irina Popescu, irina.popescu@romania-insider.com
Normal