Nine Romanians dead after minibus crash in Hungary, driver was live on Facebook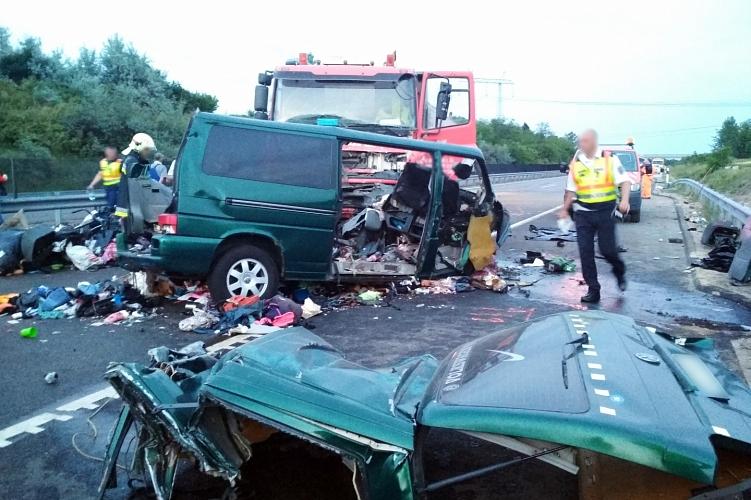 Nine people lost their lives as a minibus registered in Romania crashed into a truck in Hungary on Tuesday afternoon, May 22.
Four of the victims were identified as Romanians while the other five are also believed to be Romanians, according to the Foreign Affairs Ministry, which initiated a crisis cell to assist the victims' families.
The accident occurred as the microbus driver performed a dangerous overtaking. He was apparently broadcasting live on Facebook when the accident took place and a video of the moments before the crash is public.
https://www.youtube.com/watch?v=b6tdfZdWbdU
(photo source: Police.hu)
Normal