Romanian telecom group Digi launches biggest private IPO in Bucharest Stock Exchange history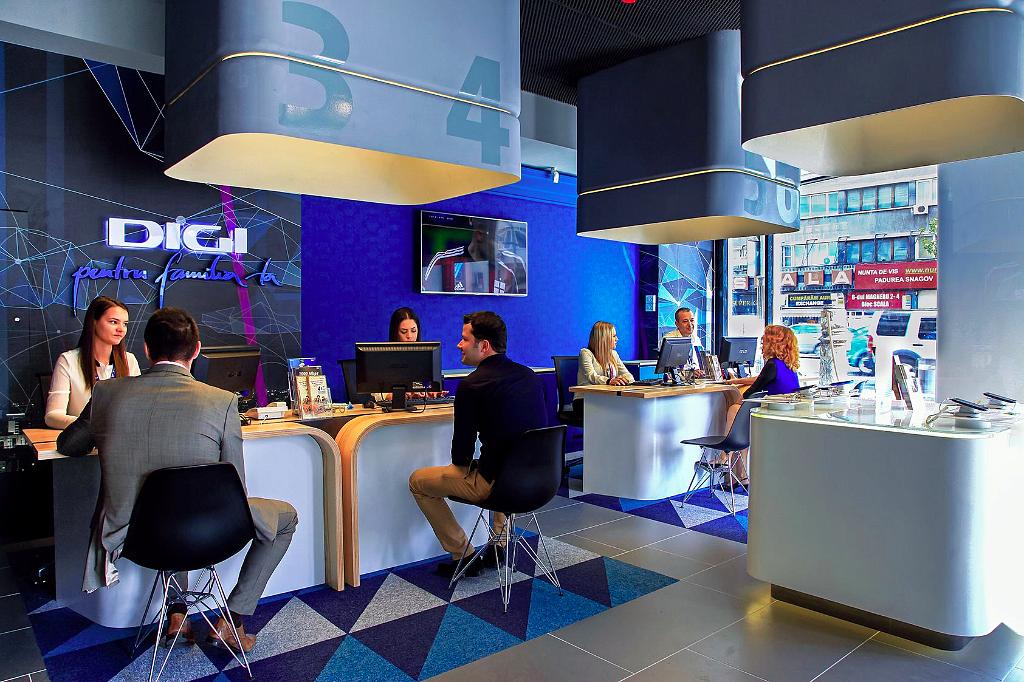 Digi Communications (DIGI), the company managing the Romanian telecom operator RCS&RDS, will start trading on the Bucharest Stock Exchange in mid-May. It has launched an initial public offering (IPO) in which its main shareholders will sell some 23% of the company's shares for EUR 180 million to EUR 270 million. The IPO could this evaluate Digi Communications at over EUR 1 billion. If successful, this would be the biggest listing of a private company ever carried out on the Bucharest Stock Exchange.
The selling shareholders, which include the company's founder and majority stake owner Zoltan Teszari, have set a price range of RON 38-56 (EUR 8.3-12.3) per share. The sale price will be announced on May 10, the last day of the offer period. The shares will then be admitted to trading on the Bucharest Stock Exchange on May 16.
The IPO is managed by Citigroup and Deutsche Bank, as Joint Global Co-ordinators and Joint Bookrunners, Societe Generale Corporate& Investment Banking, BRD, Raiffeisen Bank, Wood&Company, as Joint Bookrunners, and BT Capital Partners, as Joint Bookrunner and Lead Manager.
Digi Communications, which is registered in the Netherlands but has its registered address and tax residence in Romania, is a leading provider of telecommunication services in Romania and Hungary based on number of clients. The company holds a market share of almost 50% on the cable TV and fixed internet service segments and 11.6% of the mobile communications segment in Romania, in terms of clients.
The company had revenues of EUR 843 million in 2016, up from EUR 750 million in 2015 and EUR 662 million in 2014. The group's adjusted earnings before interest, tax, depreciation and amortization (EBITDA), reached EUR 263.3 million in 2016, resulting in an EBITDA margin of 31.2%.
The operations in Romania accounted for EUR 613 million, or 73% of last year's revenues, while the Hungarian operations amounted to EUR 138 million, or 16.4%. The company also has operations in Spain (EUR 83 million in 2016), and Italy (EUR 9.2 million). The group has disposed of all other operations in Eastern Europe to focus on the core markets of Romania and Hungary.
"We have grown mainly organically from approximately 0.7 million RGUs (Revenue Generating Units) at December 31, 2002 to approximately 12.4 million RGUs as at December 31, 2016, during which period we have developed from a cable TV provider to a provider of multiple-play services, including cable TV, fixed internet and data, mobile telecommunication services, fixed-line telephony and DTH television services," reads the company's presentation in the prospectus.
Cable TV is Digi's original line of business. The company has 2.9 million cable TV clients in Romania and 473,000 in Hungary and the revenues on this segment accounted for 25.7% of the total last year. Fixed internet and data generated 23.9% of last year's revenues, with 2.1 million clients in Romania and 428,000 in Hungary. The mobile communications segment, which has been the company's growth engine in recent years, generated 25.5% of the revenues in 2016. On this segment, Digi had 3.2 million clients in Romania at the end of last year and over 600,000 clients in Spain. The group also offers fixed voice and satellite television services, which have lower chares in the overall revenues.
The Romanian retail telecommunication services market was valued at approximately EUR 2.5 billion as at December 31, 2015 (EUR 3.2 billion including wholesale), according to Digi's prospectus. The group's main competitors in Romania are international players such as Orange, Vodafone, Telekom, and UPC.
The group's majority shareholder is Romanian investor Zoltan Teszari, who owns 2.9% of the shares directly and controls another 62% of the shares indirectly, via RCS Management (Teszári owns 87.1% of RCS Management). He will sell an 0.5% stake in the company via the IPO.
The main seller is Carpathian Cable Investments, a company registered in Luxembourg, which will dispose of 18.9% of the company's shares. Carpathian Cable Investments will thus get up to 217 million for its stake, considering the maximum IPO price. The company will keep a 1.7% stake in Digi Communications.
Cyprus-based Celest Limited, ING Bank N.V., and four other individuals will also sell shares in the IPO.
The number of shares to be sold in the IPO reaches 21.74 million, 18.48 million of which will be sold to institutional investors, namely 85% of the offer. The retail tranche will consist of 3.26 million shares, which will be sold at a discount compared to the final offer price. The discount amounts to 7% for subscription orders made in the first five days of the offer, namely until May 5, and 3% for the rest.
The shares sold in the IPO are class B shares, which hold the same dividend rights as class A shares but have lower voting power. The majority shareholder will keep the class A shares.
Investors who subscribe in the offer shouldn't think about the dividends. "The Company intends to retain earnings and reinvest cash flows to capitalize on growth opportunities in its core markets," according to the prospectus.
Over 1 million phone numbers transferred to Digi Mobil network in Romania
Normal