Romanian Robert Visoiu wins his first GP3 race in Valencia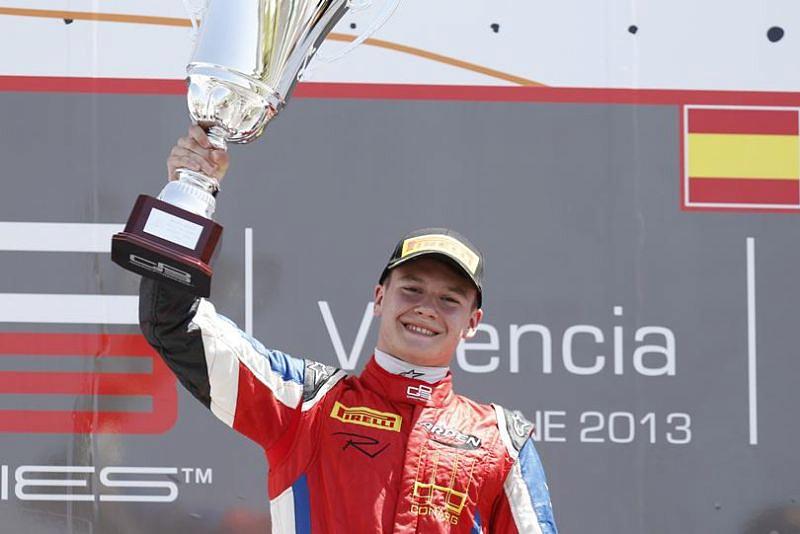 Young Romanian Robert Visoiu (in picture) has won his first race in the GP3 class at Valencia, Spain. Visoiu capitalized on his pole position and won with a commanding performance leading from start to finish and taking the race by a seven-second margin yesterday (June 16).
Driving for the MW Arden team, Visoiu, aged just 17, now has his first victory in the GP3 Series, in his second season in the competition. With track temperatures reaching 61 degrees, the young Romanian paced his car and its tires well, steadily building what in the end was an insurmountable lead. Koiranen GP's Aaro Vainio finished second with Carlos Sainz in third making his first appearance on the winner's rostrum.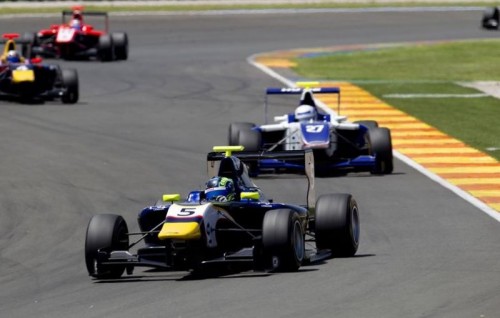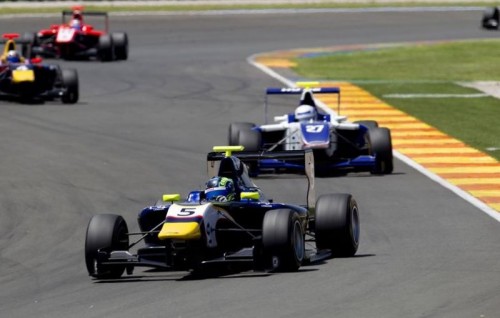 Robert Visoiu started car racing as a youngster in karting competitions. From 2011, he quickly graduated to Formula Pilota, Formula Abarth and Formula 3 competitions, before joining the GP3 Series in 2012, finishing the season ranked 14th.
The GP3 Series is one of the stepping stones for young drivers on the way to the Formula 1 competition. Next up is GP2, after which drivers can graduate to Formula 1. The cars themselves are very similar in look and design to Formula 1 cars, reach top speeds of 285 km/h, accelerate from 0-100 km/h in three seconds and from 0-200 km/h in 7.7 seconds.
photo source: gp3series.com
Normal