PM Nicolae Ciuca reiterates Romania's support for Moldova during official visit to Chisinau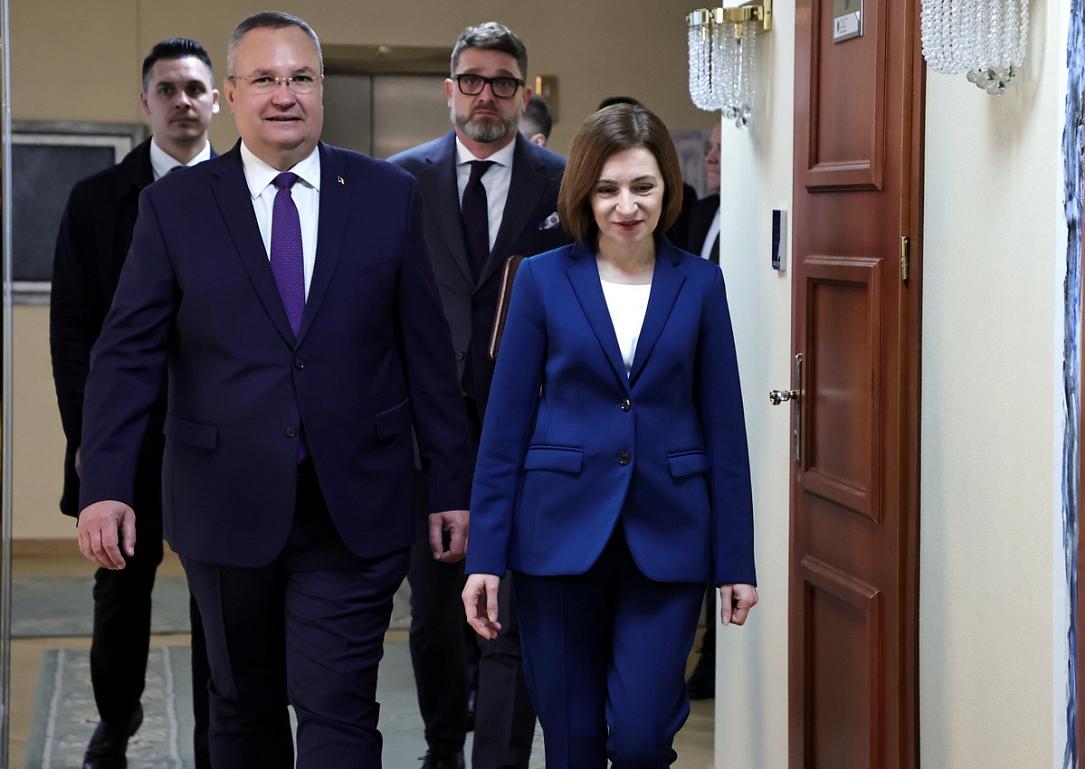 Prime minister Nicolae Ciuca reaffirmed Romania's support for the neighbouring Republic of Moldova on Thursday, March 23, during an official visit to Chisinau, where he met with Moldovan president Maia Sandu. In her turn, Moldova's leader thanked Romania for helping the country get through the "complicated winter," according to a statement from the Romanian government.
"The visit to Chisinau, a special place for Romanians, gives me the opportunity to reaffirm the unconditional support for the Republic of Moldova in its European process, but also for the development of the economy, the implementation of reforms and the well-being of all its citizens," prime minister Ciuca said.
"I want to particularly accentuate the exemplary way in which the authorities of the Republic of Moldova have managed, with broad international support, the security situation and the current threats. Romania will always stand by the Republic of Moldova, regardless of the difficulty of security issues in the region," he added.
The Romanian PM also welcomed the Moldovan Parliament's decision to grant the Romanian language the status of official language in the Republic of Moldova. President Maia Sandu also promulgated on March 22 the law on replacing the phrase "Moldovan language" with "Romanian language" in all legislation, including the country's Constitution, Digi24 reported.
In addition, the Romanian official also used this visit to present the implementation stage of the support program financed with EUR 100 million by the Romanian government. In this sense, he announced the unlocking of the first part of the program, worth EUR 25 million.
Meanwhile, president Maia Sandu presented the steps taken by Moldova to meet the European Commission's recommendations to prepare for the opening of accession negotiations to the European Union. The main issues of justice were invoked in parallel with the efforts of the Moldovan government to ensure the stability, security and safety of each citizen, according to the statement from the Romanian government.
"Regarding these aspects, president Maia Sandu welcomed the special cooperation between Romania and the Republic of Moldova to overcome the challenges generated by the Russian Federation's repeated attempts to destabilize the political and social situation," the same source said.
Defence minister Angel Tilvar, energy minister Virgil Popescu, digitization minister Sebastian Burduja, and the head of the prime minister's chancellery, Mircea Abrudean, accompanied PM Nicolae Ciuca in his visit to Moldova.
irina.marica@romania-insider.com
(Photo source: Gov.ro)
Normal