Romanian officials congratulate Erdogan for winning Turkey elections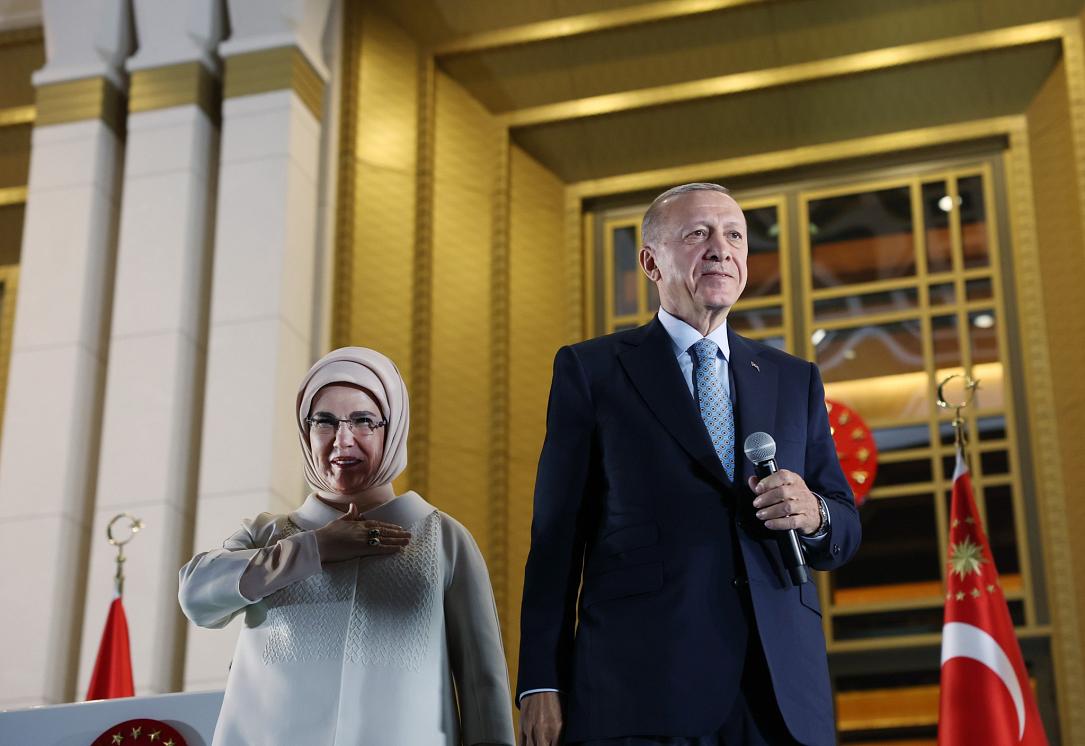 Romanian president Klaus Iohannis and other officials congratulated president Recep Erdogan of Turkey after his re-election for another term following the elections held on May 28.
"Congratulations, president Erdogan, for your re-election! I am looking forward to continuing our close cooperation, based on the strategic partnership between our countries," the Romanian president wrote on Twitter.
The president of Romania's Social Democratic Party (PSD), Marcel Ciolacu, also congratulated Recep Erdogan on Sunday evening, following the official partial election results. The president of the Chamber of Deputies was the first state official to convey such a message, preceding the official message of president Iohannis, according to Digi24.
"Turkey remains one of Romania's most important strategic partners! The re-election of president Recep Tayyip Erdogan ensures the continued development of our Strategic Partnership within NATO. Maintaining security in the Black Sea region is vital in this tense geostrategic context. Moreover, Turkey is one of Romania's traditional trade partners, and we aim to stimulate our economic relations in the future. Turkish companies present in Romania make a significant contribution, particularly in the transportation infrastructure sector, an essential component for the development of our economies," Ciolacu said in a message posted on Facebook.
With 99.43% of the vote counted, Turkey's supreme election authority announced late on Sunday that Erdogan had won 52.14% of the votes, while his opponent Kılıçdaroglu received 47.86%. Erdogan claimed victory even before the result was officially announced.
Recep Erdogan is already Turkey's longest-serving leader, and in the last two decades he concentrated power in his office, detained opponents and let inflation run amok. Despite this, he received support in areas of Turkey that are severely impacted by the financial situation and the earthquake last February.
The presidents of European institutions and the Secretary-General of NATO also congratulated  Erdogan on his re-election on Sunday evening, expressing their desire to continue their organizations' relationships with Turkey, as reported by AFP and cited by ProTV. The president of the European Commission, Ursula von der Leyen, and the president of the European Council, Charles Michel, expressed their "joy" in developing the relations between the EU and Turkey in their Twitter posts.
Turkey's Supreme Election Council confirmed that Erdogan was re-elected as president after the second round of the presidential elections. "Based on provisional results, it has been observed that Recep Tayyip Erdogan has been re-elected as the president" of the country, said Ahmet Yener, the President of Turkey's Supreme Election Council (YSK), quoted by the state agency Anadolu.
(Photo source: Recep Tayyip Erdogan on Facebook)
Normal