Romanian mayor walks 320 km to highlight city's water network problem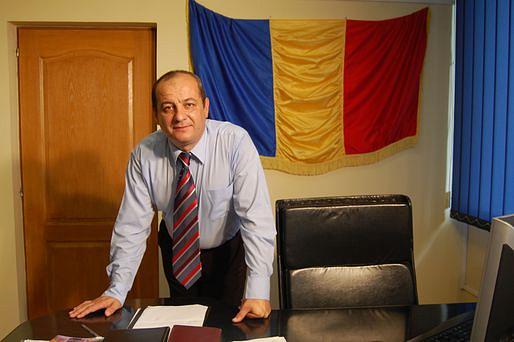 Daniel Tudor Mihalache, the mayor of Copşa Mică, a city in central Romania's Sibiu county, walked 320 km to Bucharest in an attempt to bring attention to the city's drinking water network problem. It took him 11 days to complete his unusual quest.
Copşa-Mică, one of the most polluted cities in Europe until the 1990s because of two plants in the area, received funding through a 2007 Government Ordinance to set up a drinking water and sewage network. The Environment Ministry contracted a firm and committed to paying the full value of the work. However, the ministry so far paid only 50% of the money it owes, even though the work is almost fully completed, the mayor explained.
Meanwhile, the firm in charge with the work sued the Copşa-Mică City Hall and won the payment of RON 700,000 (EUR 153,508). The City Hall does not have the available funds to pay this and the mayor is concerned the institution could have its accounts blocked because the Environment Ministry did not make the needed payment, News.ro reported.
Mayor Mihalache says the walk, inspired by the Spanish El Camino de Santiago, is not a protest but he wants the Romanian authorities to stop functioning in an "abnormal" way.
"With this match I want to draw the attention of governments and of institutions to follow the laws and commitments, and that of judges to be responsible, and of the President to ensure that these systems work normally and in a logic manner, and not abnormal," he said.
The mayor filed a petition with the Presidency asking that the Government follows the laws. He will also meet with representatives of the Presidency, Environment Ministry and the Water and Woods Ministry to gather the support needed for finishing the drinking water and sewage project in his city, he said.
editor@romania-insider.com
(Photo source: copsa-mica.ro)
Normal