Romanian healthcare system employees start general strike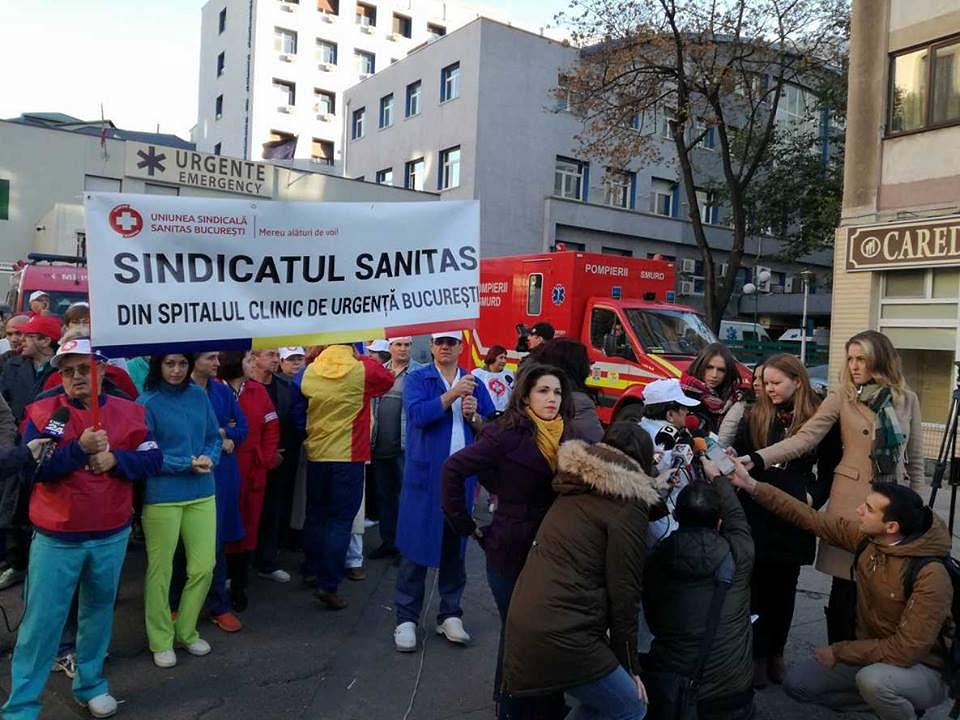 Some 82,000 employees of the Romanian public healthcare system went on a general strike on Monday morning, as they haven't reached an agreement with the authorities on the unitary pay law.
The doctors and nurses will only take care of the emergencies during the strike, according to Marius Sepi, vice-president of the Sanitas Federation.
"The Patients Association supports us. After all, we want to attract money to the healthcare system so that, in addition to motivating the staff working in the health system, to also have better conditions for patients," he said during a press conference organized in front of the Floreasca Emergency Hospital in Bucharest, reports local News.ro.
Sanitas Federation president Leonard Barascu also said that only a third of the medical staff would work during the general strike, and no doctor will perform surgeries, except for emergencies, until a solution is found.
The general strike started on Monday morning at several hospitals across the country, including hospitals in Bucharest, Mures, Suceava, Teleorman, Satu Mare, Olt, Constanta, and Bihor.
The Sanitas Federation's protests started on September 20, with several small warning protests being organized at the Ministry of Labor, the Ministry of Finance, the Ministry of Health, and the Parliament. On October 12, the Federation members went on a Japanese strike, wearing white armbands on their arms during work. A week later, they went on a two-hour warning strike.
Study: Four in five young doctors in Romania think of going to work abroad
Irina Popescu, irina.popescu@romania-insider.com
(Photo source: Federatia Sanitas on Facebook)
Normal