Romanian florist plants 27,000 tulips in Oradea public park at his own expense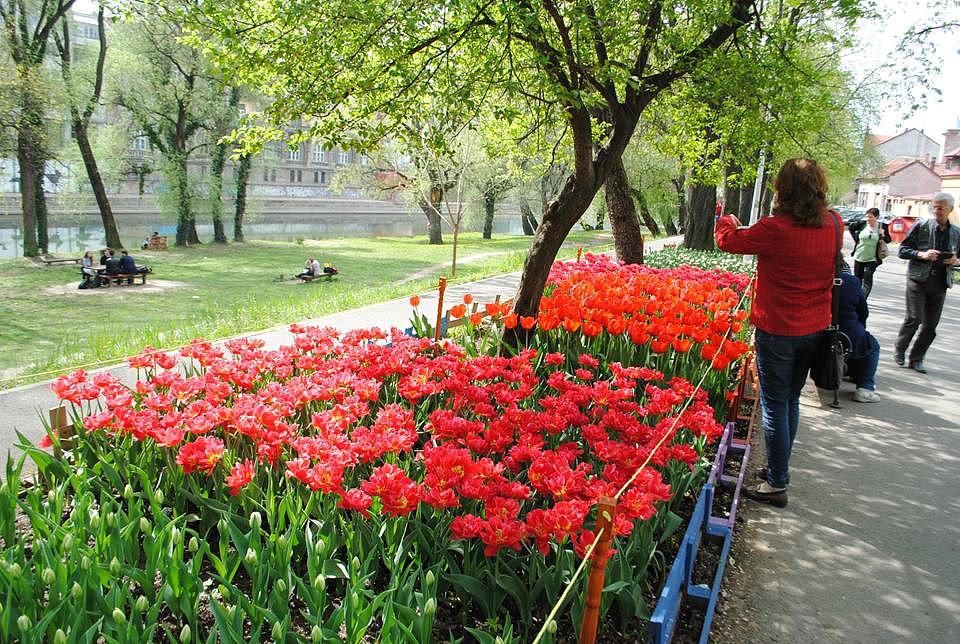 Romanian Marius Sabău, the owner of a flower shop in Oradea, planted 27,000 tulips in a public park in the city at his own expense, according to Digi24.ro.
Sabău says he wanted to bring back the old charm of the area and prove to himself that it was something that could be done. The tulips are planted in the city's Libertatii Park.
"First of all, I think one of the motivations was to prove to myself that it can be done. I've liked this park ever since I was a kid," Sabău explained, quoted by Digi24.ro.
Sabău owns the Florius Art flower shop, known in Oradea for its sound. Each night, classical music can be heard from the flower shop, where the owner airs it because he argues it has a beneficial effect on the plants.
Sabău learned the flower growing trade in Hungary. During high school he used to work at a flower greenhouse in Hungary, and also worked in a flower shop in Budapest.
"Each summer I used to go to Debrecen, at the flower solariums, to earn some money. Little by little I learned the secret each flower has in order to grow beautifully," he explains.
Before deciding to open his own flower shop, he worked in a bank and studied film direction in Budapest.
The mayor of Oradea praised Sabău in a Facebook post, and thanked him for the initiative.
Magnolias in Romanian city stolen the night after they were planted
Study: Which are the safest cities in Romania?
(Photo source: Ilie Bolojan Facebook Page)
Normal