Video
Film review – Berlinale 2023: The Curious and The Caring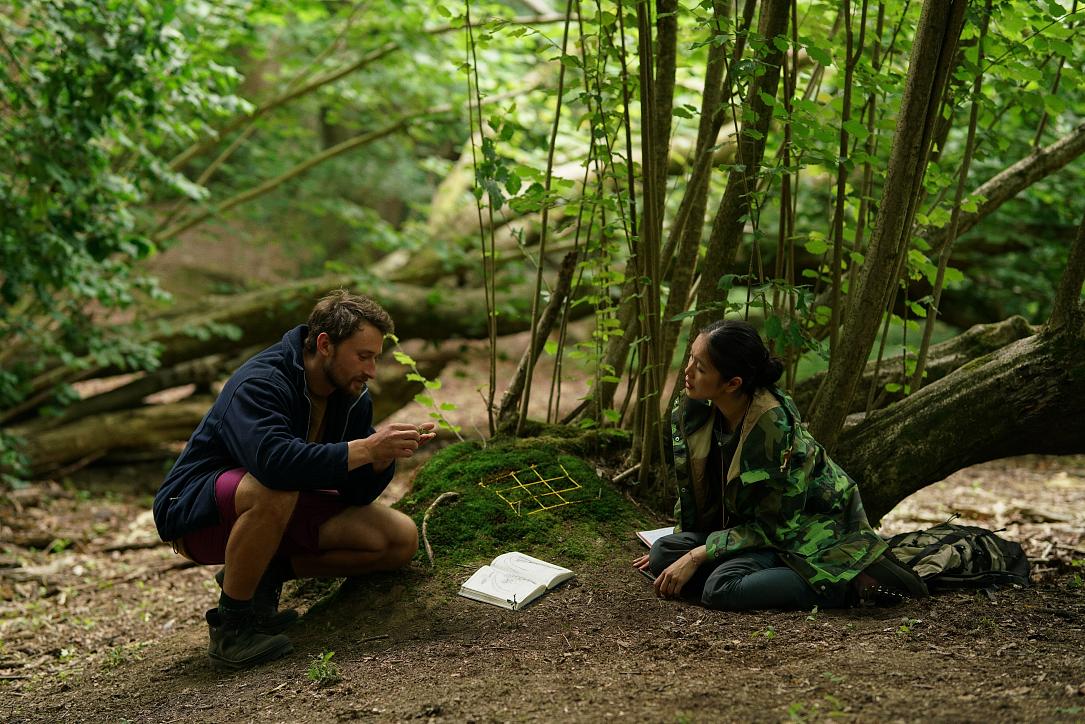 The year's first major (European) film festival, the Berlin International Film Festival (in short Berlinale), wrapped two weeks ago, and was a return to the classical, pre-pandemic form, with physical attendance in all sections and in-theatre screenings, both for the industry and the local audience.
The Romanian entries this year were both in Forum, a section dedicated to more experimental cinema. Vlad Petri's tender Între revoluții/ Between Revolutions went on to win the FIPRESCI prize, awarded by the Federation of International Film Critics. Put together from archive material and inspired by real documents, the film follows the friendship of two women, one Romanian, and one Iranian, lived through letters in the period spanning the Iranian Revolution of 1979 and the Romanian one in 1989, and a bit of the following years.
Sebastian Mihăilescu's Mammalia was the other Romanian production selected. Following his much-talked-about hybrid debut Pentru mine tu ești Ceaușescu/ You Are Ceaușescu to Me, the young director has picked a surreal take on masculinity and contemporary society as his fiction follow-up, with plenty of absurd humour and head-scratching stuff. Both films will premiere nationally in autumn, and I will dedicate more space to them at that point.
Not a Romanian production, but featuring Romanian actors, Bas Devos' Here (Belgium) was one of the most beautiful films of the festival, and won the Encounters competition, a young section dedicated to films that are aesthetically and conceptually more daring. And what beautiful encounters this film features. Romanian-born actor Stefan Gota plays a young Romanian working several jobs in Brussels who prepares to go home during his summer holidays. He meets with colleagues, friends, his sister, and, on many of his nature walks, also a young woman who studies moss (yes, as in the moss growing on trees). What might sound cheesy or pretentious is a gorgeous, uplifting film about everyday wonders and the joy of being curious. Here is also one of the last movies to feature Teodor Corban, one of the finest Romanian actors (Aferim!, 12:08 East of Bucharest), who passed away this January. What a lovely, warm last role to remember him by.
Encounters were also the main part of Romania-set Adentro mío estoy bailando/ The Klezmer Project, by Leandro Koch and Paloma Schachmann. The Argentinian documentary fiction follows the search for traditional Yiddish Klezmer musicians in the East of Europe, with the directing duo travelling to Ukraine, Moldova, and Romania. What they find is not what they have in mind, but no less revelatory. A lively, personal take on individual and collective history, and most engaging in its second half featuring the musicians, it is also a relevant, clever take on shared cultural history that is threatened by oblivion.
It was generally a good year for hybrid approaches and documentary films, and generally intimate, personal perspectives, with the main prize, the Golden Bear, going to a documentary, the French Sur l'Adamant/ On the Adamant, for the second time in the festival's entire history. Nicolas Philibert has been directing beautiful documentaries for decades (once you see Être et avoir/ To Be and to Have, you will never forget it). This one is no less memorable while documenting a day-care facility for persons with psychiatric conditions. He approaches his subjects with the utmost care, their humanity and dignity make On the Adamant such a moving and topical film. The Jury, of which eclectic, defiant director Radu Jude was a member, made a bold statement with this choice, and a good one, cherishing socially-minded, engaged films, and, among the other prizes, bold, non-commercially-minded cinema.
By Ioana Moldovan, columnist, ioana.moldovan@romania-insider.com
(Photo info & source: still from Here, © Erik De Cnodder, courtesy of berlinale.de)
 
Normal